Parsons: Rio 2016 Paralympics will change generation's view on disability
The IPC Vice President says seeing high-performance athletes up close will have 'extraordinary educational effect.'
11 Sep 2015
Imagen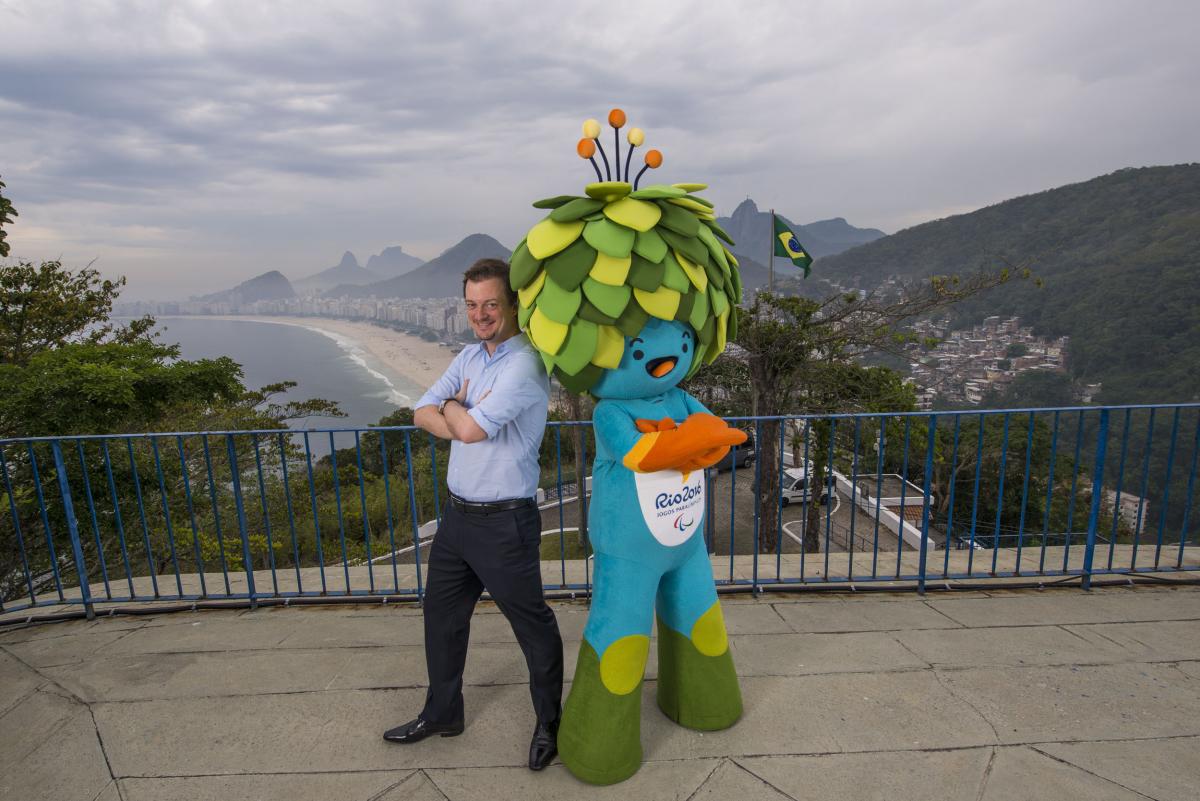 ⒸRio 2016 / Alex Ferro
By Rio 2016
"There will also be people who did not go to the Olympic Games and will want to be at the Paralympic Games – hence our aggressive goal regarding ticket sales."
With less than one year to go until the Rio 2016 Paralympic Games, the first edition to be staged in South America, International Paralympic Committee (IPC) Vice President Andrew Parsons has outlined how the event will change perceptions across the region.
Parsons, who is also president of the Brazilian Paralympic Committee (CPB), said the benefits would go far beyond improved infrastructure, sporting facilities and accessibility in the host city.
"First of all, the Paralympic Games are about sport of the highest level, a spectacular show," he said. "But after that, it is a chance for families to share with their children a unique experience that will help break down barriers. The educational effect will be extraordinary."
Parsons said seeing Paralympic athletes perform up close changes the perceptions of spectators. He said it allows people to see that "a disability is a characteristic of a person," no more or less important than their other facets.
"People begin to re-evaluate their opinions," Parsons said. "When you see an athlete running at full speed with a prosthetic leg, the last thing you think about is their disability – even when it is so obvious. With this, people begin to label each other less.
"They see that people with an impairment can be productive, happy, great professionals, mothers and fathers, friends… this perception helps change the way of seeing for a whole generation. And in the future these children that see the Paralympic Games now will be our country's decision-makers."
Rio 2016 tickets went on sale to residents of Brazil this week, and host nation's strength – they topped the medal table at the recent Parapan American Games in Toronto and finished seventh at the London 2012 Paralympic Games – should help ensure full stadiums.
Parsons confirmed Brazil's target of finishing in the top five on home soil, saying: "This is our goal and yes, it is aggressive."
He also believes the Rio 2016 Games, for which 3.3 million tickets will be available, can match the success of London 2012.
He praised the promotional work and media coverage, particularly that of Channel 4, around the London Games. The host broadcaster used the cheeky catchphrase "Thanks for the warm-up" as the Olympic Games ended, and the crowds flocked to a record-breaking edition of the Games.
IPC President Sir Philip Craven has said Rio can go even further, and Parsons believes that people who get a taste of the Olympic Games will want more.
"There will also be people who did not go to the Olympic Games and will want to be at the Paralympic Games – hence our aggressive goal regarding ticket sales," Parsons said.