Pavliukianec to leave Lithuanian goalball in good hands
Before Genrik Pavliukianec retires, he wants his team to leave Rio with a medal and build on that success.
12 Sep 2016
Imagen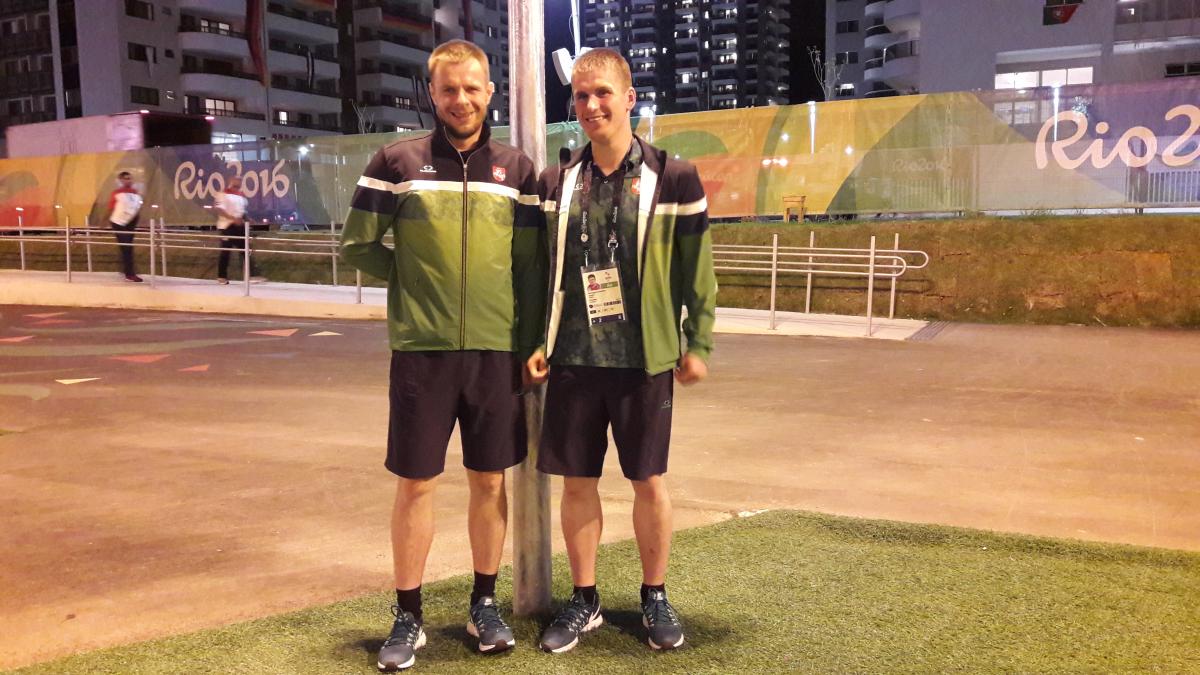 ⒸIPC
By IPC
Genrik Pavliukianec said the Rio 2016 Paralympic Games will most likely be his last. But he would leave the Lithuanian men's goalball team in good hands.
The eldest on the six-man roster, Pavliukianec is captaining his younger teammates toward Lithuania's first ever Paralympic gold.
For the younger players such as Mindaugas Suchovejus, 28, they look up to Pavliukianec.
"I'm leading him [Mindaugas] to goalball greatness," Pavliukianec joked.
But in all seriousness: "For me it is my last Games and I just want to finish strong. For Mingaugas, I'm wish for him to play for 20 more years."
Suchovejus is competing in his first Paralympics and he hopes to learn as much as possible from Pavliukianec while he can.
"Genrik has a lot of experience which is very important for the team," Suchovejus said.
Born with visual impairments, both players got into goalball by attending a school for children with visual impairments.
Pavliukianec joined the national team around 1997 and has competed in five Paralympics, with Lithuania taking silver at Sydney 2000 and Beijing 2008. They missed out on the podium at London 2012.
But they have maintained their position as one of the best in the world, claiming golds at the 2010 Worlds and 2013 European Championships, and Euro bronze in 2015.
Lithuania defeated reigning Paralympic champion Finland in pool play (13-6) and edged the USA 8-7 and China 9-6.
On Tuesday (13 September), they might have their biggest test so far when they face Turkey, who upset them at the 2015 European finals.
"Finland is a very strong team. In the beginning we had luck that we scored the first few goals," Pavliukjanec said.
"All the teams in Rio are at a similar level and are very strong. You can't say any match will be an easy match."
As for what he will do after Rio, Pavliukjanec is simply looking forward to a break.
"I want to finish this Games and see how it was and will then think about the future," he said. "I continue my work in a library for visually impaired people and working with audio books.
"I started in 1997 so it has been long, and I want a break from goalball and I want a rest. It has been a lot of work."