Peacock makes for unforgettable night
The 19-year-old British sprinter delivered a record performance in the 100m T44 race.
07 Sep 2012
Imagen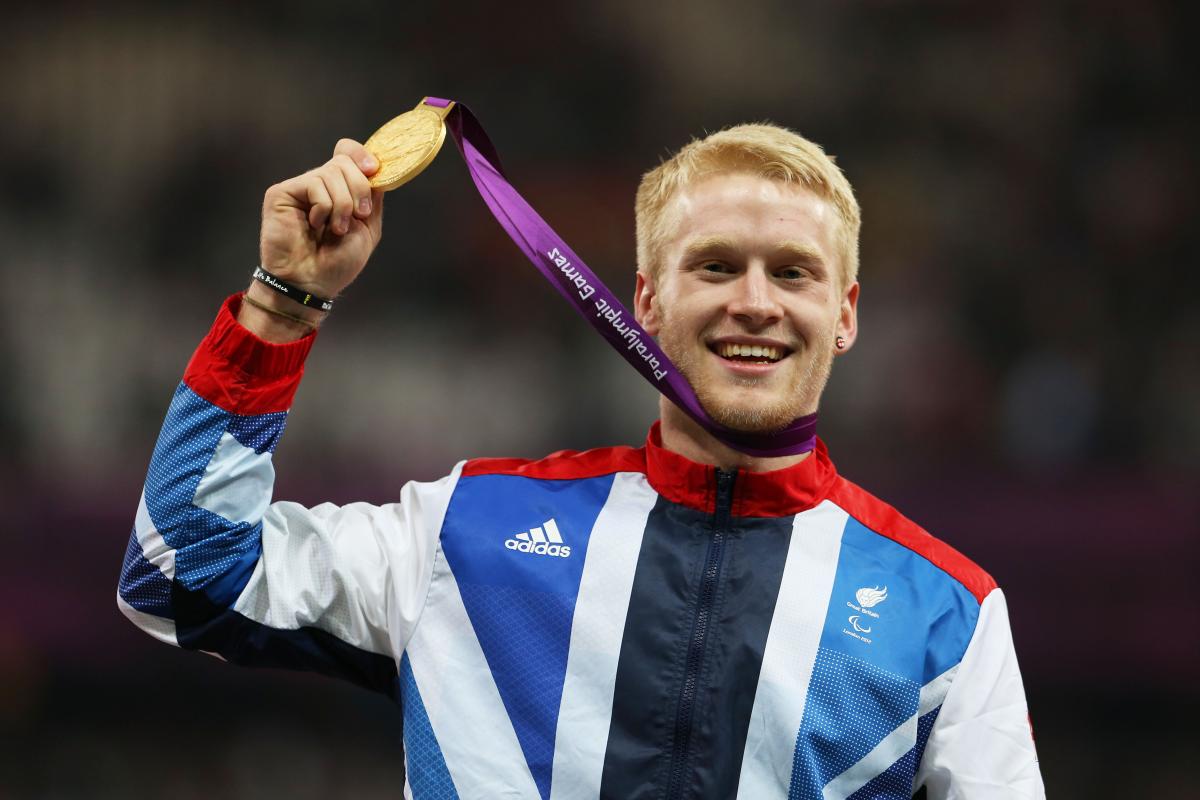 ⒸGetty Images
"It's going to take a long time to sink in."
It was labeled "Thriller Thursday," and the race on everybody's minds was the marquee men's 100m T44.
After just under 11 seconds from the sound of the gun, London's Olympic Stadium had risen to its feet together to hail a new hero, British teenager Jonnie Peacock.
The 19 –year-old was far from an unknown, having set the world record at the distance when invited to take part in the US Paralympic Trials as a guest earlier this year.
But on Thursday night (6 September) Peacock launched himself onto a truly world stage, leaving the rest of the field trailing and an entire stadium chanting his name after recording a time of 10.90.
USA's Richard Browne finished second in 11.03 and South Africa's Arnu Fourie took third in 11.08.
Articulate and likeable, the young British winner further enhanced his growing reputation amidst the wealth of post-race interviews.
It was a race that lived up to all the hype – and left Peacock struggling to believe his own achievement.
"It's going to take a long time to sink in," a breathless Peacock said.
"I knew last year that I had a slight possibility to come and win, but as things have progressed, and 100m sprinting has come on leaps and bounds.
"That's made it harder and harder, and you've got to push yourself. Lots of guys have helped me.
"It's just surreal. I didn't actually believe it when I crossed the line. I had to wait until the board came up with my time to know that I'd won. When I got to 60m I was thinking, 'oh dear, I can actually win this.'"
For many years, Oscar Pistorius had been the poster boy of the Paralympic Movement. A changing of the guard may be about to take place in coming years, and Pistorius himself, after finishing fourth, welcomed the increasing profile that Peacock will bring.
"I am a proud Paralympian and I want to see my sport grow," the South African legend said. "That's what happened here tonight. We have had the fastest final ever watched by more people around the world than ever before."
Pistorius was unable to claim a medal in a memorable contest, with rising young American Browne producing a personal best to beat teammates Blake Leeper and Jerome Singleton, who finished in fifth and sixth, respectively.
The runners had to endure a nervy start, when a stumble from Brazilian 200m gold medallist Alan Oliveira resulted in a warning, but crucially not a false start.
When the athletes re-set on the blocks, it was Peacock who got his traditionally swift start.
Pursued by Browne on his inside, Peacock pulled away from the field at the halfway mark and had the strength to withhold the late challenges, one of which came from Fourie, taking him onto the podium.
Camera flashes swept around the stadium, and chants of "Peacock, Peacock" quickly emerged again, having started before the race.
The epic night ensured Peacock's legacy for years to come.
"I haven't been able to sleep very well the last two nights, I've been waking up in the early hours of the morning," Peacock said. "It's been taking me three hours to get to sleep, thinking about the possibility of if I won.
"This is my first Paralympic Games. I first remember watching Oscar in 2007 and I was thinking 'Wow this guy's a god' but today it's not about him. You've got to forget about him and just focus on your own race.
"It's going to take a long time to sink in," he repeated.
Related Images