Pektas playing for home advantage in Euros
Blind Football European Championships kick off in Germany in one month.
18 Jul 2017
Imagen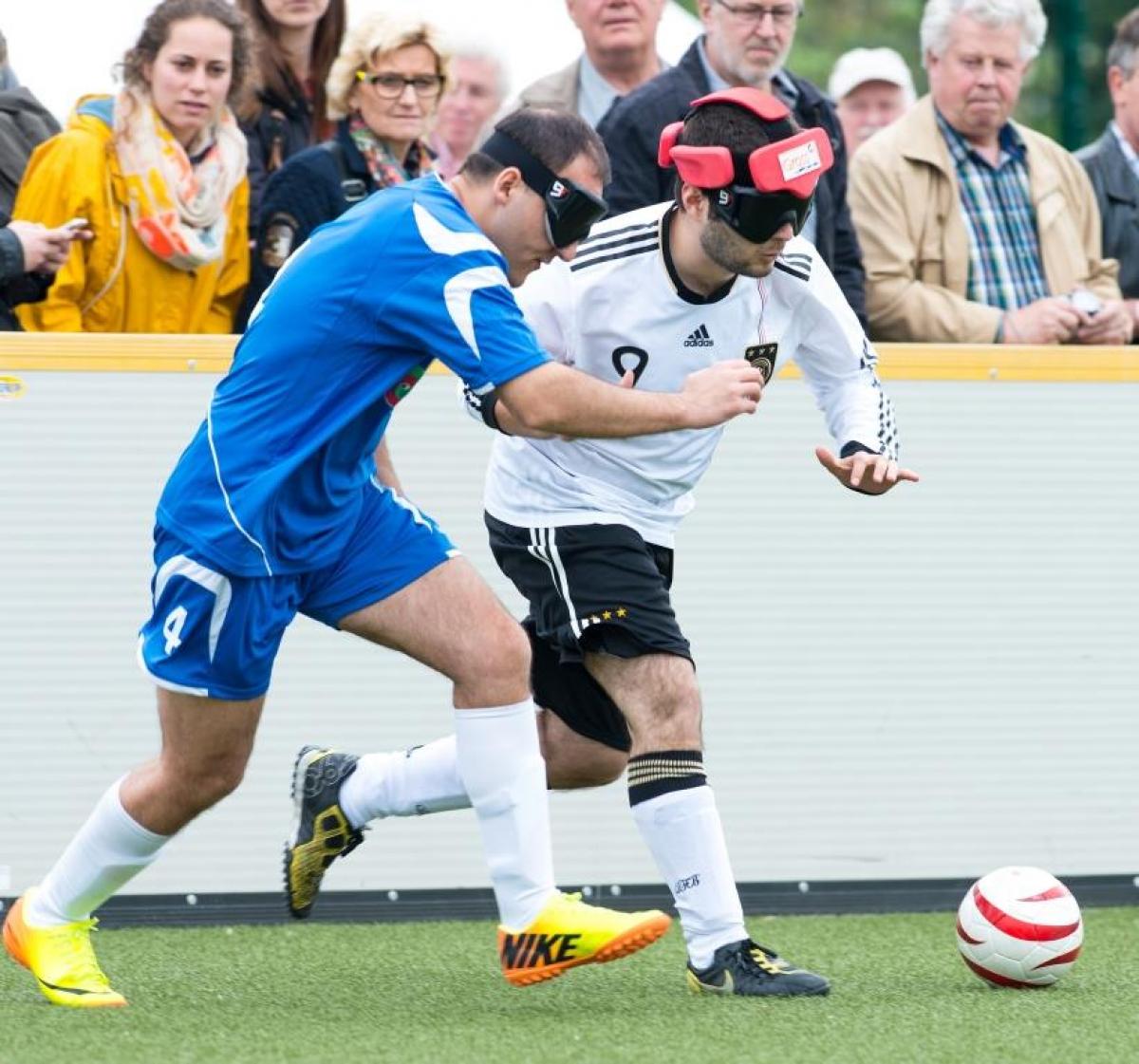 ⒸRalf Kuckuck, DBS-Akademie
By Liam Billington | For the IPC
"The fact that we are going to play in front of our home crowd will push us forward and will motivate us to achieve our targets."
It is exactly one month until Germany's footballers kick off the International Blind Sports Federation (IBSA) Blind Football European Championship in front of their home fans in Berlin.
For German blind football player Ali Pektas, it is an unmissable chance.
"We are really excited, [it's] the tenth year of blind football in Germany and now we have the opportunity to show Europe that we have improved ourselves," he said.
"The fact that we are going to play in front of our home crowd will push us forward and will motivate us to achieve our targets."
This tournament will be very important for Germany, and Pektas is confident that their preparations have put them in good form going into Berlin.
"The preparations for the Euros are very successful as of now. We've played a lot of friendlies against the most competitive teams in Europe and achieved good results like beating reigning European champions Turkey two times."
While Germany are established as arguably the biggest power in world football, their blind football team is still reasonably young in its development, having not yet qualified for any Paralympics.
The European Championships, therefore, will not only provide a good challenge, but an opportunity to develop even further by qualifying for next year's World Championships.
"We want to qualify for the World Championships in Madrid next year and therefore we have to reach the semi-finals."
For Pektas and the Germany team, aiming high for the future is important, but it's equally important to take one step at a time.
"It would be a dream of everyone to qualify for the Paralympic Games in Tokyo 2020, but there is a lot of work to do for us to make this possible.
"The only promise I can make is, that we as a team will do everything we can in terms of reaching the Paralympics, but we also know that we have enough time to prepare ourselves because until 2020 there will be three championships to play with regard to gain more experience."
With two teams going through each group to the semi-finals – and qualification for the World Championships – Germany will need to be at the top of their game.
Whilst avoiding heavyweights such as Turkey, Russia and Spain, Germany still have a tough draw in Group A, facing England, France, Italy and Romania.
As far as Pektas is concerned, however, the hosts will not be focussing on any particular match or identifying any teams as potentially more challenging than others, but aiming to give their all in every game in order to go as far as possible.
"For us every match will be challenging and we have to come throughout these matches with positive results, to make us and our supporters happy."
For the players of the German national team, this is an exciting opportunity and one they are taking seriously, and Pektas believes they can perform to the best of their abilities in Berlin.
"I think we managed very well to form a balanced squad and this, I hope, will be our biggest advantage.
"I hope that everyone, who will be nominated by our coach, will and can show his best performance to help the team in reaching our set targets, that's the most important thing for me, more than the result we will achieve at the end."