Perez confident she can be back on top by Rio 2016
Mexican Paralympic champion Amalia Perez was injured for most of 2013 but secured silver behind rival Fatma Omar at the 2014 IPC Powerlifting World Championships and has vowed to be back in gold medal-winning form by Rio 2016.
24 Jul 2014
Imagen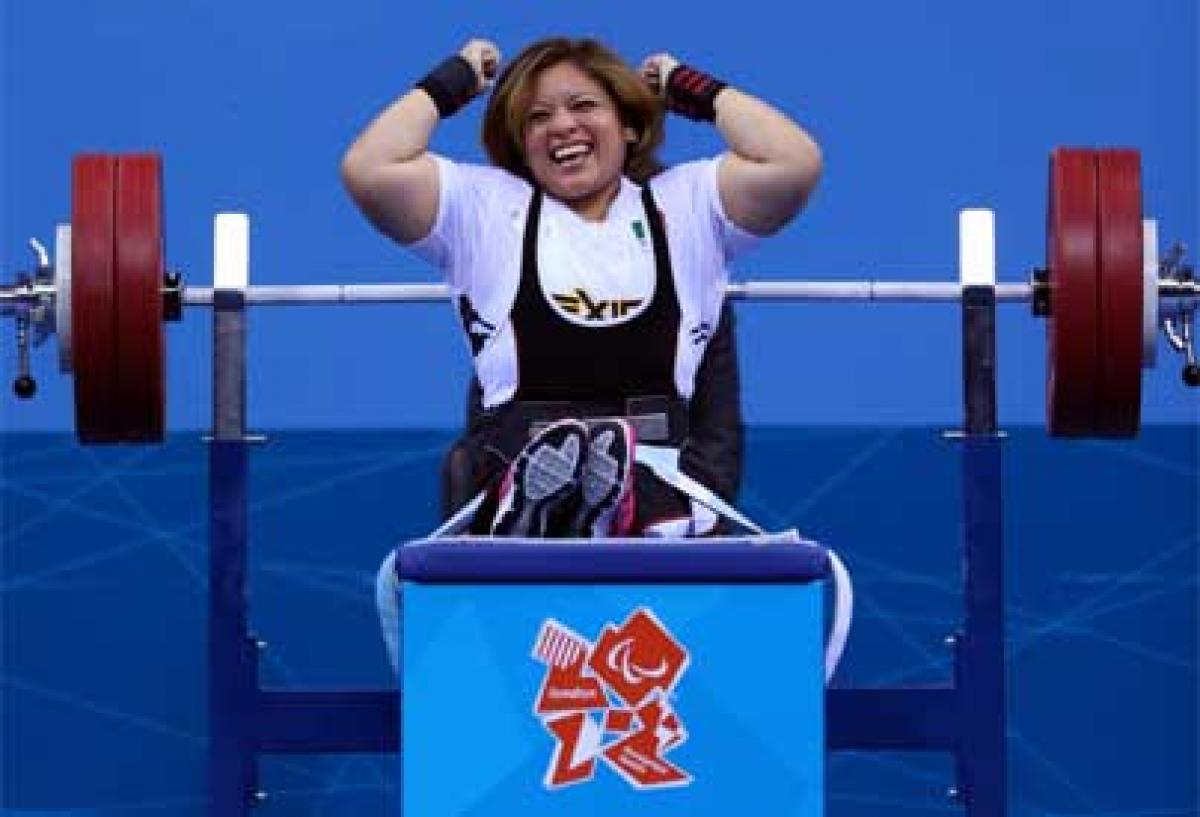 ⒸGetty Images
By Caryn Maconi | for the IPC
"But here I am giving my best, for my struggle, my passion and my dreams once again."
Though sidelined by injury less than a year ago, Mexico's Paralympic powerlifting champion Amalia Perez believes she is already on her way back to the top.
The four-time Paralympian shone at the London 2012 Paralympic Games in the women's up to 60kg weight class, lifting a world record 135kg.
Just months later, though, she learned that she was still suffering from a shoulder injury sustained at the 2011 Parapan American Games in Guadalajara, Mexico. Perez had never fully recovered, and it turned out the problem was much more serious than initially thought. Suddenly, she found herself thinking more about medical treatment and physical therapy than about the upcoming IPC Powerlifting Asian Open Championships in Kuala Lumpur, Malaysia, which were set for October 2013.
Perez was down, but not out. With careful support from family and rehabilitation staff, she took the time off needed to adequately recover. Then she began slowly ramping up her workout routine, regaining most of her fitness just in time for the Asian Open Championships. In Kuala Lumpur, she earned bronze behind Egypt's four-time Paralympic champion Fatma Omar and Nigerian Lucy Ogechukwu.
Perez improved to silver at the 2014 IPC Powerlifting World Championships in Dubai, UAE, losing out once again to Omar who has made her way through the weight categories since Sydney 2000.
As the Rio 2016 Paralympic Games approach, Perez's goal is to get back to gold.
Recovery first
For Perez, coming back from injury safely was the top priority.
"It had to be a primarily safe recovery so that I could continue to maintain my career in the long term," Perez said. "Once I was certain I could train again without any hassle, it was step by step and I had to be very careful. The process made me truly appreciate what I can do when I am healthy."
Perez estimated that she was about 90 percent recovered when she competed at the World Championships – but even at less than her best, the effort was strong enough for silver.
"I feel satisfied knowing that my body has the maturity and the strength to be able to compete among the best, even though it was not an easy recovery," Perez said. "But here I am giving my best, for my struggle, my passion and my dreams once again."
Perez's 128kg lift in Dubai was impressive considering her recent injury. The two-time Paralympic champion, however, will not be satisfied with silver for long.
Refocusing for Rio
Perez sees her runner-up performance at the Worlds not as a decline, but rather as an opportunity to make a comeback in time for Rio 2016.
"I want to have a perfect fifth Paralympic Games," Perez said. "My preparation and perseverance will strengthen day by day. I know that becoming the best again will not be easy, but it is a challenge which I think is not impossible to achieve."
Perez understands that many factors could affect her rise to the top, from further injury to talented competitors. She will have to continue to challenge Omar, for instance, who became the up to 61kg world champion in Dubai with a 135.5kg world-record lift.
Still, Perez is more focused on what she can control: the effort and consistency of her training.
"Nothing in life is certain, and there will always be unknown challenges. Only fate knows for sure how things will turn out," Perez said. "But what I do know is that I will do my best and I won't limit myself. I won't stop giving my all, my body and soul to being the best."