Pistorius and Greaves in Record-Breaking Form in Manchester
27 May 2011
Imagen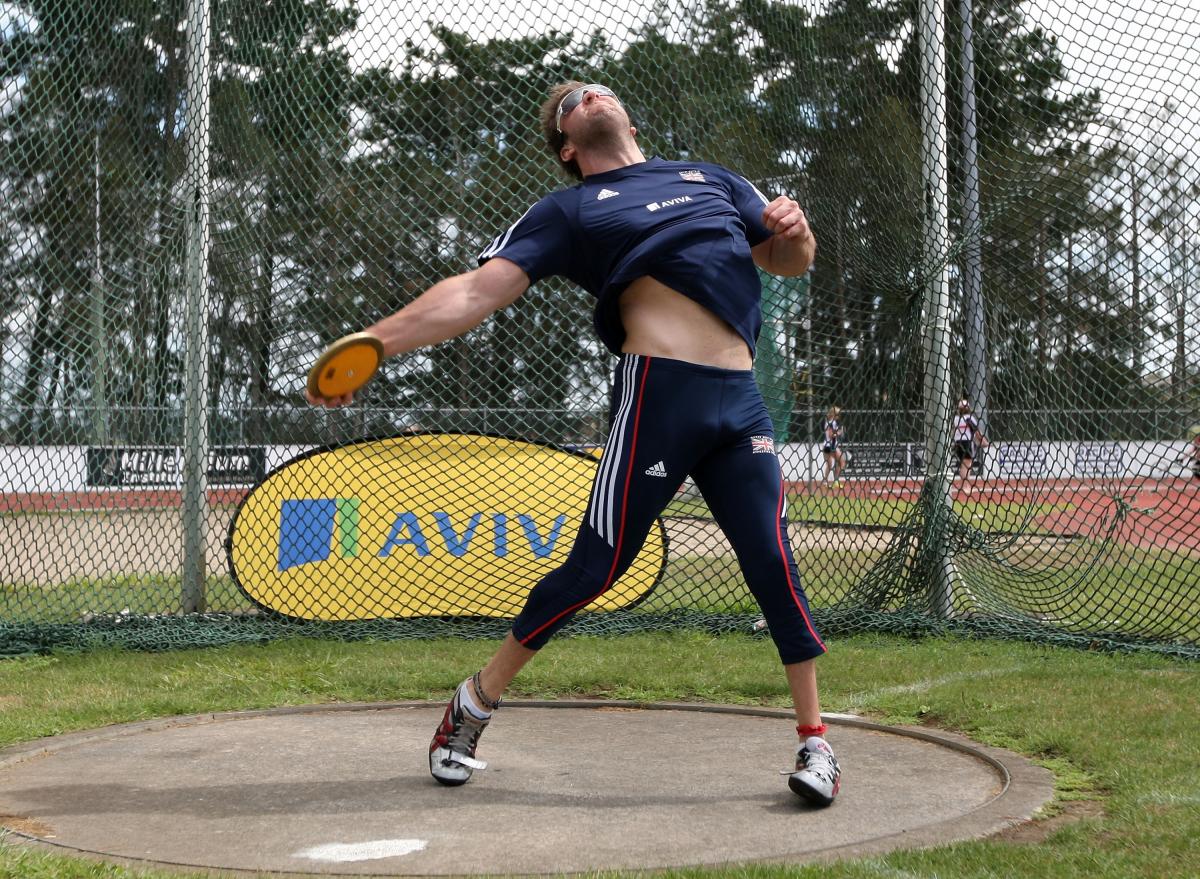 ⒸGetty Images
By IPC
Oscar Pistorius stole the show with two gold medals as his Rest of the World side moved within sight of victory after a whirlwind day at the BT Paralympic World Cup.
The 24-year-old South African, affectionately known as 'Blade Runner', repaid the terrific support of the Manchester Regional Arena crowd by storming to gold in the T44 100m, before setting what will be a new T42/44 400m World record of 47.28, if ratified, as he topped the podium for a second time in the penultimate event.
Pistorius, speaking after his 400m win, said: "I'm extremely chuffed. I came out here to enjoy the race and didn't have any eyes on breaking World records so to do it is fantastic.
"I wanted to run at my own pace and see where it would take me and that's exactly what happened. I'm so happy and blessed to have the support I do here and I wish I could thank everyone. I've been running here for the past seven years and it's great to run in a place so passionate about Paralympic sport and so educated when it comes to disability. I truly am blessed and over the moon."
GB's Ian Jones joined Pistorius on the podium in the latter event, recording a time of 51.86 as he beat compatriot Richard Whitehead, who finished fourth with a time of 57.06.
Away from the track, Leicestershire-born Discus thrower Dan Greaves was also in a record breaking mood, setting a new world's best with a distance of 59.27m as he romped to gold in the F42/22 competition.
Greaves' monumental effort beat fine challenges from USA's Jeremy Campbell and Britain's Aled Davies, who finished second and third respectively.
Greaves said: "I am really happy about today's event. It has been fantastic to perform in front of a home crowd with family and friends, especially as they could not all be there in New Zealand in January. I am pleased that the hard work is paying off. My aim is to break new records and this is a great stepping stone."
And more was to come. Tunisia's Raoua Tlili got in on the record-breaking act, as her 9.73m in the F40 Shot Put was enough to elevate her to on top of the all-time list.
She was joined on the podium by Sophie Hancock, who finished with a bronze, while Holly Neill and Vicky Silk finished in fourth and sixth respectively.
Katrina Hart was pushed all the way to victory in a gripping T36/37 100m encounter, with Russian Elena Ivanova and Britain's Jenny McLoughlin finishing closely behind.
However, it was roles reversed in the T36/37 200m, the final event of the day, as Ivanova responded to her earlier loss by beating Hart, who had to settle for silver, and McLoughlin, who finished third.
It was also a successful day for South African sprinter Fanie Van Der Merwe, who finished with a T36/37 100m gold and T13/36/37 200m silver.
Meanwhile, sprinter Castillo Yunidis secured two golds with victories in the T46 100m and 200m.
17-year-old GB star Ola Abidogun secured gold in the T46 200m and later the silver in the 100m.
His competition with Russian Yury Nosulenko, who finished top in the 100m and second in the 200m, was one of the highlights of the day and each will be happy with their two medals-a-piece.
Compatriot Libby Clegg also walked away with a pair of medals, a silver and a bronze, after terrific performances in the T12 200m and T12 100m respectively.
Elsewhere there were victories for Pawel Piotrowski in the F36/37/42/44 Javelin, Terezinha Guilhermina in the T12 200m, Michael McKillop in the T36/37 800m, Juan Wang in the F44/46 Long Jump, Josiah Jamison in the T13 100m and April Holmes in the T44 100m.
The overall results of the day saw the Rest of the World team take maximum points in the team trophy standings, with Americas in second, GB in third and Europe in fourth. The overall standings are:
1 Americas
2 Rest of the World
3 Great Britain
4 Europe