Powerlifting officials raise the bar in Britain
12 referees participated in World Para Powerlifting Referee Course.
29 Jun 2017
Imagen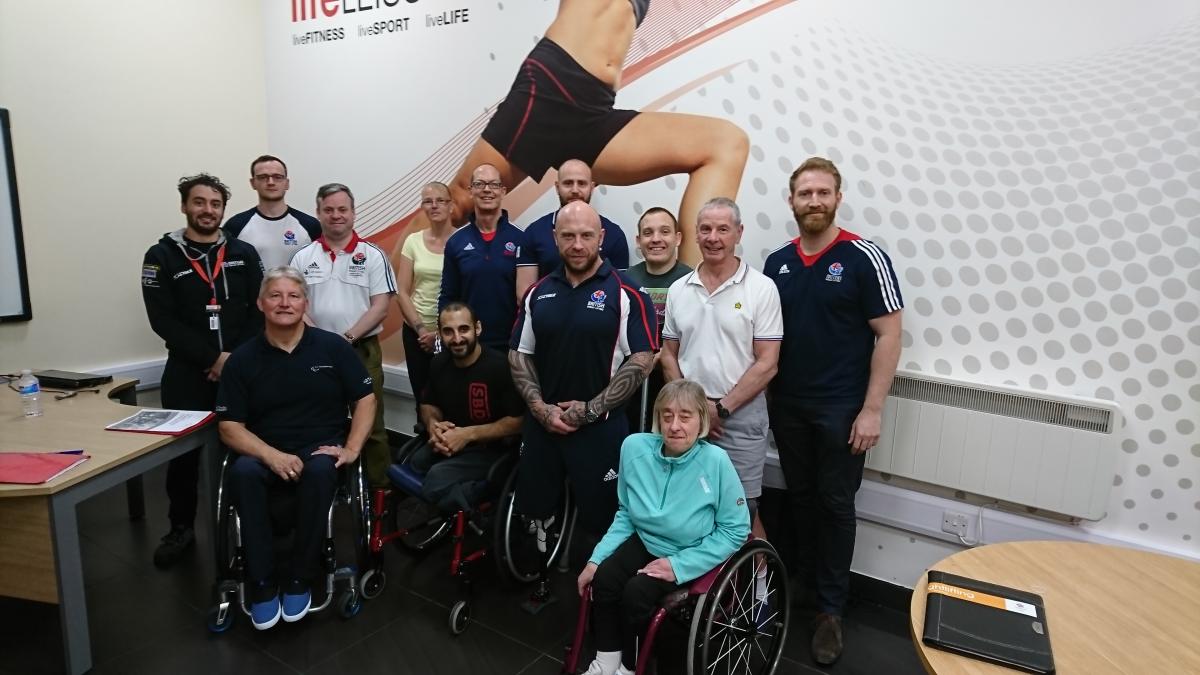 By IPC
"I certainly feel my knowledge of the sport and its rules has increased massively and I look forward to putting it into practice."
The fifth World Para Powerlifting Referee Course of 2017 has taken place in the UK. 12 officials from across the country attended the course in Manchester, which was hosted by British Weightlifting.
The different topics covered were competition cycle, management and venue, athlete classification and eligibility, competition processes, athlete passport and competition forms, AH Formula and minimum qualifying standards, technical officials selection, roles and responsibilities, World Para Powerlifting technical rules and regulations, and lifter uniform and kit check.
World Para Powerlifting Chairperson and educator Jon Amos said: "I would like to congratulate all the successful candidates who attended the recent World Para Powerlifting national referees course.
"It was a great pleasure to tutor the enthusiastic group, which included a good mix and cross selection of candidates, with some already being involved in our great sport, and others being new to it, including administrators, coaches and athletes alike.
"This course was important to ensure that the standard of Para powerlifting competitions and equally officiating continues and is maintained at the very highest level in order to allow developmental and high performance athletes and coaches to be able to perform at their very best in readiness for future major international competitions".
Paralympic Performance Director British Weightlifting Tom Whittaker added: "[It was] An immersive and productive three days refreshing and learning more about the technicalities of the sport, their origins and their application to the competition environment.
"I know all attendees left with greater insight and clarity, capable of better decision making whether they are coaching or just officiating. A huge thanks to Jon Amos and all those that attended and engaged in the course."
National referee and participant Mathew Marshall said: "It was a very interesting three days learning about Para powerlifting. I certainly feel my knowledge of the sport and its rules has increased massively and I look forward to putting it into practice."