Prince George 2019: King of Norway contacts Nilsen
Teenage sensation rewarded for stunning World Championships
23 Feb 2019
Imagen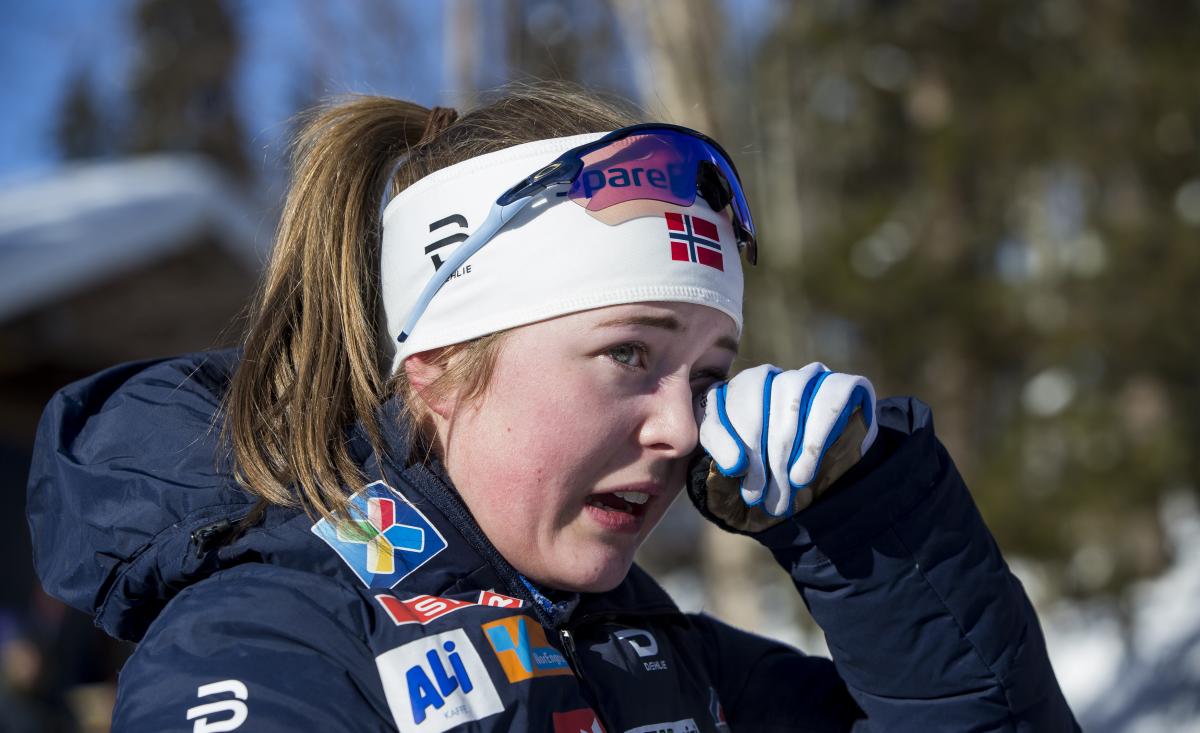 ⒸCanadian Paralympic Committee
By Teddy Katz | For World Para Nordic Skiing
"You feel very honoured to be representing Norway and when the king sends you a letter it's very unreal."
Eighteen-year-old Vilde Nilsen received a surprise after winning her second world title at the Prince George 2019 World Para Nordic Skiing Championships earlier this week highlighting her meteoric rise in the sport.
"Yeah when I got the two first golds the king actually sent me a message of congratulations," Nilsen laughs.
That's right King Harald V of Norway sent her a personal note after she became world champion in cross-country skiing in the women's middle distance and sprint races.
"It was definitely very huge for me that the king did that. You feel very honoured to be representing Norway and when the king sends you a letter it's very unreal."
If people in Norway didn't know the name Vilde Nilsen before this week, many know it now.
Nilsen has been sporting a smile as wide as they come at the championships. And it may be about to get even bigger.
She is hoping to be back on the podium in the cross-country relay on Saturday (23 February) and the long distance event on Sunday (24). She also won the bronze medal she won in the biathlon sprint standing event.
Nilsen, who still has a year and a half to go in high school, says she has to pinch herself when she considers how far she's come in so little time in this sport.
"It's maybe kind of weird to be so young and to be doing so well especially when I'm competing against older competitors."
This isn't the first time Nilsen has turned heads in the sport. At her debut Paralympics in PyeongChang in 2018, she won a surprise silver medal.
She says it was the key moment in her young life.
"Because I have never been so proud of myself and my disability," she says.
It also forced her to look at her disability in a different way.
"I probably see it more now as a part of me. One thing that I have always been telling myself is that I'm not supposed to see the limits but the opportunities."
She didn't know anything about Para sports until she was 13 and saw the Opening Ceremonies in Sochi in 2014.
That's when she set a goal to get to the Paralympics in 2022 in Beijing and perhaps if all goes well win a medal there.
The success in South Korea a year ago and then again, this week in Prince George was not what she envisioned.
"It's like a dream because I took two gold medals this week, four years before that time."
Her friends, family and coaches have been glued to the TV and livestream coverage on the computer from Prince George and she doesn't know what to expect when she returns home.
After her accomplishments in South Korea, the sport school where she attends high school decided to throw a party and gave her a special cake.
"After South Korea, my schoolmates were very proud of me. They were kind of star-struck. They probably think I'm a good athlete," Nilsen laughs.
Good athlete she is. And it all began when she was three. Her family went on skiing trips and Nilsen, like most teenagers in Norway, fell in love with being out on the trails.
"The sport is a part of me and in Norway cross country it's like the definition of Norwegian sports."
Her idol is Norway's legendary cross-country skier Marit Bjorgen. She won 15 Olympic medals over five games, the most by any athlete in Winter Olympic history.
When Nilsen was seven, she thought her chances of being like her idol were over.
"I wanted to be like Marit Bjorgen when I was young but when I had my disability and sickness, I thought the chance to do that was gone."
At seven, she contracted a disease called linear scleroderma in her left foot leg, thigh and hip. It left her with restricted mobility in the joints, about 50 per cent less muscle and a shorter left leg than her right. She also had coordination problems when she was skiing.
"I think sport helped me through the sickness because I have been skiing since I was three years old. When I got sick, I didn't stop the sport. I continued. I thought it was so fun and I love to compete. In many ways sport helped me to stand where I am today."
But like she said before, she didn't know about the Paralympics until much later.
There wasn't a lot of media coverage and she is too young to remember that Lillehammer hosted the Olympics and Paralympics in 1994, seven years before she was born.
Now she thinks about the Paralympics all the time while balancing school with two training sessions a day. She also noticed a change when it comes to Para sports these days.
"I definitely think the people in Norway know more about Para sports now because of me and [teammate] Birgit Skarstein are very much in the media all the time and people are more excited about the sports. Hopefully there will be more athletes in Norway before the World Championships there in 2021."
You can catch live action, highlights and full results on the Prince George 2019 website.