Rahman Targets Gold Over Records in London
Iran's Siamand Rahman, who can lift the equivalent of two baby elephants, has set his priorities for London 2012.
11 Jul 2012
Imagen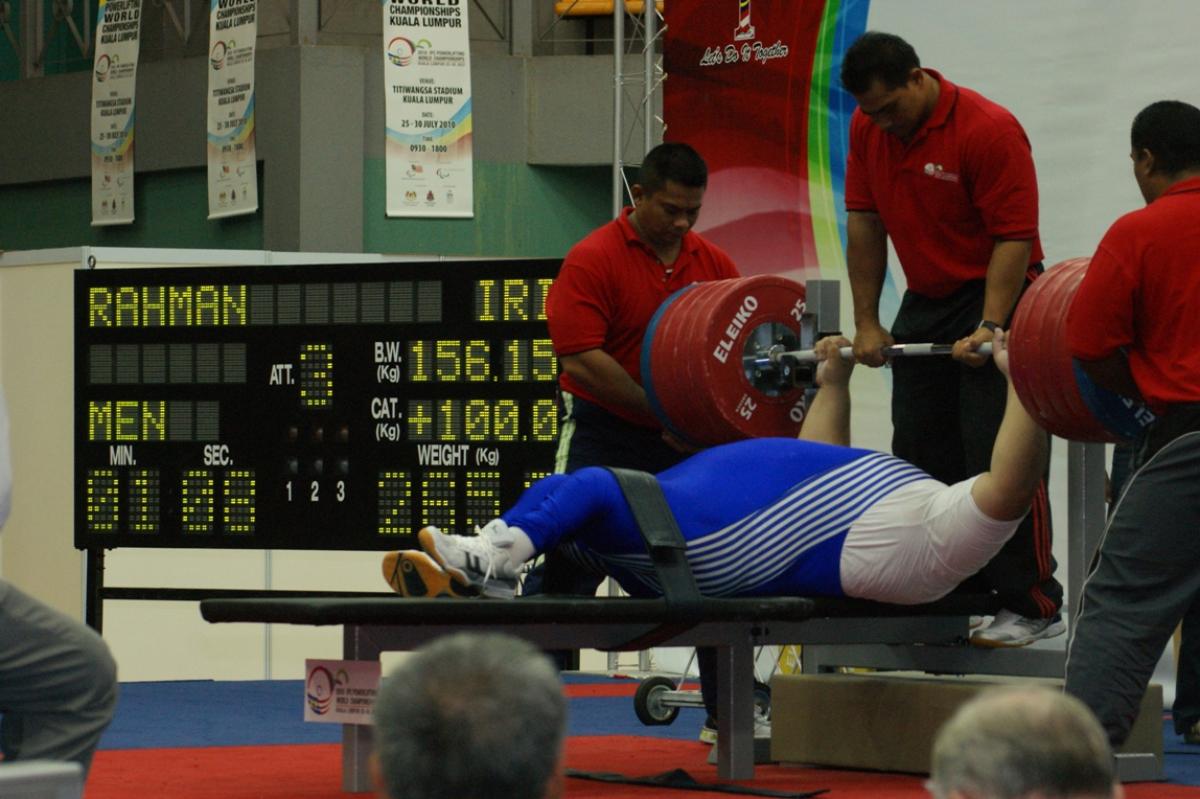 ⒸNPC Malaysia
"God willing, I will win the gold medal and I will save no efforts to break the world record."
Iranian Powerlifter Siamand Rahman, the strongest man in Paralympic Sport, has said his main priority at the London 2012 Paralympic Games is winning gold and not breaking his own world record.
In 2010, the 24-year-old broke onto the world stage at the IPC Powerlifting World Championships in Kuala Lumpur when he won silver in the men's +100kg category and set a new world record in the fourth round which was not counted toward his medal performance.
Months later in Guangzhou, China, he set another world record, lifting 287.5kg - equivalent to two baby elephants - to take gold at the 2010 Asian Para Games.
And despite smashing his record again in April this year at a competition in the United Arab Emirates, with a lift of 291kg, Rahman says his goal in London is gold not records.
"God willing, I will win the gold medal and I will save no efforts to break the world record," said Rahman. "My training is very well organized. I have been provided with perfect training facilities and well adjusted nutritional choices. I think I am in perfect condition.
"I have pinned hope on lifting even heavier weights but I will give the priority to winning gold medal in the London Games and breaking the world record is my second priority."
According to Rahman, his biggest rival for gold in London is likely to be Iraq's Faris Al Ajeeli although he is determined that nothing will stop him hearing the Iranian national anthem in the ExCeL on 5 September when the men's 100kg+ competition takes place.
"It is not wise to underestimate the opponents," Rahman said. "All my opponents are equally good, but I think the Iraqi lifter is my chief opponent. I basically aim at breaking the world record in order to repay all the efforts made by my coaches and our sport authorities. I am just thinking about my nation's flag flying in the Paralympic arena."
Related Images