Reardon believes 100m world record is within grasp
Australian world champion will line-up at the IPC Athletics Grand Prix which takes place in Brisbane between 3-5 March.
24 Feb 2015
Imagen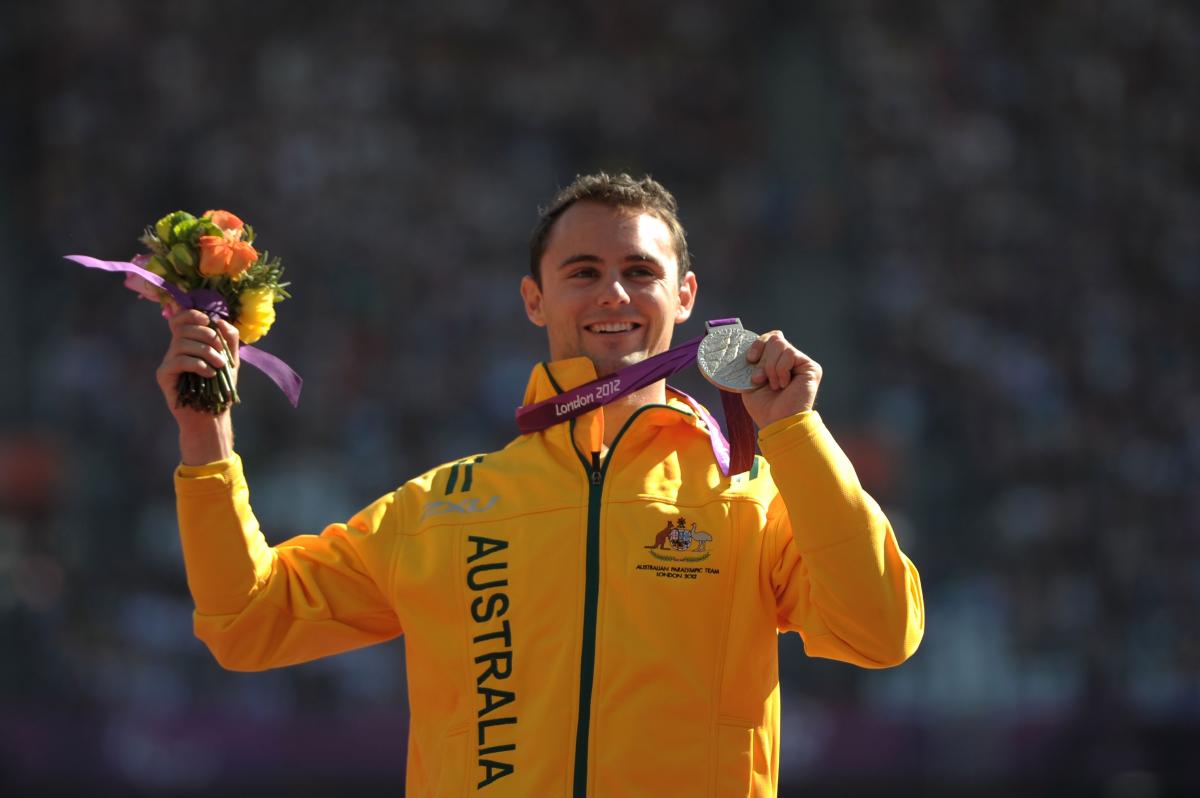 ⒸGetty Images
By IPC
Australia's world champion Scott Reardon believes the 100m T42 world record is within his reach as he sets his sights on breaking the 12 second mark for the first time in his athletics career.
Nearly two years have passed since Reardon recorded his 100m personal best – equalling what was then the world record mark – as he clocked 12.14 at the 2013 Australian Athletics Championships in Sydney.
Now, the 24-year-old believes he's on track to go even faster, and break the global mark of 12.11 set by Germany's Heinrich Popow in July 2013 in the process.
Three weeks ago in Canberra, in only his second outing of the season, the Paralympic silver medallist clocked 12.24 - his second fastest time ever. With all the signs pointing to a successful year ahead, he believes a fast race at the IPC Athletics Grand Prix in Brisbane, Australia is on the cards.
"It's been almost two years since I ran 12.14 and from where I stand I feel like I'm a better athlete; I feel like I'm running faster, and I know that I'm stronger," he said.
"There's no reason why I can't run faster. All the ingredients are there to run fast - it purely comes down to execution. The ultimate goal of 11 seconds – I don't know how far away that is. But running a PB this season? It's on the table for sure."
Reardon, one of the star contenders at the Brisbane Grand Prix which takes place from 6-8 March, believes the race on the Queensland track is one of the key events of the year.
"It's getting towards the back end of our season and it's only a few weeks later that we're back there for our national championships. So it's important not just for myself, but for all the top athletes in Australia to go there and show the rest of the world that it is a world class competition.
"Hopefully on the back of that it will get bigger and bigger, and attract even more international athletes. Brisbane have always provided great facilities and really well run competitions and there should be some really good results.
"I've run three 200m PBs on that track over the years so it's one of my favourite tracks to race at. That time of year we do see a few tailwinds. It'll be fast - if it [a new PB] doesn't happen then then I'll go back a couple of weeks later and have another go."
With the IPC Athletics World Championships set to take place in Doha, Qatar in eight months' time, Reardon is determined to make 2015 a year that counts.
Of course winning world gold is once again a priority - although perhaps not quite in the same style as he did in Lyon in 2013 when he had to share the spoils with Popow, as the two crossed the line neck and neck.
"I definitely want to be standing on the top step of the podium by myself and I really don't want to go through the stresses that were involved after that race - that was an experience I don't want to have to go through again!" he added.
"I think I'm a much better athlete than what I was two years ago when I ran 12.14. If conditions are good this year and my preparation continues on the path it's going down, hopefully I can really run fast. It's no secret that I want to run 11 seconds."
Of course it's not just 31-year-old Popow – the Paralympic champion - that Reardon will have to watch out for. With the German absent from last year's IPC Athletics European Championships due to injury, Frenchman Clavel Kayitare took gold, with 21-year-old Daniel Jorgensen of Denmark clinching silver.
"You never know who is going to come through the ranks," added Reardon. "By the time Doha comes around it's over two years since Lyon. You never know who has popped up and is flying under the radar. The next few months will show who is going to come through."
But whilst Popow – amongst others - will undoubtedly continue to provide stiff competition for the Australian, Reardon doesn't spend time thinking about his chief rival.
"At the end of the day I can only run as fast as I can. It all depends on how well I execute a race. If you sit down and worry about what everyone else is running I don't think it's a good thing - it disrupts your inner peace.
"Obviously we live in a world of social media where everything is posted everywhere, so it's very easy to see results. But you look at them and take them for what they're worth, then just put them behind you and control what you can control.
"But having somebody so close definitely does spur you on as well, and it's a good thing for the sport."
The Australian could well be right – a Reardon versus Popow renewed rivalry should be one of the hottest tickets in town in Doha in October. In the meantime, Popow might well be watching events in Brisbane with interest.
Around 125 athletes from six countries will take part in the second IPC Athletics Grand Prix of 2015, the first time such an event has been held in the Southern hemisphere.