Records smashed on tremendous first day of powerlifting
Yakubu Adesokan and Nazmiye Muslu set new world records
30 Aug 2012
Imagen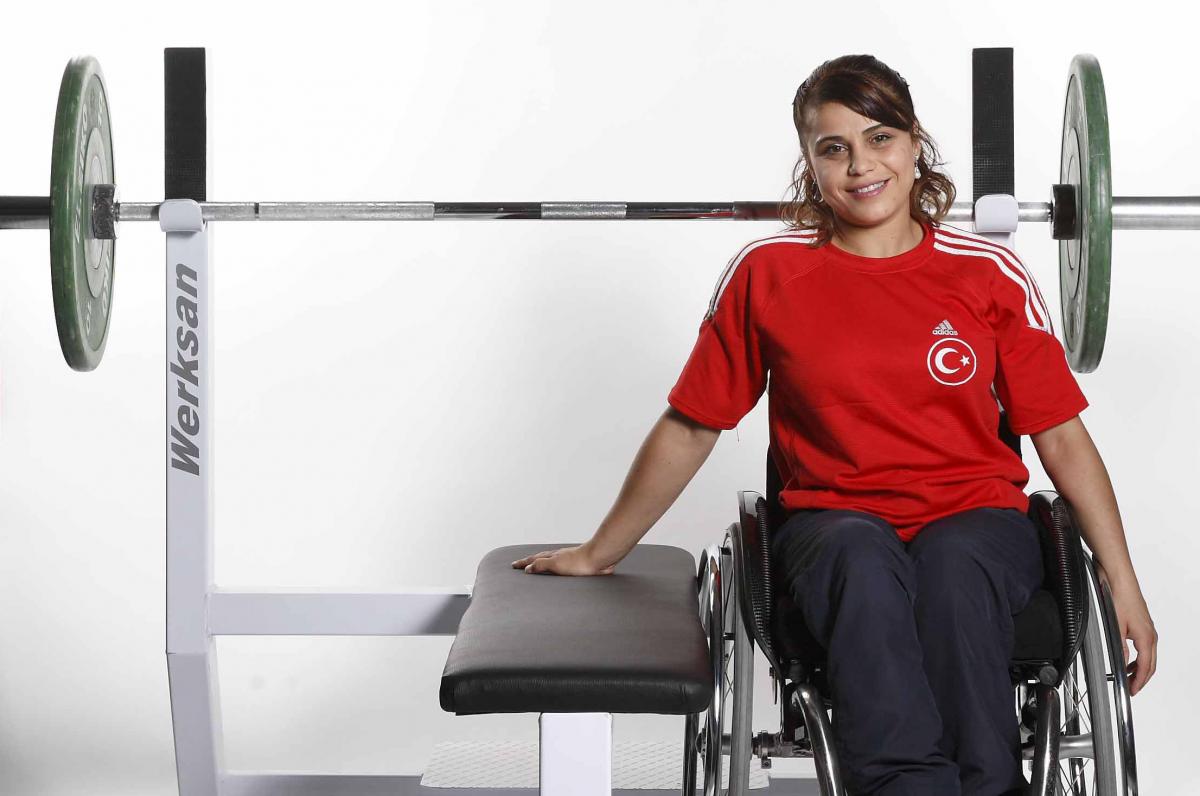 ⒸNPC Turkey
"I've been training for two months in Korea ... there was no way I was going to fail."
The first powerlifting medals were decided at the ExCeL Arena on Thursday (30 August) in what proved to be a thoroughly competitive afternoon and one which saw new Paralympic and world records set.
Men's 48kg
Nigeria's Yakubu Adesokan stole the show in the men's 48kg category by winning the gold medal and setting new world and Paralympic records with a best lift of 180kg.
In a powerlifting master class, Adesokan first set a new Paralympic record of 172kg with his first lift, beating the previous record of 169kg set by fellow Nigerian Ruel Ishaku at the Beijing 2008 Paralympic Games.
He set a new world record with his second lift at 178kg, beating his own previous record of 177kg, before increasing the weight to 180kg in his third and final attempt.
"I feel so happy, words can't explain. I've been training for two months in Korea and have been training hard and focused, which was difficult. There was no way I was going to fail," said Adesokan.
Russia's Vladimir Balynetc also beat the previous Paralympic record and won silver with a lift of 170kg, while Egypt's Taha Abdelmagid took bronze with a best lift of 165kg.
British veteran powerlifter Anthony Peddle, now a seven-time Paralympian, bowed out of powerlifting finishing in eighth. He thanked the crowd for their support.
"The crowd were fantastic and I would like to thank them very much. They really helped me to put in a terrific effort.
"After my first and second attempt I was almost in tears. The crowd makes you try a little bit harder. It's not just for you, it's for them as well."
Women's 40kg
Turkey's Nazmiye Muslu also set new world and Paralympic records, winning gold in the process.
Muslu, who was successful in all three initial lifts with a best of 106kg, opted to take a fourth attempt and managed to lift 109kg, beating the previous Paralympic record of 105.5kg held by Lidiia Soloviova of Russia and her own previous world record of 106.5kg.
In front of an immensely supportive evening audience, she was in a class of her own and was the only athlete to lift over 100kg.
Cui Zhe won silver with an opening lift of 97kg before failing to lift 103kg in two attempts.
On her performance, the Chinese athlete said: "I also came second in Beijing 2008. I felt more comfortable then, and during the national games."
Great Britain's Zoe Newson performed superbly, winning bronze to the delight of the home crowds. Her lift of 88kg was enough to secure a medal in her first Paralympic Games.