Rio 2016 mascots to star on Cartoon Network
The animated series will tell the story of Vinicius and Tom, mascots for the Paralympic Games.
22 Jun 2015
Imagen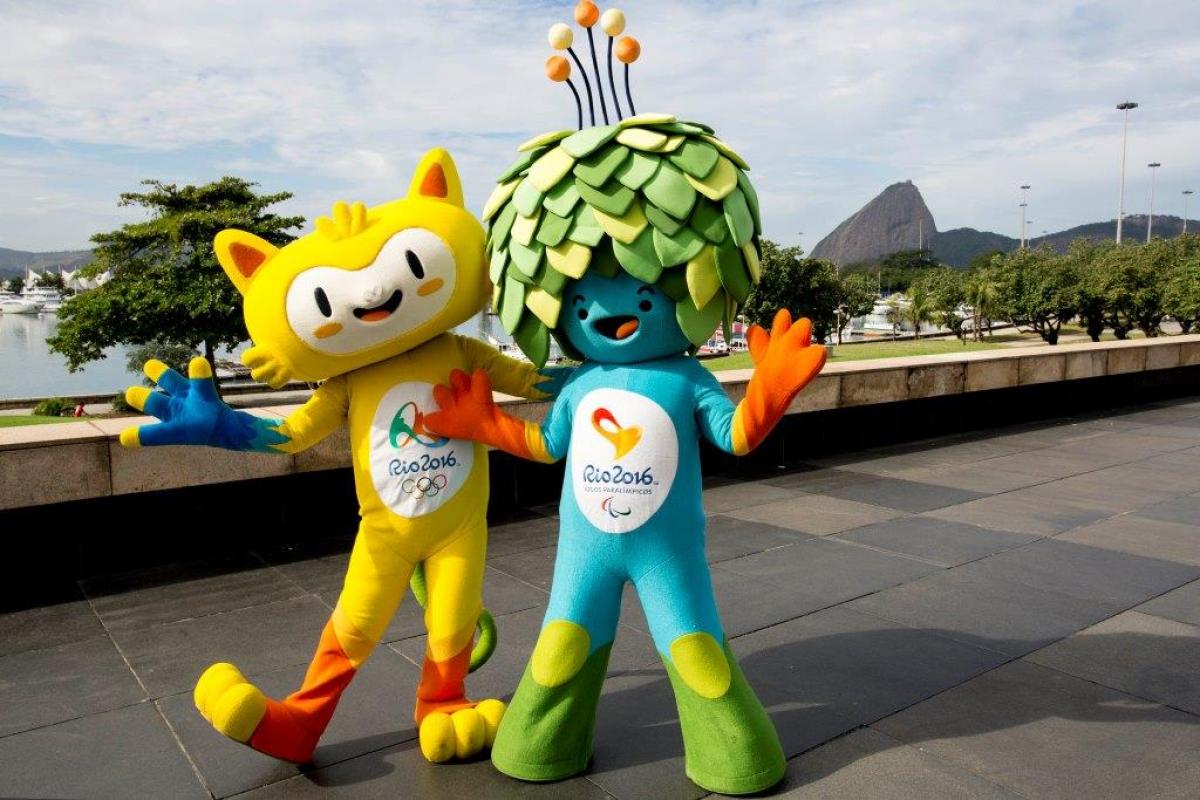 ⒸRIO 2016
By Rio 2016
Vinicius and Tom, mascots for the Rio 2016 Olympic and Paralympic Games, will star in an animated series produced and broadcast exclusively on Pay TV channel Cartoon Network. The partnership between the Rio 2016 Organising Committee and the most watched children's channel in Brazil was announced Sunday (21 June).
The series "Vinicius and Tom – Natural Entertainers" will first air on 5 August, exactly one year before the Rio 2016 Olympic Games Opening Ceremony. The series will contain 32 episodes of two minutes each.
The narrative will follow Olympic mascot Vinicius and Paralympic counterpart Tom as the live in the middle of the Brazilian forests and cities.
"Cartoons are part of children's daily life and we believe that the series "Vinicius and Tom – Natural Entertainers" is going to attract not only children, but also adults, and will be one of the key pieces so that the mascots, ambassadors of the Rio 2016 Games, remain forever in our memories," said Sylmara Multini, director of Licensing and Retail at the Rio 2016 Committee.
It is the first time in the Americas, and the third time in history, that the Games mascots will have an animated series.
"It is very exciting and an honour to have been selected to collaborate in the coproduction of the animated series for the Olympic and Paralympic Games," said Barry Koch, Senior Vice President and General Manager, Cartoon Network, Boomerang and Tooncast Latin America. "The characters have a great affinity with Cartoon Network's DNA and we are confident that kids and fans will have fun and enjoy the series."
Cartoon Network participated in and won the open competition held by the Rio 2016 Committee to decide the collaborator for the series. The investment of the children's multi-platform brand Turner in the series will be USD 750,000.
"They (the mascots) are one of the principal methods of engaging the public with the Games," said Beth Lula, director of Branding at the Rio 2016 Committee. "The cartoon will give them life, reinforcing the emotional link of the public with the event."
The series combines the Rio 2016 Licensing Programme, and the estimate of the Rio 2016 Committee is that they could represent 25 per cent of licensed product Games sales.
Vinicius and Tom line is already available from the Rio 2016 online shop. After the start of the series, a wide range of themed products will be on sale to meet public demand and start to increase retail for the Rio 2016 Games.
Read more about the animated series on Rio 2016's website.