Rio 2016 Para Athletics Prediction Panel – part three
The Games have arrived – athletics action starts today (Thursday 8 September) at the Olympic Stadium. It's time for one last chat with our experts.
08 Sep 2016
Imagen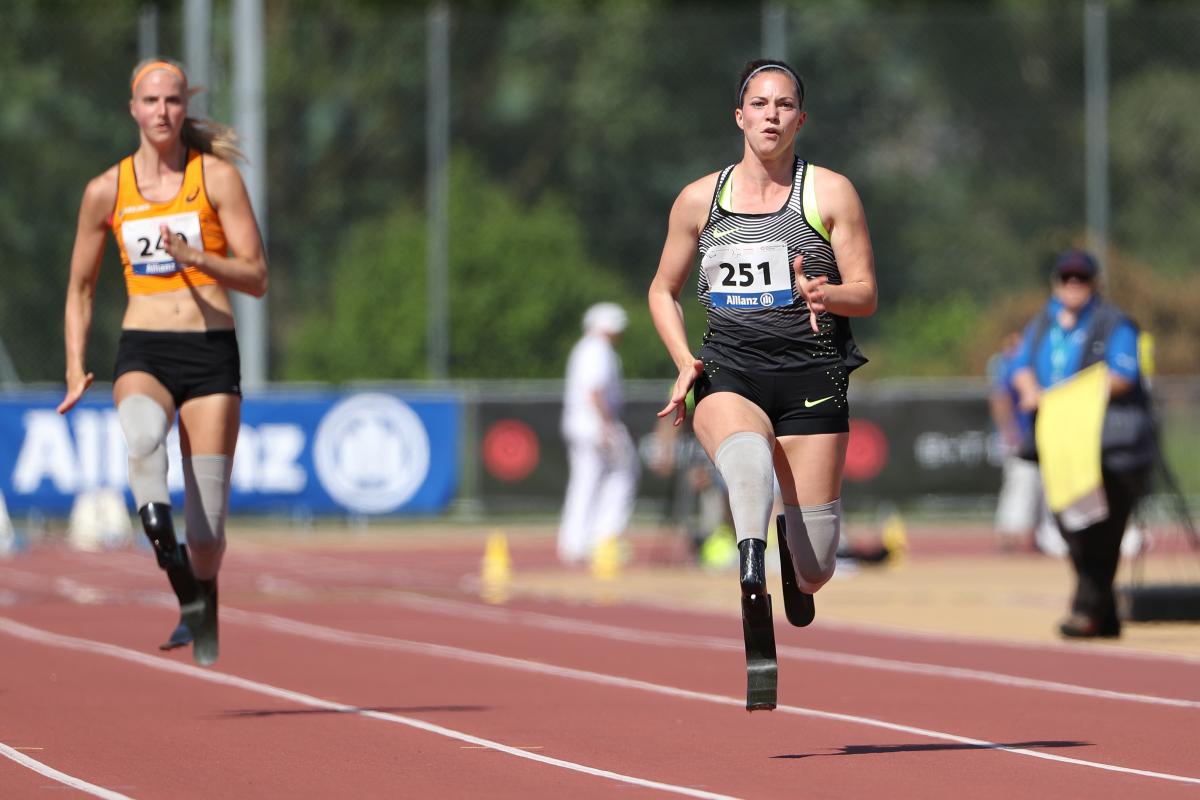 ⒸGetty Images
By IPC
Ed Harry (EH) – BBC World Service athletics commentator
Guido Bonsen (GB) – Head coach of the Dutch Para athletics team
Danny Crates (DC) – Former Paralympic, world and European 800m T46 champion and now part of British television's Channel 4 team covering the Paralympic Games.
Iryna Dvoskina (ID) – Australian Institute of Sport Para athletics coach to multiple world champions
Peter Eriksson (PE) – Chief Technical Officer and Head Coach at Athletics Canada
Which three London 2012 gold medallists do you expect to top the podium once again?
EH: Tatyana McFadden and her US team-mate Ray Martin have a fantastic chance of gold medal sweeps. So, too, does Tunisia's Walid Ktila. I also think, and I know this is a fourth one, that David Weir has at least one more gold left in him.
GB: Hannah Cockroft, Marlou van Rhijn and David Weir.
DC: Marlou van Rhijn, Markus Rehm and Jason Smyth.
ID: Evan O'Hanlon of course :), Jason Smyth and Markus Rehm.
PE: Hannah Cockroft, Jonnie Peacock and Aled Davies.
Who do you think will be the star for the home nation?
EH: I think these Games have come too late for Terezinha Guilhermina, and I'm not convinced that Alan Oliveira is the same athlete he was in 2012 and 2013. I think the Brazil sprint relay team will be the best chance for gold – both individually and collectively in that relay. Their win in London, in complete silence until the final changeover, sent shivers down the spine. I hope it does the same in Rio.
GB: I hope Terezinha Guilhermina will be the star of this Games. She is such a great athlete for so many years and a wonderful lady.
DC: I don't think we can talk about Rio 2016 without mentioning Terezinha Guilhemina. I don't think we will see her capture the gold she would dream of at a home Games, but I am sure the reception she will receive will be remarkable. A truly inspirational athlete, and one still more than capable of winning medals – just what colour?
ID: I think it will be Petrucio Ferreira dos Santos. I am hoping he will break the 100m T47 world record.
PE: Alan Oliveira, the T43 sprinter.
What Para athletics headline would you most like to read, write or broadcast?
EH: 'Brazil have their most successful Paralympic Games ever'. I want to see the host nation, a very accomplished Para sport nation, have their best ever Games in terms of medals and placings. That, I think, will have a knock-on effect in terms of how people with disabilities are perceived in Brazil and, more widely, in South America. The Games are an opportunity to really show what's possible.
GB: I hope the writing and coverage will be about the beauty of our sports; about the great competitions and the true spirit of the sport.
ID: Chad Perris – 'The White Tiger hunts down gold in Rio'.
Scott Reardon – 'Scott Reardon goes be-LOW 12 seconds'. (Reardon's girlfriend is German long jumper Vanessa Low).
Evan O'Hanlon – 'Opponents explain; he just evanished'.
PE: 'The Queen of Wheelchair Racing is still Hannah Cockroft'.