Rio 2016 preview: Women's up to 79kg
Expect Bose Omolayo and Lili Xu pushing each other to their very limits.
28 Aug 2016
Imagen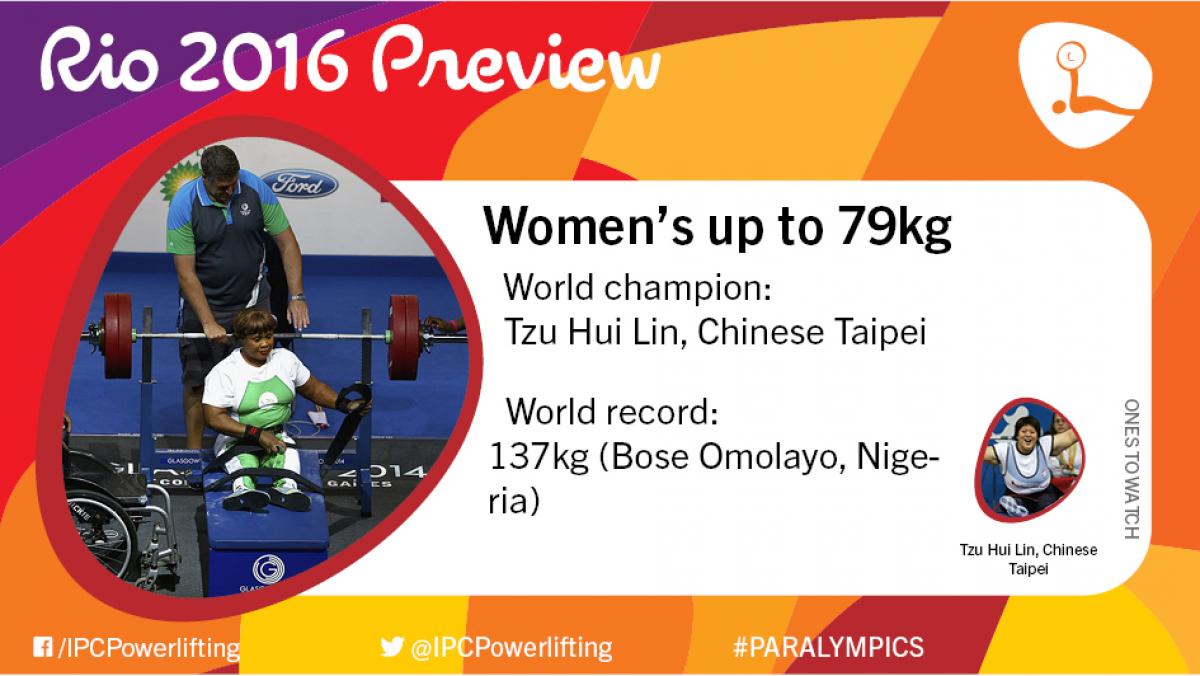 By IPC
Nigeria's Bose Omolayo set the bar in the women's up to 79kg heading into the Rio 2016 Paralympics.
Omolayo, who debuted in 2014, lifted a world record 137kg at the 2015 IPC Powerlifting Asian Open Championships in Almaty, Kazakhstan. She did so in dramatic fashion, going back-and-forth with China's Lili Xu, who mustered 133kg in her third attempt for the eventual Open silver; Omolayo later bested that mark by 4kg.
Those performances set the stage for what may come at Rio 2016.
It adds pressure on Chinese Taipei's reigning world champion Tzu Hui Lin, one of the sport's well-known names. Lin won the world title at Dubai 2014 by setting the then-world record at 129kg. But the bar has risen since, with Omolayo's 2015 best.
You can catch the women's up to 79kg on 12 September at the Rio 2016 Paralympic Games. All Para powerlifting events will be contested at the Riocentro – Pavilion 2.