Russia, Poland win big on Day 3 in Novi Sad
Russia beat the Netherlands, 9-0, and Poland defeated Austria, 8-0, at the 2012 IPC Ice Sledge Hockey B Pool World Championships
15 Nov 2012
Imagen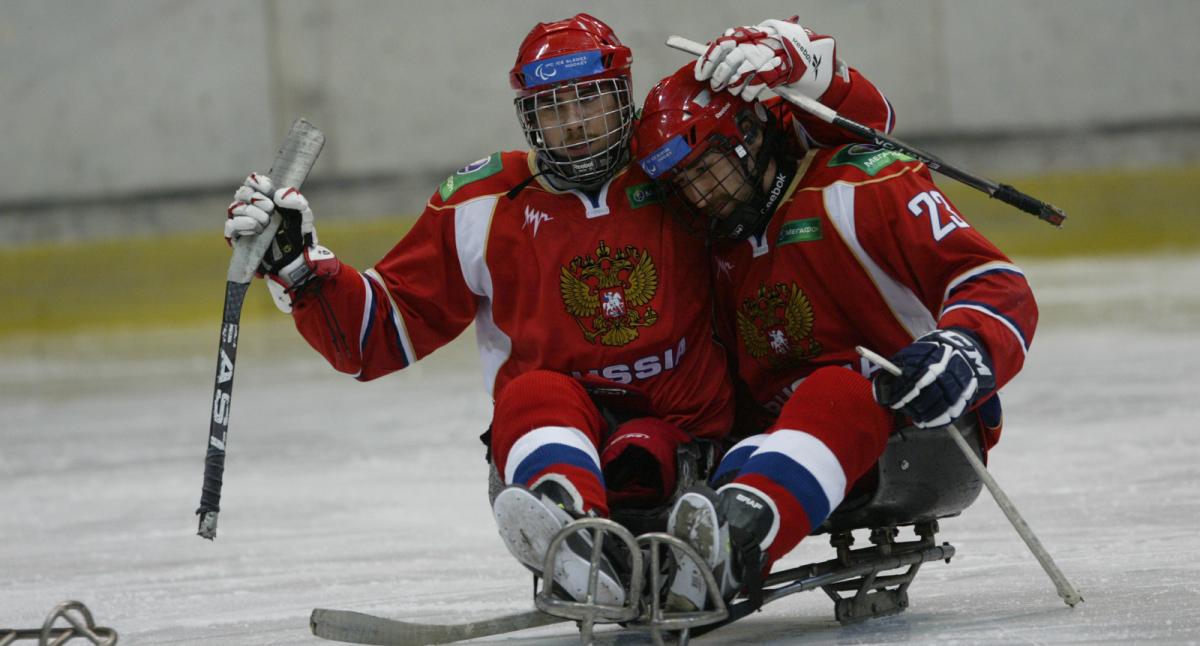 ⒸDusan Babovic
"We're fast and we're able to shoot, but the most important win is to win tomorrow to move to the A Pool."
The Russians continued their winning ways on Thursday (15 November) at the 2012 IPC Ice Sledge Hockey B Pool World Championships, showing they may be the ones to beat for the title after beating the Netherlands, 9-0, to remain undefeated on the ice in Novi Sad, Serbia.
Enegeny Petrov, Dmitry Lisov and Konstantin Shikhov all had stellar games for Russia with two goals apiece, while Sergey Panfilov had six shots on goal.
The Russians outshot the Dutch 32-1 and have now scored a total of 12 goals in their two games in Novi Sad.
"We played well, but it still wasn't our best" Petrov said. "We're fast and we're able to shoot, but the most important win is to win tomorrow to move to the A Pool."
With a load of top speed and skill and a stacked 15-man roster, Russia is arguably heading into the semi-finals as the team to beat.
In the day's first game on Thursday, Poland came out strong to defeat newcomers Austria, 8-0.
Pitor Truszkowski and Sylwester Czyz both recorded hat tricks for Poland, while Lukasz Ciula scored two goals and Sylwester Flis had three assists.
The Polish side simply outpaced and outshot the Austrians, and Zoga Arkaiusz had 28 saves in the net for the winning team.
As it is the first IPC event for Austria's team, just being able to keep up with their opponents at times on the ice in Novi Sad shows strides for the programme.
Austria's top player Sandro Kalegaris, who scored the team's first-ever World Championship goal just a day ago and had a team-high of four shots on goal against Poland, said he wants the squad to come out more aggressive in its final game of the tournament.
"We did not play as well as we did yesterday against Sweden, but that means we just need to come out and play better in the next game," Kalegaris said.
Friday's semi-finals will feature Russia-Poland at 17:00 and Germany-Sweden at 20:00, with the winner's advancing to Saturday's gold-medal game and the losers playing for bronze.
Austria and the Netherlands will have Friday off and then battle for fifth place at 14:00 on Saturday.
Related Images