Rwandan para-sport develops at pace
Thanks to support received from the Agitos Foundation, Rwanda expect to send an increased number of athletes to Rio 2016.
04 Mar 2015
Imagen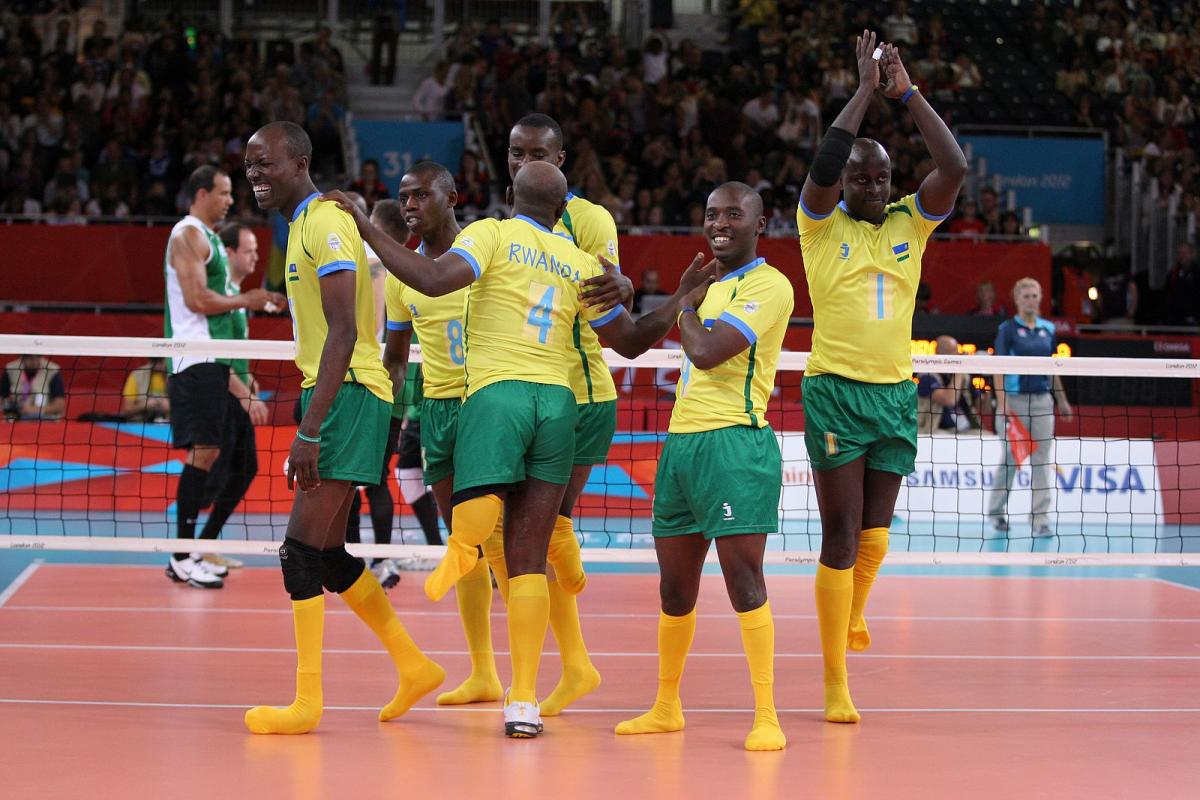 ⒸIPC
By Julie McElroy
"At London 2012 we have seen that Rwanda has the potential to have many athletes on high level."
Rwanda is aiming to sending more athletes than ever before to the Rio 2016 Paralympic Games, thanks to support received through the development arm of the International Paralympic Committee - the Agitos Foundation.
In 2013 the Rwandan National Paralympic Committee (NPC) were one of 28 projects to obtain grants from the Foundation's very first Grant Support Programme (GSP), which gave around EUR 650,000 to NPCs, International Federations and International Organisations of Sports for the Disabled for development projects.
Since then, para-sport in Rwanda has been developed in new, and more remote, areas of the country and across a broader range of sports at a grassroots level. There are also more trained technical staff to bring athletes through the system, such as coaches, classifiers and referees, as well as partnerships with the Rwandan Athletics Federation and an increase in NPC Membership.
One of the reported 900 athletes to benefit from the GSP is Josphine Ngabire. She lost her right arm when she was four-years-old during the war in the Northern Province of Rwanda in 1997.
"I have chosen athletics as my Paralympic sport and now I am preparing to participate in the All African Games in Congo Brazzaville as my first international competition," Ngabire said.
"Now my life is different than before I joined the programme. I am more confident and I feel included in society. Before I was feeling isolated and not participating in any community event. Now, since I joined this programme I have dreams."
Ngabire, who hopes to progress onto Rio 2016, believes that sport has had a transformative effect on her life.
"The way of participating in sport competition changed much of my life in this short time of period," she said. "My sociability with others increased and I am no longer thinking much on my disability as before. I met other persons with severe disability than mine."
Celestin Nzeyimana, President of the NPC explained: "Over the years we've seen a diverse range of athletes take part in athletics. In 2003, the first five athletes participated in the All African Games of Abuja, Nigeria, and in 2004 Rwanda sent two wildcard athletes to the Athens 2004 Paralympic Games.
"At London 2012 we have seen that Rwanda has the potential to have many athletes on high level."
Rwanda sent 15 athletes to London 2012 who competed in athletics, powerlifting and sitting volleyball, but it is the ability to invest in people and organise training camps that has made the most difference in Rwanda.
"The first difference was seen during the training camp where some athletes realised their talent in athletics and dreamed to become Paralympians in the future," Nzeyimana said. "They are excited to take part in the programme and be included in pathways towards major events in 2015 and 2016."
The GSP, launched in 2013, aims to support the development of both summer and winter para-sports through funding projects from National Paralympic Committees (NPCs), Regional Organisations (ROs), International Federations (IFs) and International Organisations of Sports for the Disabled (IOSDs).