Sailing: 12 Facts for London 2012
Here's a list of 12 interesting things you should know about Sailing: a sport of skill, tactics and nerve.
18 Jun 2012
Imagen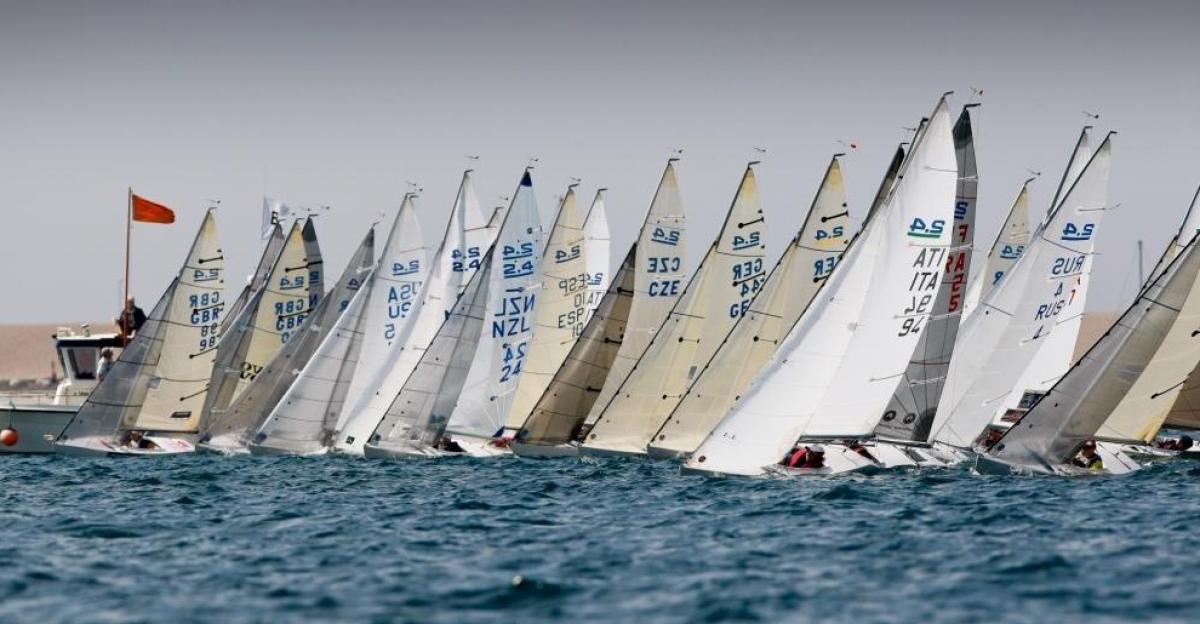 ⒸPaul Wyeth / RYA
By IPC
Sailing is now practiced by athletes in more than 70 countries.
1. Who? What? When? Where?
From 1-6 September 80 athletes will compete in three medal events on the waters of Weymouth Bay and Portland Harbour in southern England.
2. Classification
The sport is open to athletes with any type of physical impairment and the classification system is based on four factors: stability, hand function, mobility and vision. In the three-person keelboat, the total classification points of all three sailors must not exceed a maximum of 14.
3. Boats
Athletes compete in three events, which are non-gender specified: single-person keelboats (2.4mR), two-person keelboats (SKUD 18) and three-person keelboats (Sonar). Each country is limited to one boat per event.
4. Home team
Great Britain is fielding an extremely strong Sailing team this year with Helana Lucas in 2.4mR, Alexandra Rickham and Niki Birrell in the Skud 18, and Hannah Stodel, John Robertson and Stephen Thomas in the Sonar class.
5. Ones to watch
The Great Britain Skud 18 team are on our ones to watch, as winners of the last three IFDS World Championships. The Israeli Sonar team of Dror Cohen, Benny Vexler and Arnon Efrati, who won the 2011 IFDS World Championships, are also hot tips for the podium, but they will have a tough task beating the home team.
6. Sailing jargon
Port – when looking forwards, the left-hand side of the boat.
Starboard – when looking forwards, the right-hand side of the boat.
Tacking – when a boat passes through the eye of the wind in order to change direction. Because it is impossible to sail directly into the wind, sailing boats must zig-zag.
Keel boat – any boat with a keel as opposed to a centreboard or dagger board as used in dinghies.
7. History
Sailing was introduced at the Atlanta 1996 Paralympic Games as a demonstrative sport and then became a medal sport at the Sydney 2000 Paralympic Games.
8. Broad appeal
Sailing is now practiced by athletes in more than 70 countries. It is one of the few Paralympic sports where able-bodied and disabled athletes can compete together at competitions outside the Paralympic Games. Adaptations to boats allow people with varying disabilities to operate the boats using different techniques.
9. Competition format
Each event consists of 11 races. Points in each race are awarded according to position: the winner gets 1 point, the second-placed finisher scores 2, and so on. In each event, points from the worst race are discarded. The individual or crew with the fewest total points is declared the winner.
10. Race format
All races are fleet races, meaning that all boats start at the same time.
11. Penalties
Penalties include having to take an extra one or two turns – rotating the boat 360 or 720 degrees through the wind.
12. FREE of Charge
The best thing about sailing at the London 2012 Paralympic Games is that it is an unticketed event, which means it is absolutely free to go and watch. So pack a picnic and enjoy a day by the sea.
Related Images
Related Videos
Related Documents