Sauer to continue as head US ice sledge hockey coach
USA Hockey also confirmed the support staff and the dates of the national team try-outs.
14 Jul 2016
Imagen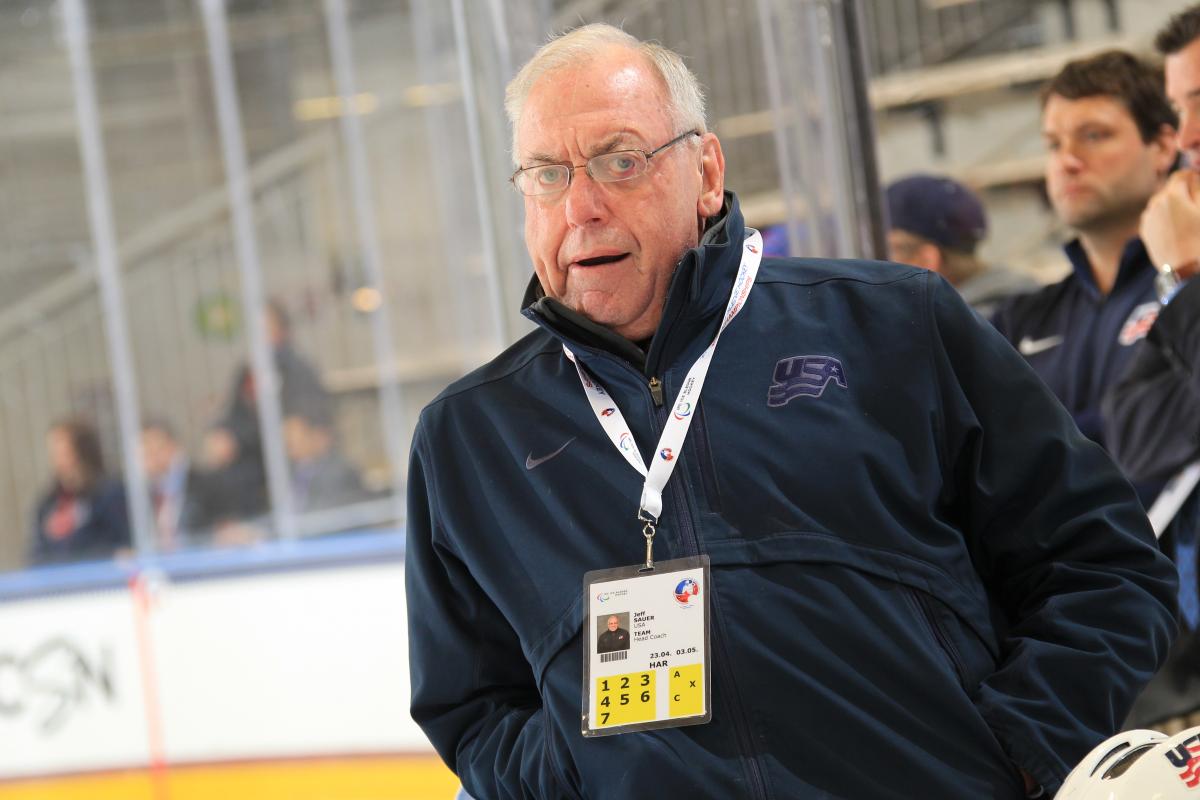 ⒸBill Wippert
By USA Hockey
Jeff Sauer will return as the head coach of the US National Sled Hockey Team in 2016-17, marking his sixth straight campaign at the helm.
Since first taking the position in 2011, Sauer has guided Team USA to a 47-4-2-12 (W-OTW-OTL-L) record that includes reaching the Championship game of every major international competition and titles in seven major international competitions, including five straight Championships.
"Jeff has done a tremendous job in developing our players and guiding the US National Sled Hockey Team to unprecedented success," said Dan Brennan, general manager of the 2016-17 US National Sled Hockey Team. "His record speaks for itself and we look forward to another season with him behind Team USA's bench."
"It's been an honour to represent the United States with this group of outstanding hockey players," said Sauer. "Our success is a result of their commitment to one another and I look forward to once again serving as the head coach of the US National Sled Hockey Team."
Last season, Sauer led Team USA to a 6-1-1-1 (W-OTW-OTL-L) record that began with capturing the 2016 World Sled Hockey Challenge in Bridgewater, Canada, and culminated with the team's fifth straight major international Championship at the 2016 IPC Ice Sledge Hockey Pan-Pacific Championships in Buffalo, USA.
Previously, Sauer and Team USA also claimed the 2012 IPC Sled Hockey World Championship in Hamar, Norway; the 2012 World Sled Hockey Challenge in Calgary, Canada; the 2014 Paralympic Winter Games in Sochi, Russia; the 2015 World Sled Hockey Challenge in Leduc, Canada; and the 2015 IPC Ice Sledge Hockey World Championships A-Pool in Buffalo.
USA Hockey also announced its support staff for the 2016-17 US National Sled Hockey Team, including athletic trainer Mike Cortese, equipment manager Joel Isaacson, and team physician Mike Uihlein. Cortese, Isaacson, and Uihlein have been staff members for the past four seasons.
The US Developmental Sled Hockey Team revealed its staff for the upcoming season. Jeremy Kennedy, manager of disabled hockey for USA Hockey, will return as general manager while Mike MacMillan, USA Hockey's national coach-in-chief, will again serve as head coach. Associate head coach Kip St. Germaine and assistant coaches Mike Blabac and Craig Brady, all former US National Sled Hockey Team members, also return.
Try-outs for the 2016-17 US National Sled Hockey Team will take place July 16-17 at Northtown Center in Williamsville, New York.
Sixty players, including 16 members of the 2016 US National Sled Hockey Team, are expected to try out for the national team. The players will be divided into four teams and play two scrimmages on Saturday, July 16, and one scrimmage on Sunday, July 17.
Preceding the try-outs is the 2016 USA Hockey Sled Hockey Player Development Camp, which began Sunday (July 10) at Northtown Center and conclude on Friday (July 15). Fifty-nine male and female ice sledge hockey players are taking part in the six-day camp, which includes daily practices and games.