Sewing is the new gold for Tully Kearney
Para swimming world champion makes face masks and laundry bags while keeping focus on her first Paralympics
18 Apr 2020
Imagen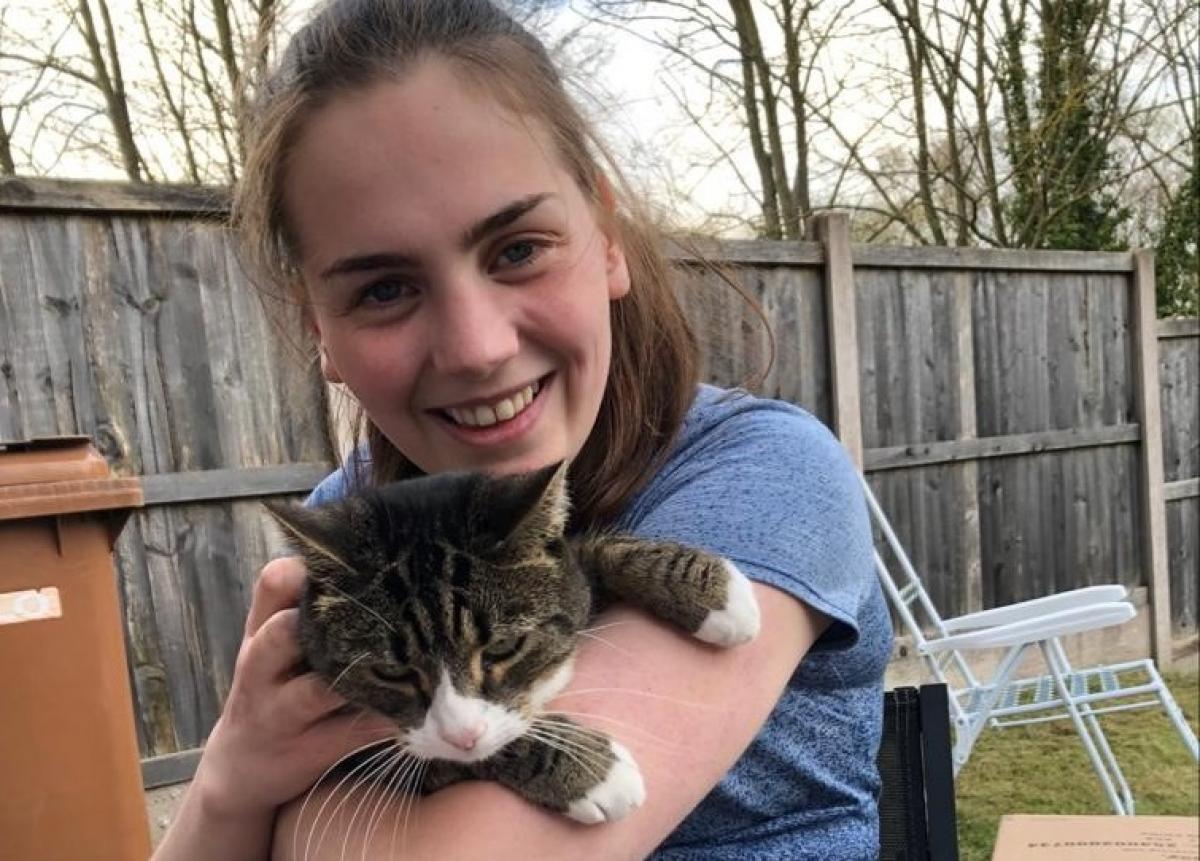 ⒸTully Kearney
By Mary Barber | For World Para Swimming
Tully Kearney should be preparing for the most important races of her life, but instead she is making face masks for her family and friends.
The seven-time world champion got out her sewing machine after it was confirmed the Tokyo 2020 Paralympic Games would not be held this year due to the COVID-19 pandemic.
With her dream of becoming a Paralympian on hold for yet another year – she was due to compete in Rio 2016 but had to pull out due to injury - she set about helping to ensure her family and friends remained safe and well during the crisis. 
Kearney found a pattern on the internet and used her sewing skills to make brightly coloured face masks, with filters, in them.
"They are not medical grade, but they made my family and friends happy," she said. "I made them from leftover material that I already had. I found a website that had the design on it and printed it off."
Her other acts of kindness during the COVID-19 crisis include making laundry bags to give to staff at her local hospital. It means they can take their work clothes home safely and wash them without removing them from the bag.
The 22-year-old has always enjoyed sewing. A few years ago, she started making collars, bandanas and bow ties for cats and dogs and sold them online. Animals are another of Kearney's passion: she has three cats and a dog.
Luckily for the British Para swimmer, her sewing equipment and fabric were at her mother's house in Birmingham, where she is now staying in self-isolation. 
She usually lives and trains in Manchester, where she studies physiology at university.
Overcoming challenges
The reigning 50m, 100m and 200m freestyle S5 world champion had been preparing to compete in the World Series in Sheffield this month. But the event was cancelled, along with other major sporting events, when social distancing and self-isolation orders from the UK Government came into force. 
Following the sudden halt to her swimming schedule, Kearney switched her attention to keeping herself and others mentally and physically motivated during the lockdown.
She is no stranger to overcoming challenges. Kearney was born with cerebral palsy and was diagnosed with dystonia, a neurological condition, when she was a teenager. 
It has since deteriorated and she has suffered countless injuries, which has led to her being reclassified. 
But Kearney has fought back and gone on to set British and European records before ending last year ranked World Number 1 in three S5 freestyle events. It is no surprise that she believes she will get through this difficult time, too.
"The reason I have not given up is because I have not achieved my goal to become a Paralympian. I want to prove to other athletes with neurological or progressive conditions, like dystonia, and the surgeons who thought that I would never swim again, that it can be done and that you shouldn't right someone off. 
"When I heard that Tokyo was not going to happen this year, I was disappointed," she said. "I wondered if I had worked four years for nothing. But it made it easier knowing that it was not just happening to me, unlike in Rio, when I was the only one in the GB team to withdraw due to injury. It would be an amazing story to tell my kids and grandkids that I went to the 2020 Paralympics in 2021."
Lockdown routine
Meanwhile, Kearney is urging everyone stuck at home to create a daily routine, which includes exercise and doing things they enjoy. It also includes keeping in touch with family, friends, colleagues and people in their community. She works as a volunteer at a check in and chat phone service.
"It would be really easy to feel sorry for yourself and mope about the house, but that wouldn't be good for your mental or physical health," she said. 
"It is important to have a daily routine and remember to wash your hands and use disinfectant to stop the spread of coronavirus. My dad's former colleague in the police force has got it and he is in intensive care, so it has really hit home with me."
Instead of working out on state-of-the-art equipment in Manchester, Kearney now heads every morning to the garage at her home where her family has set up a makeshift gym for her. 
She lives with her mum, Amanda, who is a speech and language therapist but is currently helping the NHS – Great Britain's public healthcare system. Her older brother, Luke, who is an NHS health worker, has given her some of his equipment. 
But the biggest item is her treadmill, which was adapted to hold her race-runner. The chest plate takes the strain off her shoulder. Aside from sewing, Kearney's favourite hobby is race running.
"I usually go for a run with it in the park, but now I use it indoors on my treadmill. My fitness levels are okay considering the current disruption."
Unlike some athletes, who have chosen to take time off now, Kearney must keep exercising or her condition could worsen. She works out for up to three hours a day before relaxing in a hot tub in the garden.
Her coaches stay in touch by using video conference calls to see if she is exercising correctly or to change her routine. Kearney also joins in video team talks with other elite swimmers and staff. They support each other, no matter what challenges they face. 
"I love swimming so much, it is why I've fought so hard to get back," Kearney said.