You are not confined to your house, you are safe in your house: Italy's Talamona
Italian Para swimming world champion's lockdown daily routine includes exercises, family, fashion and volunteering
12 Apr 2020
Imagen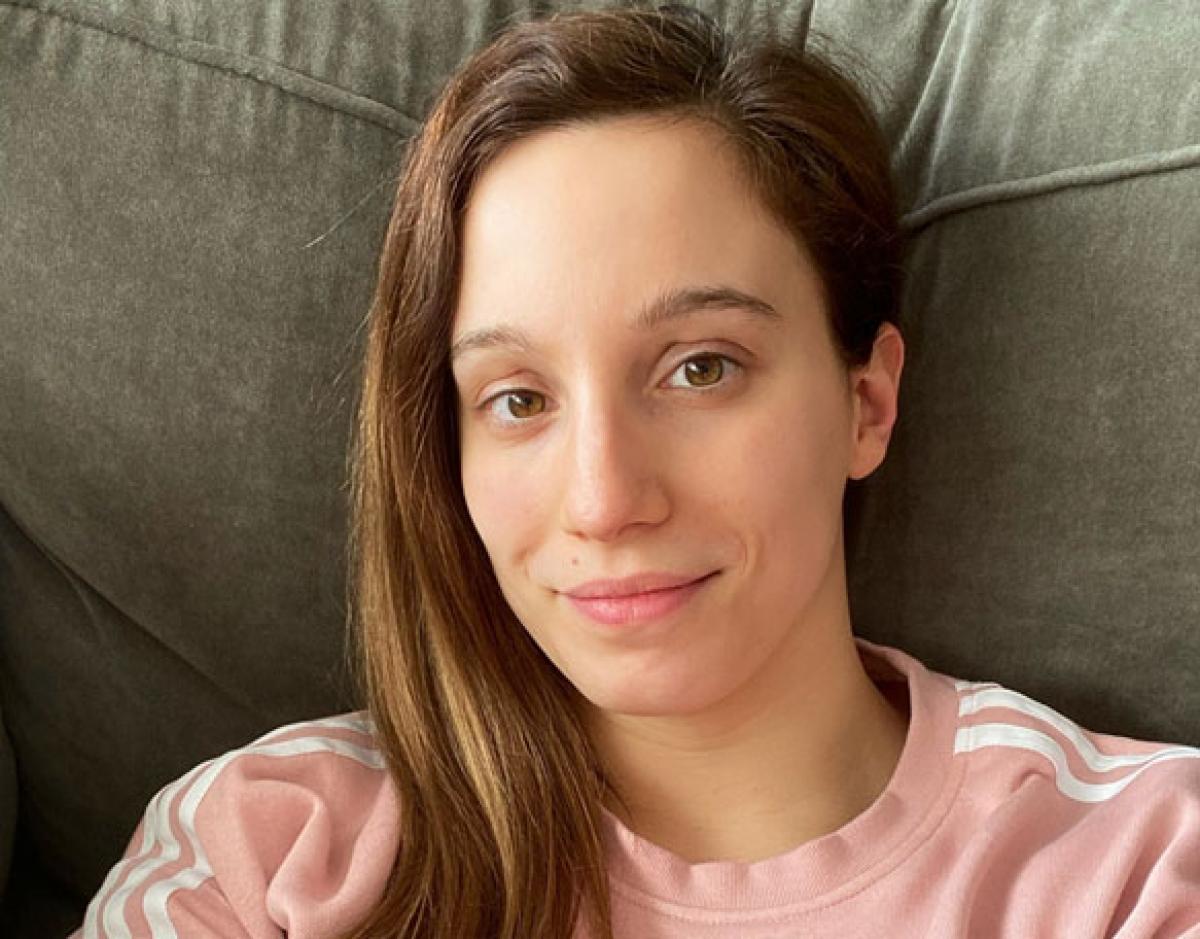 ⒸArianna Talamona
By Mary Barber | For World Para Swimming
Arianna Talamona will be celebrating Easter Sunday with her family, even though they all live far apart and in self-isolation.
The family, including her grandmother, will sit in their own homes and link up in a video conference call organised by the Italian world champion.
Italy, like the rest of the world, is in the grip of the COVID-19 pandemic, but that will not stop Talamona from connecting with her family, friends and followers on social media. 
"It is very important to keep in touch and particularly now during the emergency," she said: "We all face social distancing but fortunately technology allows us to keep closer in other ways. 
"I have organised a video call with my family on Easter so that we can celebrate the day together. It will be so nice."
Her family last met up in early March when Talamona graduated from the University of Milano-Bicocca with a psychology degree. 
"I was lucky because I graduated one week before the quarantine, which meant I could celebrate normally," she said.
The 25-year-old was also in training ahead of the Tokyo 2020 Paralympic Games before it was postponed for a year due to the coronavirus outbreak.
Staying positive
Based near Milan with her fiancé Roberto Eguaglia, an IT specialist, their apartment is an hour away from her father Luigi, also an IT specialist, and mother, Lydia, a retired teacher. Her older sister Serena, a graphic designer, lives in Scilly with her partner, 1,000km away. 
Since the lockdown, Talamona has not been able to leave her home, but she remains positive. 
"[I believe] you are not confined to your house, you are safe in your house," she said. "We must not underestimate the virus. It is very real, and we must stay at home." 
The respiratory disease has led to the deaths of thousands across the world and Italy has been one of the most impacted countries by the pandemic.
"I also love my home and I have a person to stay in self-isolation and that I love. We are good together and we have fun. It might be different if you are in a home with lots of people and there are conflicts, so I'm lucky."
Government rules mean that only one person in a household can leave to go to the shops or get essential supplies. "It was just easier if Roberto did it," said Talamona, who has Strumpell-Lorrain disease which affects her spinal cord and is in a wheelchair. She inherited the condition from her mother. 
"My mum is disabled, too, but it was not known when she was born that the condition was hereditary."
Despite having to stay indoors, Talamona is determined to remain mentally and physically motivated and she encourages her thousands of followers on Instagram to do the same.
Passion for fashion 
She spends part of her day posting online fashion and lifestyle advice. After the Paralympics in Rio in 2016, where she was a finalist in the 200m individual medley, she set up a blog about fashion for people with disabilities.
"There was nothing out there at the time," she said. "People who have a disability can be beautiful and it is important to send this message.
"My passion for fashion grew from my dad, who is always well-dressed. He used to take me shopping as a girl and because I was disabled, I felt so different from the other girls. Dressing up for me was to be like them.
"At university, I realised it was a way to tell others who I am, I found my own style. Fashion can be a way for you to show your personality."
Last year, she was featured in an exhibition by Italian photographer Oliviero Toscani called 'Naked. Disability without prejudice'. She was among other elite Para athletes who posed naked to promote their sport. It was due to go on display in Japan during Tokyo 2020.
During the lockdown, Talamona has been exploring her creative side in other ways, too. She has started diamond painting, which involves sticking hundreds of tiny resin 'diamonds' onto a canvas to make an image. 
And she also hopes to teach children online, after her university called for volunteer tutors: "I try to do everything I can to help others and to use my time properly."
The psychology graduate believes it is important to have a daily routine, which includes learning something new in online courses and exercise. Before the crisis she had daily intensive pool and gym training sessions. 
"We train a lot and have to work really hard," she said. 
And it paid off last September when the Italian Para swimming team topped the table at the World Para Swimming Allianz Championships in London. Talamona won gold in the 50m butterfly S5 and 200m individual medley SM5. 
Fighting fish
The world champion's routine now includes workout bands for stretching and press-ups for strength work.
A tattoo of a 'fighting fish' on her shoulder is a symbol of her mental and physical strength. Her sister designed it for her when she was 16. The fish reflects her love of swimming and her ability to overcome adversity, more recently the news about this year's Paralympics. 
"In some ways, it was a relief they were postponed after everything that was happening. I think the Games next year will be special," she said.
The tattoo, which also has eyelashes to represent her as an athlete and a woman, inspired the name of the film I Pesci Combattenti (The Fighting Fish). It was made by Riccardo Barlaam, father of her teammate Simone, about Italian Para swimmers preparing for Rio 2016. 
"Since I started swimming professionally at 15, it has helped me to grow physically and mentally and made me a better person," she said. "I wanted something on my skin to show how swimming has changed my life."