Shahrad Nasajpour to carry the Paralympic Flag
The Independent Paralympic Athletes (IPA) team member will take a prominent role at the Closing Ceremony.
18 Sep 2016
Imagen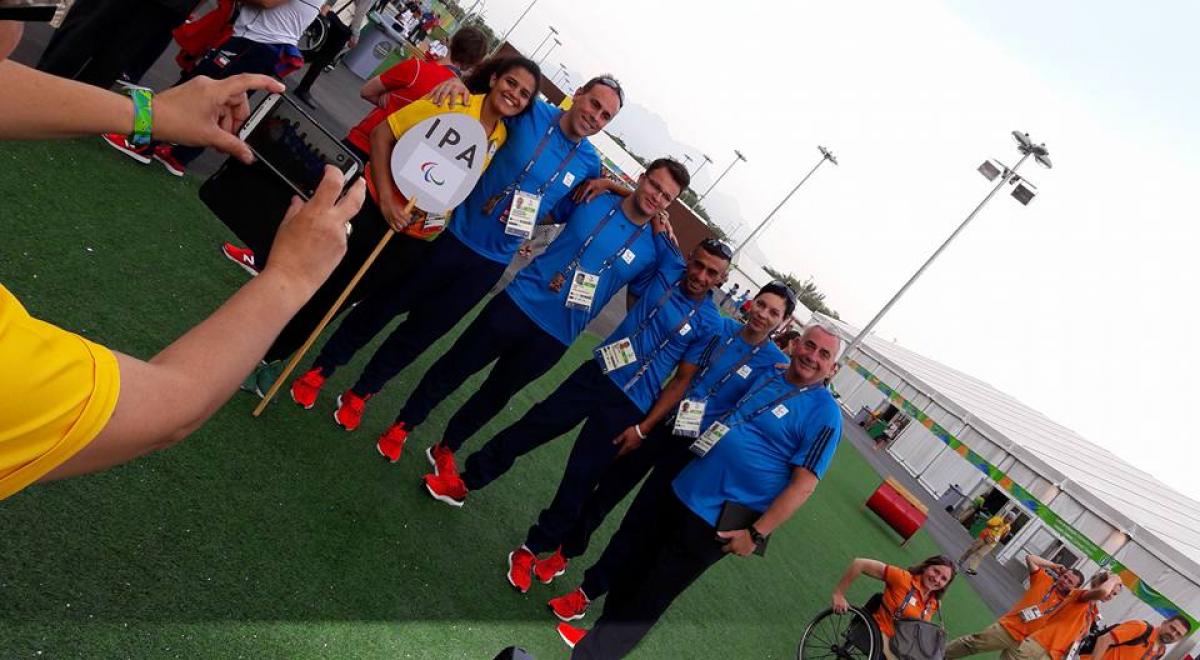 ⒸIPC
Shahrad Nasajpour is ready to celebrate "one of the best moments" of his life when he carries the Paralympic Flag for the Independent Paralympic Athletes (IPA) Team at Sunday's (18 September) Closing Ceremony of the Rio 2016 Paralympic Games.
The Iranian athlete, who currently lives in the USA, competed in the men's discus F37 and recorded a season's best. He follows Syrian swimmer Ibrahim Al-Hussein, who carried the flag at the Opening Ceremony and will receive the Whang Youn Dai Award during the Closing Ceremony.
"Being part of the Independent Paralympic Team has been one of the best moments of my life," he said.
"Six months ago in the USA I was struggling to combine finding my own space there in Buffalo and start up and maintain my training after a period of other priorities.
"The USOC/NPC were very supportive in allowing me to attend their Paralympic trials to record the much needed season's distance in my discipline, discus. Initially I was disappointed in my result - 11 from 12 - but then I realised I need to understand my own impairment more if I am to improve.
"Everyone says I have great potential, so I shall go back to the States after this fantastic experience in Rio inspired to work on all aspects on my sport and get ready for the next event.
"Carrying the flag in the Closing Ceremony on behalf of this great team is a real honour. Thank you so much to the IPC for working so hard to get us here and make everything work for us."
Other IPA team members who will march include Tony Sainsbury (Chef de Mission), Eleni Kokkinou (coach), Ibrahim Al-Hussein, and Ramon Boixdera (team official).
The IPA team will march first, as they did during the Opening Ceremony, representing themselves and those displaced by conflict and persecution around the world, including those with impairments.