Simmonds, Fox, Craig break short course records
290 swimmers compete in Great Britain's National Open Short Course Championships, breaking seven world and 15 European records.
25 Nov 2013
Imagen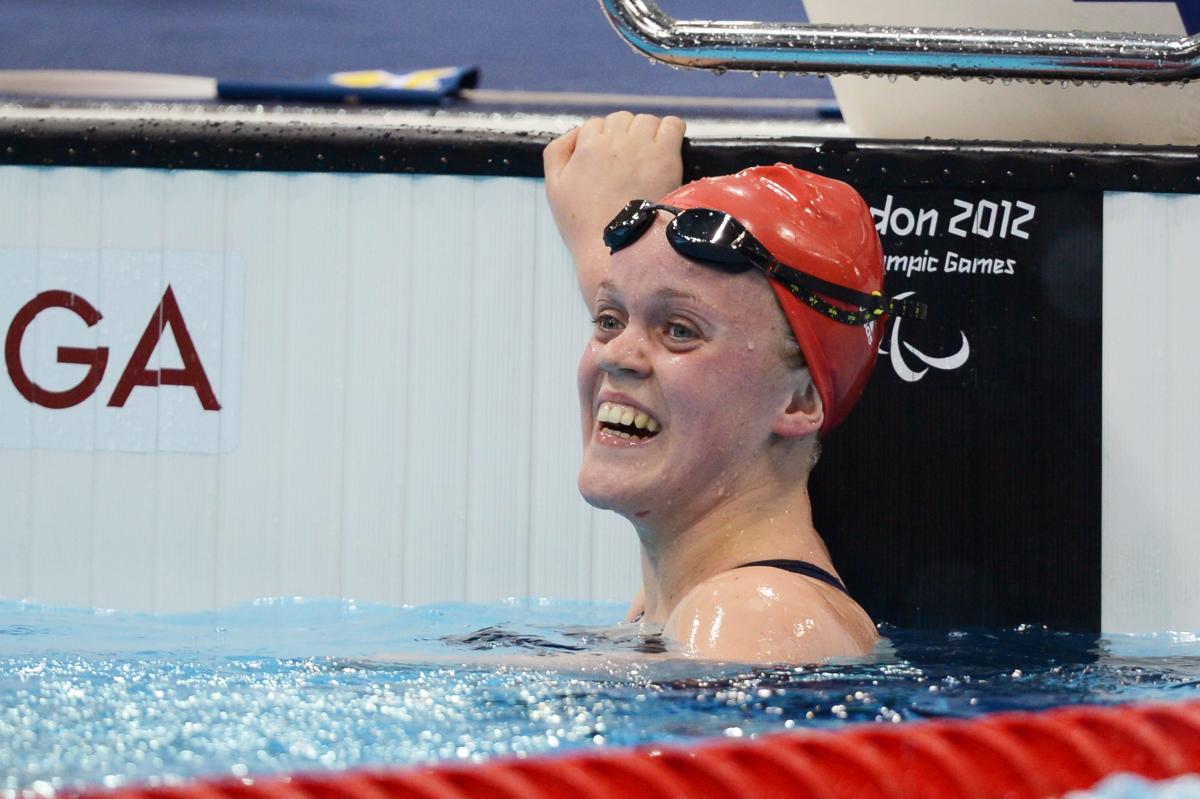 ⒸGetty Images
By English Federation for Disability Sport
"It's so good to see all the newcomers here because it's a brilliant opportunity for them to perform on this stage. They would have gained loads of experience this weekend."
A host of Great Britain's finest World and Paralympic champions were in action at Ponds Forge International Sports Centre in Sheffield, Great Britain this weekend (23-24 November). Organised by Disability Sport Events, 290 swimmers took part in the National Open Short Course Championships.
On the first day, the crowd of spectators did not have to wait long to see the Brits show form over the 25m pool. Two races in, London-based Susannah Rodgers staked her claim in the record books with a new European record in the S7 100m freestyle S7 (1:11.61).
The first to break a world record was Jonathan Fox in the 100m backstroke S7. The 22 year old touched in a new time of 1:08.51, knocking a second and a half off the old time.
He was shortly followed by 14 year-old Alice Tai, who swims for the South East region. She took a European record in the 100m backstroke S10 (1:09.56).
Danielle Joyce had an incredible weekend with three World and four European records. The 17 year-old Scottish talent swims in the S15 class, which is for deaf people or those with hearing impairments.
This weekend, she returned home with new World times in the 100m backstroke (1:05.27) as well as the 100m and 200m individual medley (1:07.22/2:25.56). Her Scottish team mate and S15 rival, Lucy Walkup, also broke a S15 world record in the 100m breaststroke (1.16.45).
Eleni Papadopoulos was ecstatic with two European records. She clocked her times in the 100m individual medley SM10 (1:12.79) and 100m Butterfly S10 (1:10.05). Her North West team mate, Stephanie Slater, also broke a European in the 100m butterfly S8 (1:12.56). Stephanie knocked a commendable ten seconds off the old record.
Paralympic champions Josef Craig MBE (S7) and Eleanor Simmonds OBE (S6) were the stars of Saturday afternoon when they both touched in World record breaking times in their 400m freestyle events. The British pair clocked 4:32.38 and 5:27.58 respectively. After his success, Craig said:
"It felt really good to break my own World record again. It was surprisingly really comfortable so I'm looking forward to seeing what I can do in my next long course meet. I'm going home with four golds, four personal bests and a world record so I'm really pleased."
When asked about the event itself, Craig commented:
"Short course is actually quite relaxing. It's my favourite competition because I always feel good at the end of the races- not worn out like in long course!"
Tully Kearney also broke a European record in the 400m freestyle S10 (4:40.36).
The North East team celebrated a European record in the 200m Individual Medley 20 point race with a new time of 4:29.62.
As well as World and Europeans times set over the weekend, scores of British records were broken during the two days. Sascha Kindred OBE, Oliver Hynd MBE, Aaron Moores and Hannah Russell were among those celebrating.
Trophies are awarded to the top male and female performers on the final day. These went to Thomas Hamer (North West) and Amy Marren (London). The team trophy is one of the highlights of the Championships, with all swimmers accumulating regional points in every race they swim. This year it was a tight finish, with East eventually coming through victorious. Scotland were a close second, followed by North West.
The Short Course Championships is a firm favourite for the swimmers and this year it welcomed many newcomers to their first national competition. Craig, still only 16 but already a world renowned talent, commented on the exciting mixture of established stars and hopeful beginners:
"It's so good to see all the newcomers here because it's a brilliant opportunity for them to perform on this stage. They would have gained loads of experience this weekend."
The Championships were run with thanks to ongoing support from British Swimming, Sheffield City Council and Copiertec. A successful EFDS programme, Disability Sport Events relies on sponsorship and fundraising and new sponsors are being sought as partners for a range of participation opportunities.
Full results are available on www.efds.co.uk and all records set over the weekend are subject to confirmation.
Related Images