Sport week: Football 5 star Ricardinho talks music and his love of The Beatles
When he is not training for Rio 2016, Brazil´s football 5 star likes playing "the guitar, the piano and a little bit of violin."
15 May 2016
Imagen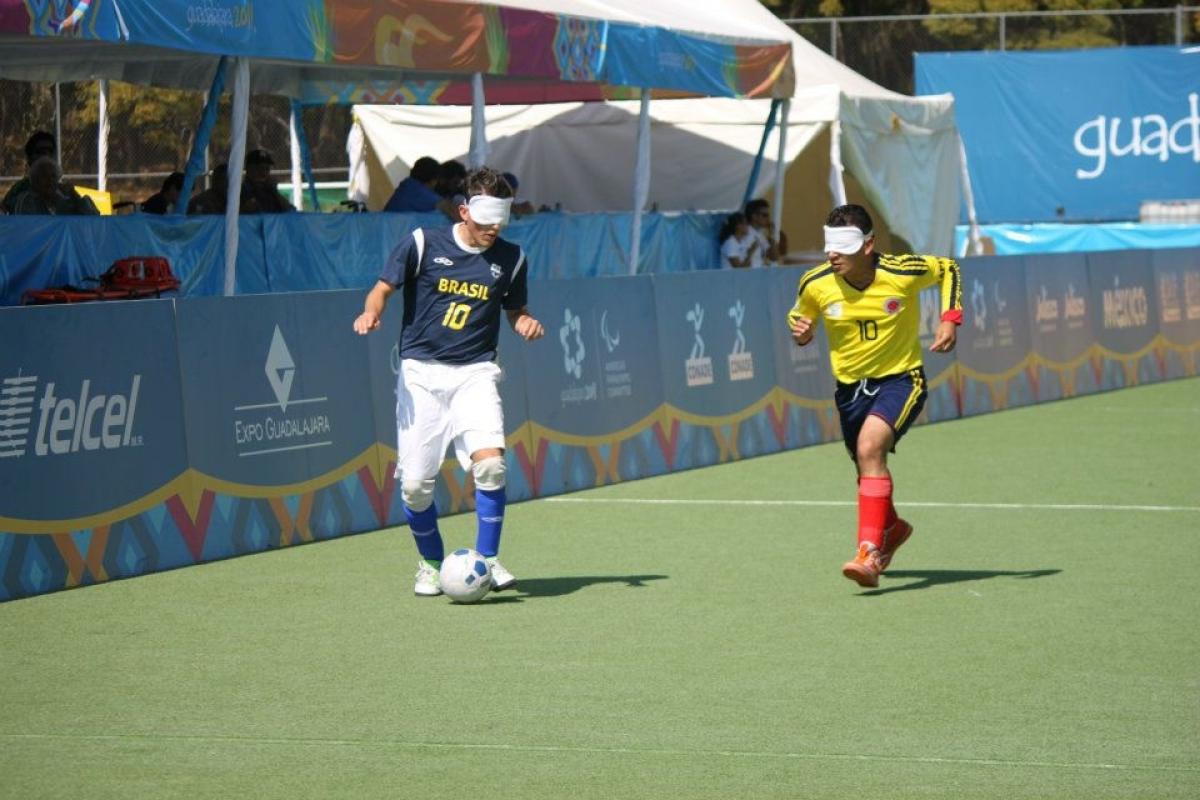 ⒸIPC - Guadalajara
By Rafael Mendoza | For the IPC
"Music can change my mood thus I always try to listen to cheerful music before the games. That is the kind of music that relieves me."
Whilst he recovers from injury to be ready for the Rio 2016 Paralympic Games, Brazilian football 5-a-side star Ricardinho is indulging in his other passion, his love of music.
The 27-year-old two-time world player of the year has been playing instruments for 15 years and has learned to play the guitar, the piano and a "little bit of violin."
"I started studying music when I was 12 and consider myself a reasonable musician," said Ricardinho, who won the gold at Beijing 2008 and London 2012.
"I prefer to play instruments than to sing. I am not such a good singer."
Ricardinho, who won the IBSA Blind Football World Championships in 2010 and 2014, admits it is difficult for him to say which are his favourites tunes. "I love rock and pop rock. But I do not have a preference, I can hear everything."
However, Brazil´s star does not hesitate when he has to pick the band he likes the most. "The Beatles," Ricardinho said. "They were great musicians and great composers."
The team captain also highlights the importance that meaningful song lyrics have. "I like when they talk about God and social criticism," he said.
Before every important match, Ricardinho likes listening to some of his favourite tracks to get motivated.
"Music can change my mood thus I always try to listen to cheerful music before the games. That is the kind of music that relieves me," he said.
"I really like the link between football and music, the two things that I love."
Ricardinho will probably listen to those songs before his debut on home soil at September's Paralympic Games, where Brazil has a clear goal: to win the gold medal for a fourth successive time.
"I see Brazil as the strongest team to claim the Paralympic title," he said.
"All what we have won during these recent years makes us the favourites in the eyes of people," he said.
"However, we do not have to think about all the competitions we won in the past, but to play in Rio and show the world again that we are still the best."
Ricardinho knows it is not going to be an easy competition since Brazil will face tough-opposition from South American rivals Argentina, as well as European champions Turkey and Beijing 2008 silver medallists China.
"Without any doubt, Argentina is our strongest contender. We have a huge rivalry with them," he said.
"But there will still be other competitive teams such as Turkey and China, and all will give their best to defeat us on home soil.
"There are no invincible teams. We need to stay humble because Brazil can lose."
Editor's note: Each sport on the Rio 2016 Paralympic programme will have a dedicated week of featured content published on paralympic.org. Every week a new sport will be featured and the series will run until September's Games, helping the public understand more about the 22 sports being contested in Rio.
__
Sport fans from around the world can now buy their Paralympic tickets for Rio 2016 from authorised ticket resellers (ATRs).
The IPC's Global ATR is Jet Set Sports, and Rio 2016 tickets and packages can be purchased on the CoSport website.
Residents of Brazil can buy 2016 Paralympics tickets directly from the Rio 2016 website.