Sport Week: History of boccia
The sport is perhaps the earliest game ever played by mankind, with roots in ancient Greece and Egypt.
31 Mar 2016
Imagen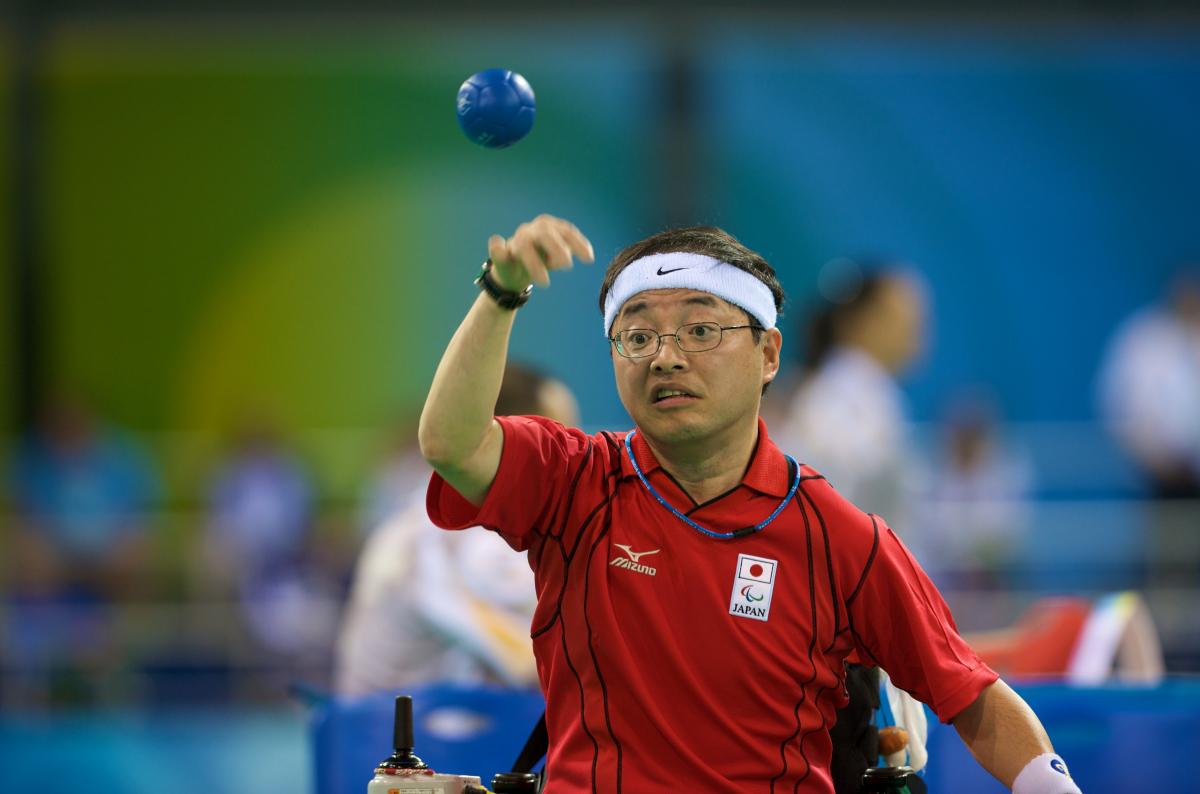 ⒸLieven Coudenys
By Louise Brookes | For the IPC
Editor's note: Each sport on the Rio 2016 Paralympic programme will have a dedicated week of featured content published on paralympic.org. Every week a new sport will be featured and the series will run until September's Games, helping the public understand more about the 22 sports being contested in Rio.
Boccia has roots in Greece, where players threw large stones at a stone target. There were also objects and mural engravings relating to a similar form of the sport that were found as early as 5200 BC during the excavation of the tombs in Egypt. The sport was also played in market places and in the streets during the Middle Ages, and the word 'boccia' is derived from the Italian meaning to bowl.
One of the most famous games of boccia was played by Sir Francis Drake and Lord Howard in Plymouth, England, in 1588. They played whilst waiting for the arrival of the Spanish Armada and Sir Francis Drake insisted on finishing the game before sailing out to defeat the enemy.
The sport eventually became wide spread and was initially designed for people with cerebral palsy. It is now played by people who have any kind of neurological impairment that affects their motor function. It made its Paralympic debut in 1984, when the Games were held in New York, USA. During those Games, a total of 19 athletes (10 male and nine female) represented five different countries (Canada, Denmark, Great Britain, Portugal and the USA.
Now, the sport is practiced in more than 50 countries worldwide. These countries are all registered as members of the Boccia International Sports Federation (BISFed), which is the official governing body of the sport.
In the Rio Paralympic Games this September, 108 athletes from these countries are expected to compete in over seven medal events (four individual, two pairs and one team event). The power balance in boccia has changed overtime. While European nations were dominating the sport, the competitiveness has spread, with nations such as Brazil, Canada, South Korea and Great Britain having already secured qualifying spots at Rio 2016 and their athletes are among the podium favourites.
Boccia is a game of strategy in which players demonstrate great skill and determination. It is one of two Paralympic sports that does not have an Olympic counterpart.
___
Sport fans from around the world can now buy their Paralympic tickets for Rio 2016 from authorised ticket resellers (ATRs).
The IPC's Global ATR is Jet Set Sports, and Rio 2016 tickets and packages can be purchased on the CoSport website.
Residents of Brazil can buy 2016 Paralympics tickets directly from the Rio 2016 website.