Stef Reid looks back at her movie experience
British Paralympic medallist the star of short film 'The Energy Within'
18 Apr 2020
Imagen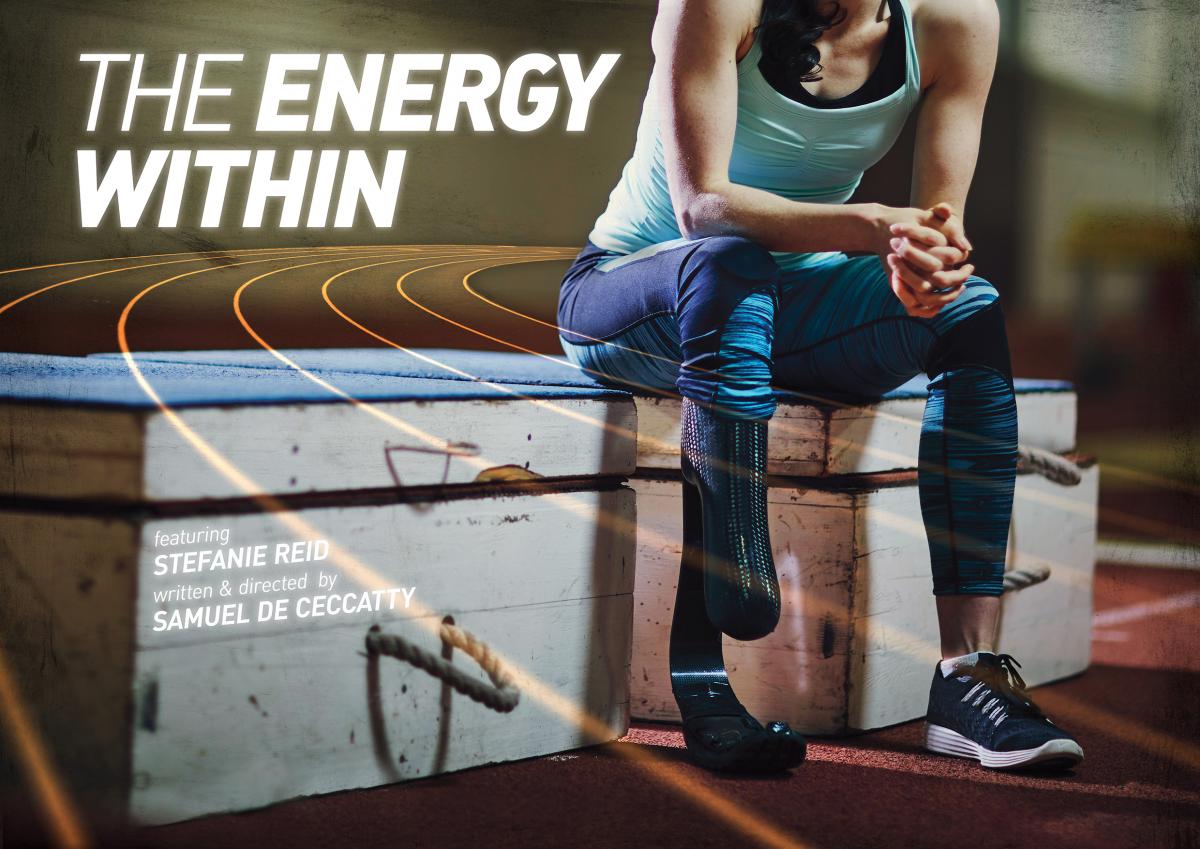 ⒸBP Press Kit
By World Para Athletics
Two years ago, Great Britain's two-time Paralympic medallist Stef Reid was living a childood dream. She was still on an athletics track but this time as an actress and the lead star of 'The Energy Within.' 
The short film tells the story of Julie, a woman who lost her leg in an accident that seemed the end of her athletics career. But, when she gets used to her prosthetic leg, Julie sees the dream possible once more.
During the COVID-19 pandemic that has put half of the world population on lockdown, World Para Athletics is showing 'The Energy Within' again on Saturday (18 April) and caught up with Reid to hear about her acting experience.
Filming 
"My experience filming 'The Energy Within' was incredibtle. It was in many ways a dream come true, an experience like nothing else. It was a world so different to what I normally see on a daily basis in athletics. I am just greatful to have been exposed to that world and explored this different area, this different skillset that I did not even know that I had."
Initial reaction
"It was a pretty strong combination of excitement and fear [when invited to the movie]. As a young kid, I wanted to be an actress. I would always be involved in the school plays, but never anything on that scale, with the involvment of such professionals. But also fear, because as much as it was your dream, you still do not know if you can actually do it. It was really stepping out of my comfort zone."
Director's support
"I am so greatful for the director Samuel [de Ceccatty] who just gave the best acting lessons and direction. I had homework and research to do, he just really taught me and took me through the process of being an actor. I am also grateful to everyone on the set who was so supportive and so helpful. It was just amazing to be led in their world and explore this totally different environment."
Remarkable moment
"The moment that probably stands out for me the most was when we were filming at the scene where Julie was going to request her coach takes her on. The whole theme to the scene was that we wanted to shoot it at dusk, to set the mood and the tone. The light was also amazing. But dusk really lasts about 30 or 40 minutes, which meant that we had exactly two takes to get it right. Because that is exactly how long it takes to reset everything. 
"It was an intense scene, that involved a lot of coordination in terms of moving people, the script and the motion. It was a lot of pressure, probably really similar of being in a final of the Paralympics or a World Championships, but just in a different context. It was really interesting to see those kind of crossovers of performance aspects. This is it, it is happening now, you have to show up and deliver. And we did it. That scene turned out great and we were all really happy with it in the end."
You can watch 'The Energy Within' on World Para Athletics Facebook page on Saturday (18 April) at 8:00 PM (Central European Summer Time).
You can find out more about Stef Reid's career here.