#SuperheroSunday: Jessica Long
The USA's 19-time world champion reveals who supports her as she prepares to defend her titles at Glasgow 2015.
12 Jul 2015
Imagen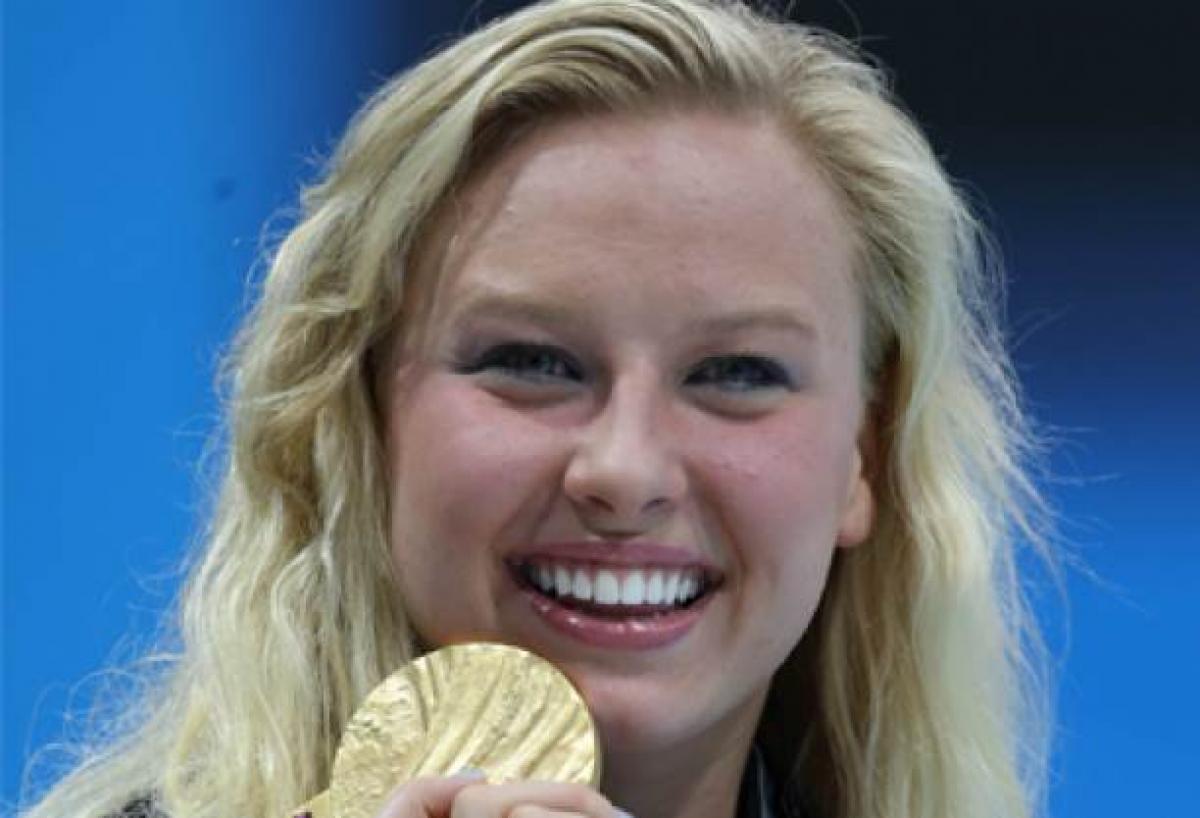 ⒸGetty Images
By By Abdullah Mahmood
US swimming hero Jessica Long is going into this summer's 2015 IPC Swimming World Championships in Glasgow, Great Britain, as one of the most recognisable names and faces in para-sport.
With her 21 World Championships and 17 Paralympic medals, fans can fully expect the 23-year-old to add to that total between 13-19 July.
Yet even the USA's very own Aquawoman has her heroes.
Here are the three women who have inspired Long and kept her going.
My sister, Hannah
I have a wonderful family but my little sister Hannah is my hero. It's so funny because she's my little sister but she is someone who has been by my side a hundred per cent with everything. It was amazing I got to take her to Russia with me to meet my family, and there was that one moment where to my right was my sister Hannah, my adopted sister, and to my left Anastasia who is my biological sister who I met for the first time.
I don't think we could have gotten any closer, if we could be any closer, but I just admire her spirit and her love and her passion. She's just phenomenal and she's just someone I can always call if I'm having a bad day.
USA Paralympic legend Erin Popovich
Popovich is another phenomenal Paralympic athlete and she was one of the first swimmers who ever really talked to me when I first joined. I really admired the way that she carried herself on the pool deck and yes, she won lots of gold medals, but she put that aside and was always smiling and happy. People wanted to be around her and she is somebody I've always looked up to in the sport of swimming and somebody I've always wanted to be like.
My roommate, teammate and friend Cortney Jordan
We call ourselves 'Cordicca'…
She is the hardest worker I know, I'm not even kidding you. My main job is just swimming that's all I do. I train, I'll come back, I'll hang out, have a little nap then go back to the pool and train, but she is in Grad School, she's working full-time almost, she's also swimming as much as I am and I'm truly just inspired by her.
She always manages to smile and to make me feel special and she's one of my best friends. I'm truly blessed to be able to live with her.
The 2015 IPC Swimming World Championships will feature around 580 athletes from nearly 70 countries and will be one of the biggest qualification opportunities for Rio 2016.
Tickets are still available at www.ticketmaster.co.uk/Glasgow2015 and all seven days of action will be shown live at Glasgow2015.com alongside live results between 13-19 July.
Fans can also follow @IPCSwimming on Twitter and Facebook and Paralympics Instagram for behind-the-scenes updates and pictures.