Swimmer Brasil ready for European challenge
The current triple-world champion will compete at Funchal 2016 as part of his preparations for this September's Paralympic Games.
20 Apr 2016
Imagen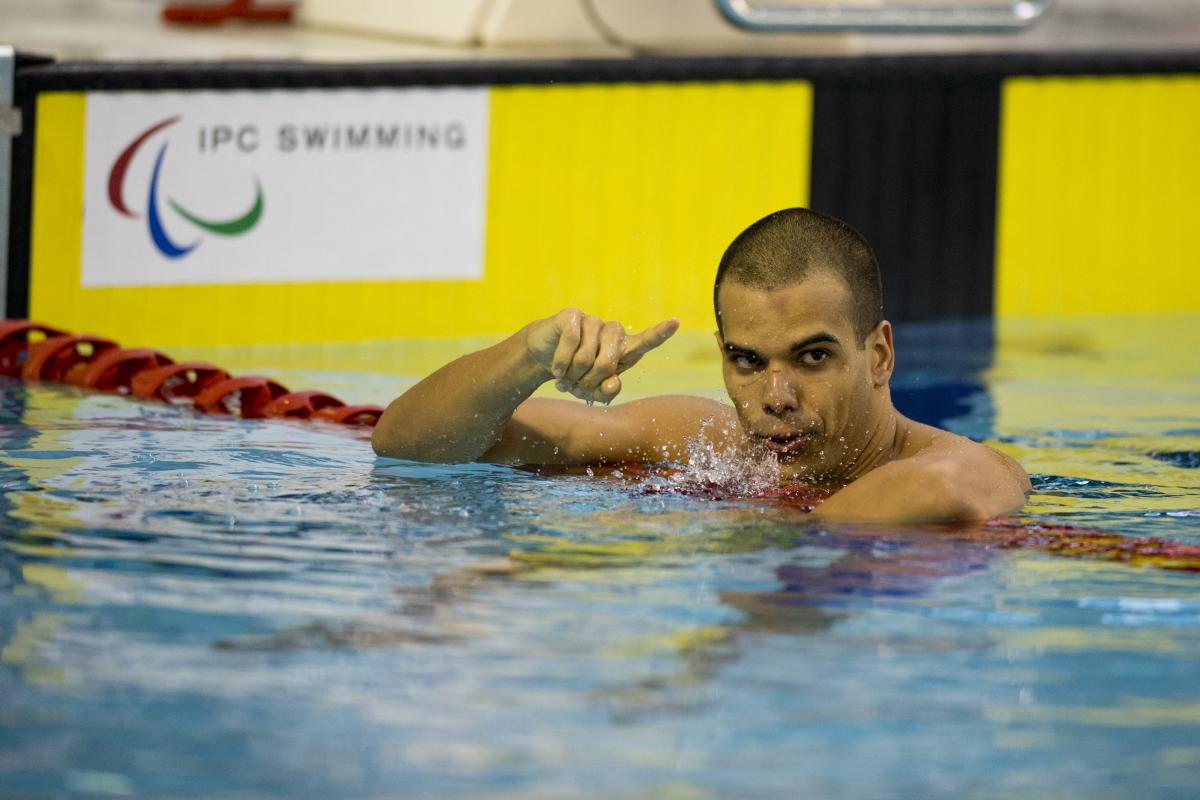 Ⓒ© Luc Percival Photography. All rights reserved.
By IPC
"I feel very excited to be part of this great event in my country. It is definitely a unique opportunity in a life-time. A true honour."
Andre Brasil is set to shine at this month's Funchal 2016 IPC Swimming European Open Championships as the 31-year-old steps up his preparations for September's Paralympic Games.
The Brazilian swimmer dazzled at the Glasgow 2015 IPC Swimming World Championships, claiming gold in the 50m and 100m freestyle, and 100m backstroke S10 events.
"I will have the opportunity to swim with great friends and athletes at Funchal 2016 and watch them closely before the Games," he said.
Once the European Open Championships are over, Brasil will fully focus on his major target for this year: the Rio 2016 Paralympic Games.
"I feel very excited to be part of this great event in my country. It is definitely a unique opportunity in a life-time. A true honour," said the seven-time Paralympic champion.
Among Brasil's toughest competition in Rio will be Canada's multiple-Paralympic champion Benoit Huot and the Netherlands' 100m backstroke S10 world-record holder Olivier Van de Voort.
"If I want to defeat them and achieve my goals, I need to be intense all the time, no matter the sacrifice, the pain or nothing. I just need to work hard!"
Rio 2016 will be Brasil's third Paralympic Games. He first competed at Beijing 2008, claiming four golds and one silver medal, and at London 2012 won three titles and two silvers.
"I want to represent my country in the best possible way, giving my full potential. I want to fight for a medal in all the events I will take part in," he said.
Paralympic and world champion Daniel Dias will be another local multiple-medal hope for Rio 2016. However, the Rio de Janeiro swimmer denies feeling overshadowed by his talented teammate and good friend.
"I had the honour to share the last two Paralympic Games with this amazing swimmer that Daniel Dias is. Together we have helped develop the sport in our country," Brasil said.
"Brazil has great athletes and a big history in Paralympic sports. I am grateful to be part of it. Clodoaldo [Silva], Daniel [Dias], me and the others are just numbers. But Brazil's growth in para-swimming is indisputable!"
Many young and emerging swimmers are adding excitement and competitiveness to the different events. But Brasil accepts this as part of sports natural process.
"The evolution in the sport is always constant. Younger athletes show that sport has renewal. Win and lose are part of this process."
Ahead of Rio 2016, Brasil anticipates how important the local fans will be.
"I hope stadiums fill up with fans, all chanting, supporting the athletes and making a great party in Brazil!"
Even though this is going to be his most important event to the date, Brasil has a formula to reduce stress.
"You need to have fun, always with responsibility, to smile and to be happy!"
The Funchal 2016 IPC Swimming European Open Championships will take place between 30 April and 7 May and will feature 453 athletes from 52 countries.
Morning sessions begin at 9:00am (WET) each day and evening sessions at 5:00pm and all coverage will be livestreamed at the Funchal 2016 website.
Free tickets are also still available for download at Funchal2016.com.
Brasil will also compete at the Rio 2016 Test Event at the Olympic Aquatics Centre from Friday (22 April).