Swimmer Ellen Keane features in Irish awareness campaign
Keane, who will compete in the upcoming European Open Championships stars in the latest video from Paralympics Ireland.
29 Apr 2016
Imagen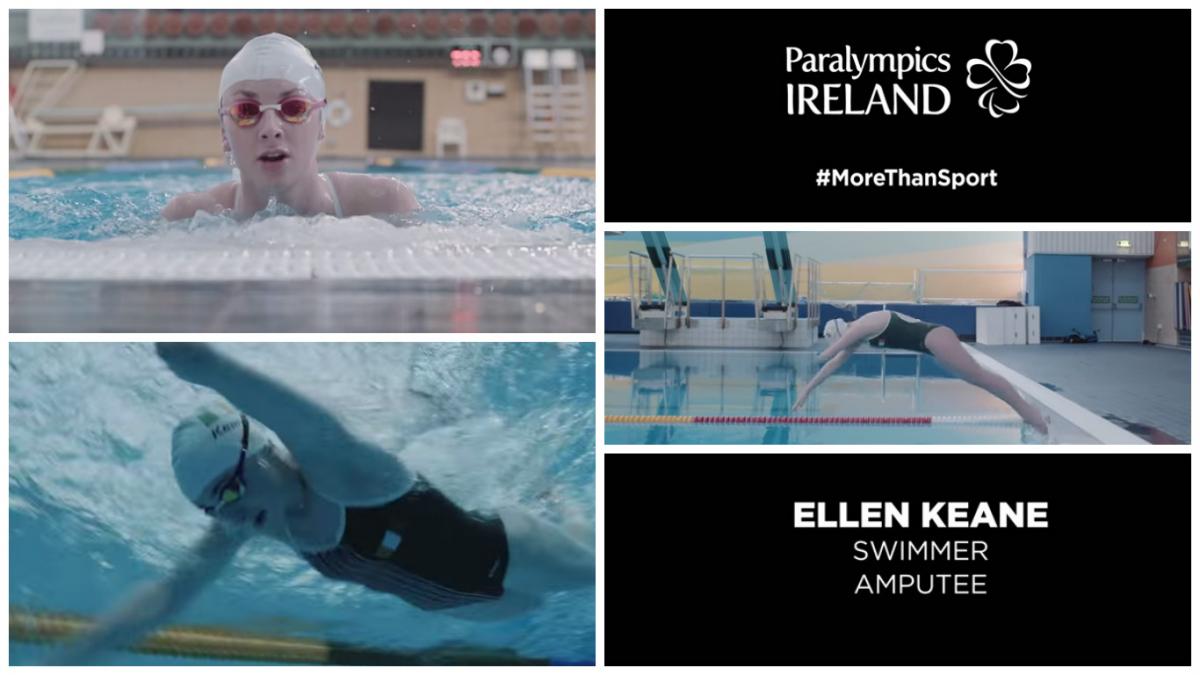 By Paralympic Ireland
Paralympics Ireland launched the third instalment of their powerful 'More Than Sport' campaign on Thursday (28 April) with World Championship swimming medallist, Ellen Keane.
The first video in their new awareness campaign was released at the end of February to much acclaim, followed by a second instalment featuring Michael McKillop. This latest clip, along with an in-depth interview with Keane, is yet another powerful glimpse behind the scenes into life as an elite Irish athlete: their training, dedication and the highs and lows of life on the international stage.
Speaking about the video, Keane, who is one of six Irish swimmers set to compete at the upcoming European Open Championships, said: "Growing up, my teenage years were hard. It's not fun being 'different'. You get inside your own head and all you want to do is be the same as everyone else. I was always so insecure about being 'the girl with one arm'. I used to hide my arm in sleeves to make it seem like I had two arms.
"But in the pool, there's nowhere to hide. All you have is your swimsuit, your hat and goggles. This put me in a situation where I had to overcome my insecurities. Now, I love being 'different', and I embrace my arm whenever I can," she reflected.
"I've learned some tough lessons over the years. At the start of my career, I got by very easily on pure talent and never realised I had to work harder to get better. It wasn't until an unsuccessful London Paralympics that reality hit home and I realised I would need to work hard in order to achieve my goals. I've committed myself 100 per cent since then and the results are proof of that.
"Sport has been such an important part of my life since those beginnings. It has given me the confidence to overcome the insecurities I once had about my arm and I hope to be able to be that inspiration to other young people who may be feeling the way I once did. Looking back, I wouldn't change anything. I've made a lot of mistakes in the past but without those mistakes I wouldn't be the athlete I am today. Success isn't half as sweet if you've never experienced failure," she concluded.
Speaking about the launch of the campaign last month, CEO of Paralympics Ireland, Liam Harbison said: "More Than Sport is a new awareness and fundraising initiative we've launched this year as we prepare for the Rio 2016 Games.
"Over the coming weeks and months we will be bringing you more, as we take you behind the scenes to meet these athletes, hear their stories and come behind them to support them all the way to Rio. It's an extremely exciting and inspirational campaign."