Paralympics Ireland launches 'More Than Sport' campaign
The campaign aligns with the announcement of the NPC's 2016 Athlete Panel.
24 Feb 2016
Imagen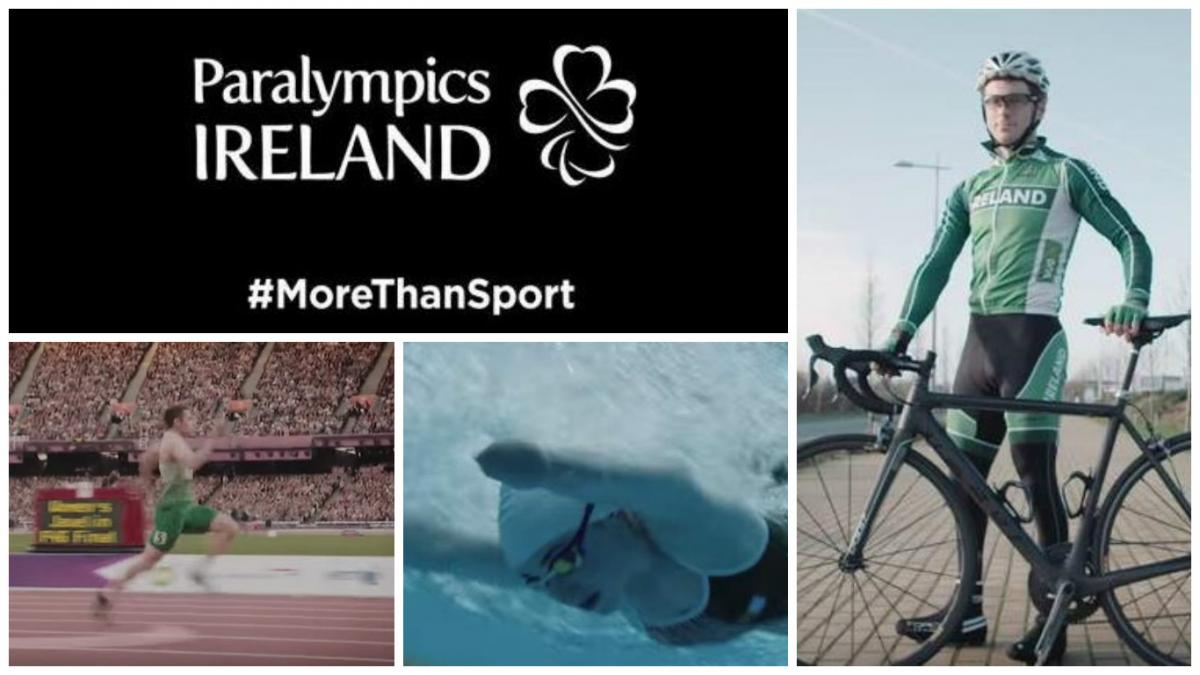 ⒸParalympics Ireland
By Paralympics Ireland
Paralympics Ireland has marked the announcement of their 56-strong 2016 Athlete Panel with the launch of a powerful new awareness and fundraising campaign, 'More Than Sport,' on Tuesday (23 February).
The campaign features a number of athletes from this year's panel and is a massive drive by Paralympics Ireland to raise vital and necessary funds for the road to Rio 2016 to supplement recent government funding that was allocated toward the cost of the Games and the Performance Programme.
More Than Sport itself will be the vessel through which athletes' own stories will be told. In essence, it will be a behind-the-scenes look into life as an elite Irish athlete, their training, their dedication and above all, what motivates them. The campaign also asks the public to get behind these athletes by texting PARA to 50300 to donate EUR 4*.
More Than Sport kicked off Tuesday morning with a powerful video featuring a number of Paralympic athletes and over the coming months, five more videos will be launched ahead of the Paralympic Games in Rio.
Speaking about the launch, Chief Executive Officer of Paralympics Ireland, Liam Harbison stated: "More Than Sport is a new awareness and fundraising initiative we've launched this year as we prepare for the Rio 2016 Games, where we hope to see Ireland's athletes do us proud on the international stage, with the tricolour soaring high and medals and Lifetime Bests to celebrate.
"But behind those medals, there's more, behind those world records, there's more and it's that something more that is the true essence of this campaign. Paralympic athletes are more than elite athletes. They are elite athletes who have achieved and succeeded against all the odds. They are athletes who have faced adversity, and won. They are athletes who have often been told they can't, to then go on and prove that in fact, they can.
"Over the coming weeks and months we will be bringing you more, as we take you behind the scenes to meet these athletes, hear their stories and come behind them to support them all the way to Rio. It's an extremely exciting and inspirational campaign and we hope that the public will also get behind the text fundraising element of the campaign too in the coming months."
The new awareness drive features some members of the 2016 Panel which was also unveiled Tuesday and is comprised of 56 elite Irish athletes across 10 sports.
"Irish athletes will go to Rio this September and compete against approximately 4,350 athletes from 176 countries for glory over the course of 11 days," said Paralympics Ireland Performance Director Dave Malone at Tuesday's announcement.
"With this panel, we will be able to ring fence added support around these athletes in order to help them to achieve their full potential on the international stage."
More information on Paralympics Irelands' More Than Sport campaign can be found on its website along with the complete list of its 2016 Athlete Panel.
*Text costs EUR 4. Paralympics Ireland will receive a minimum of EUR 3.25. Service Provider: LIKECHARITY. Helpline: 076 6805278.