Swimming medal events for 2015 World Champs and Rio 2016 unveiled
• Rio 2016 to feature 152 swimming events, four more than London 2012• 80 men's, 71 women's and new mixed relay make up the competition schedule
23 Oct 2013
Imagen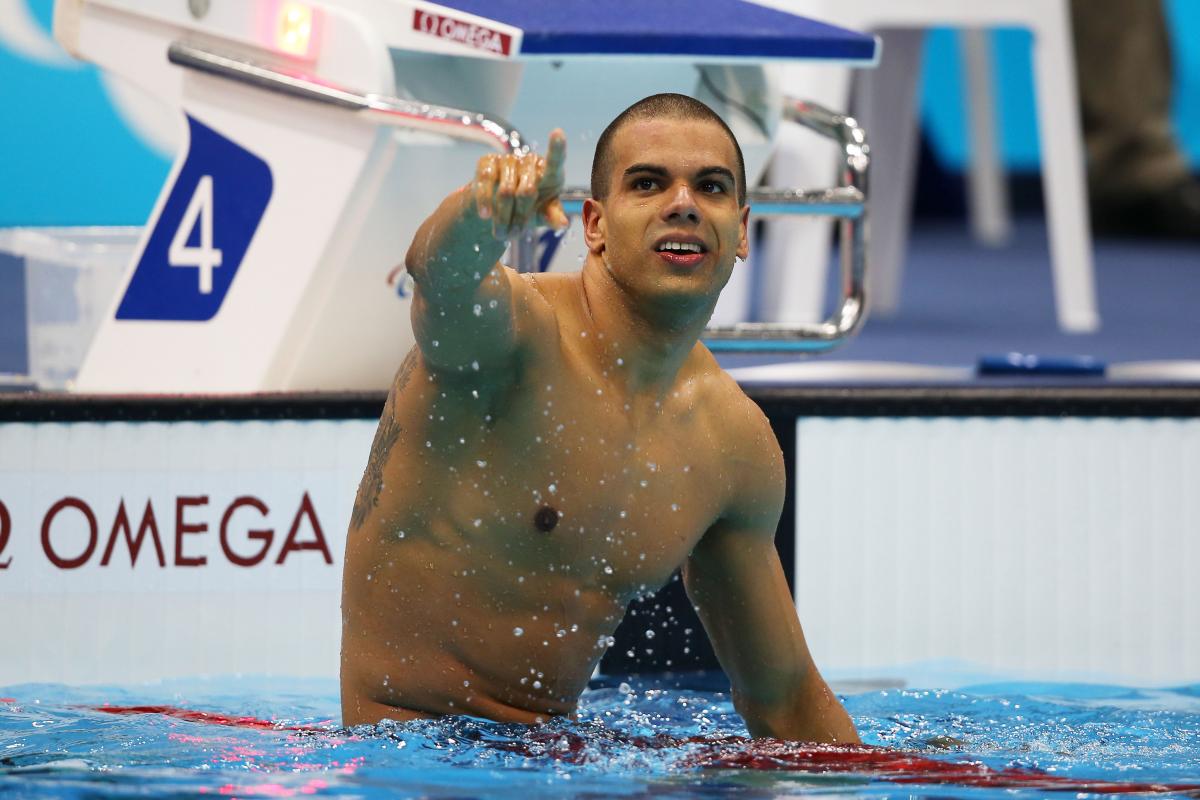 ⒸGetty Images
By IPC
The programmes have been designed to ensure a fair distribution of events across impairment types and gender.
IPC Swimming, the International Federation for para-swimming, has announced the medal events for the 2015 World Championships in Glasgow, Scotland and the Rio 2016 Paralympic Games. The programmes, which are identical, have been designed to ensure a fair distribution of events across impairment types and gender.
In Rio and Glasgow there will be 152 medal events – four more than London 2012 – which will be split between 80 for men, 71 for women and one 4x50m mixed relay, an event that was not included in the London 2012 programme.
In addition to four more events for women, there are seven more events for athletes competing across classes S1-S4 compared to London 2012. Following their successful reintroduction at last year's Paralympic Games, Glasgow 2015 and Rio 2016 will each feature two new medal events for S14 swimmers with an intellectual impairment – the men's and women's 200m individual medley – an event that was part of the 2013 IPC Swimming World Championships programme in Montreal, Canada.
Jane Blaine, Chairperson of the IPC Swimming Sport Technical Committee, said: "This is the earliest we have ever announced our swimming programmes for both a World Championships and a Paralympic Games and it is also the first time they are identical. Our aim by doing so is to give athletes, coach and National Paralympic Committees greater preparation and training time.
"Developing both programmes was based on similar principles to London 2012 and involved further input from a working group of National Paralympic Committee representatives and the Sport Technical Committee. We are delighted to add more events for women and athletes with high support needs. The Glasgow and Rio programmes provide a greater balance of events for class and gender than any previous competition."
In developing the Glasgow and Rio programmes, IPC Swimming analysed the numbers of athletes, regions and countries participating in each event.
Earlier this year, IPC Swimming announced that the 2015 World Championships would take place at the Tollcross International Swimming Centre in Glasgow, the same competition pool as will be used for the 2014 Commonwealth Games.
Swimming is one of 22 sports that will form the Rio 2016 sports programme, which will include the Games debuts of canoe and triathlon.
Rio 2016 and Glasgow 2015 swimming events
* denotes new event not included at London 2012
Male
S1 – 50m backstroke, 100m backstroke*
S2 – 200m freestyle, 50m backstroke, 100m backstroke* and 50m breaststroke
S3 – 50m freestyle*, 200m freestyle*, 50m backstroke, 50m breaststroke and 150m individual medley
S4 – 50m freestyle, 100m freestyle, 200m freestyle, 50m backstroke, 100m breaststroke, 150m individual medley
S5 – 50m freestyle, 10mm freestyle, 200m freestyle, 50m backstroke, 100m breaststroke, 50m butterfly
S6 – 50m freestyle, 100m freestyle, 400m freestyle, 100m backstroke, 100m breaststroke, 50m butterfly, 200m individual medley
S7 – 50m freestyle, 100m freestyle, 400m freestyle, 100m backstroke, 100m brestastroke, 50m butterfly, 200m individual medley
S8 – 50m freestyle, 100m freestyle, 400m freestyle, 100m backstroke, 100m breaststroke, 100m butterfly, 200m individual medley
S9 – 50m freestyle, 100m freestyle, 400m freestyle, 100m backstroke, 100m breaststroke, 100m butterfly, 200m individual medley
S10 – 50m freestyle, 100m freestyle, 400m freestyle, 100m backstroke, 100m butterfly, 200m individual medley
S11 – 50m freestyle, 100m freestyle, 400m freestyle, 100m backstroke, 100m breaststroke, 100m butterfly, 200m individual medley
S12 – 50m freestyle, 100m backstroke,
S13 – 50m freestyle, 100m freestyle, 400m freestyle, 100m backstroke, 100m breaststroke, 100m butterfly, 200m individual medley
S14 – 200m freestyle, 100m backstroke, 100m breaststroke, 200m individual medley*
Relay – 4x100m freestyle 34 points and 4x100m medley relay 34 points
Female
S2 – 50m backstroke, 100m backstroke*
S3 – 100m freestyle, 50m backstroke*, 50m breaststroke*
S4 – 50m freestyle*, 50m backstroke, 100m breaststroke, 150m individual medley*
S5 – 50m freestyle, 100m freestyle, 200m freestyle, 50m backstroke*, 100m breaststroke, 50m butterfly, 200m individual medley
S6 – 50m freestyle, 100m freestyle, 400m freestyle, 100m backstroke, 100m breaststroke, 50m butterfly, 200m individual medley
S7 – 50m freestyle, 100m freestyle, 400m freestyle, 100m backstroke, 100m breaststroke, 50m butterfly, 200m individual medley
S8 – 50m freestyle, 100m freestyle, 400m freestyle, 100m backstroke, 100m breaststroke, 100m butterfly, 200m individual medley
S9 - 50m freestyle, 100m freestyle, 400m freestyle, 100m backstroke, 100m breaststroke, 100m butterfly, 200m individual medley
S10 – 50m freestyle, 100m freestyle, 400m freestyle, 100m backstroke, 100m butterfly, 200m individual medley
S11 – 50m freestyle, 100m freestyle, 400m freestyle, 100m backstroke, 100m breaststroke, 200m individual medley
S12 – 50m freestyle, 100m backstroke, 100m breaststroke
S13 – 50m freestyle, 100m freestyle, 400m freestyle*, 100m backstroke*, 100m breaststroke, 100m butterfly*, 200m individual medley
S14 – 200m freestyle, 100m backstroke, 100m breaststroke, 200m individual medley*
Relays – 4x100m freestyle 34 points and 4x100m medley 34 points
Mixed
Relay - 4x50m freestyle 20 points*