Tan restores confidence ahead of Almaty 2015
After bettering her own world record at an event in China, Yujiao Tan hopes to replicate that performance at the Asian Championships.
19 Jul 2015
Imagen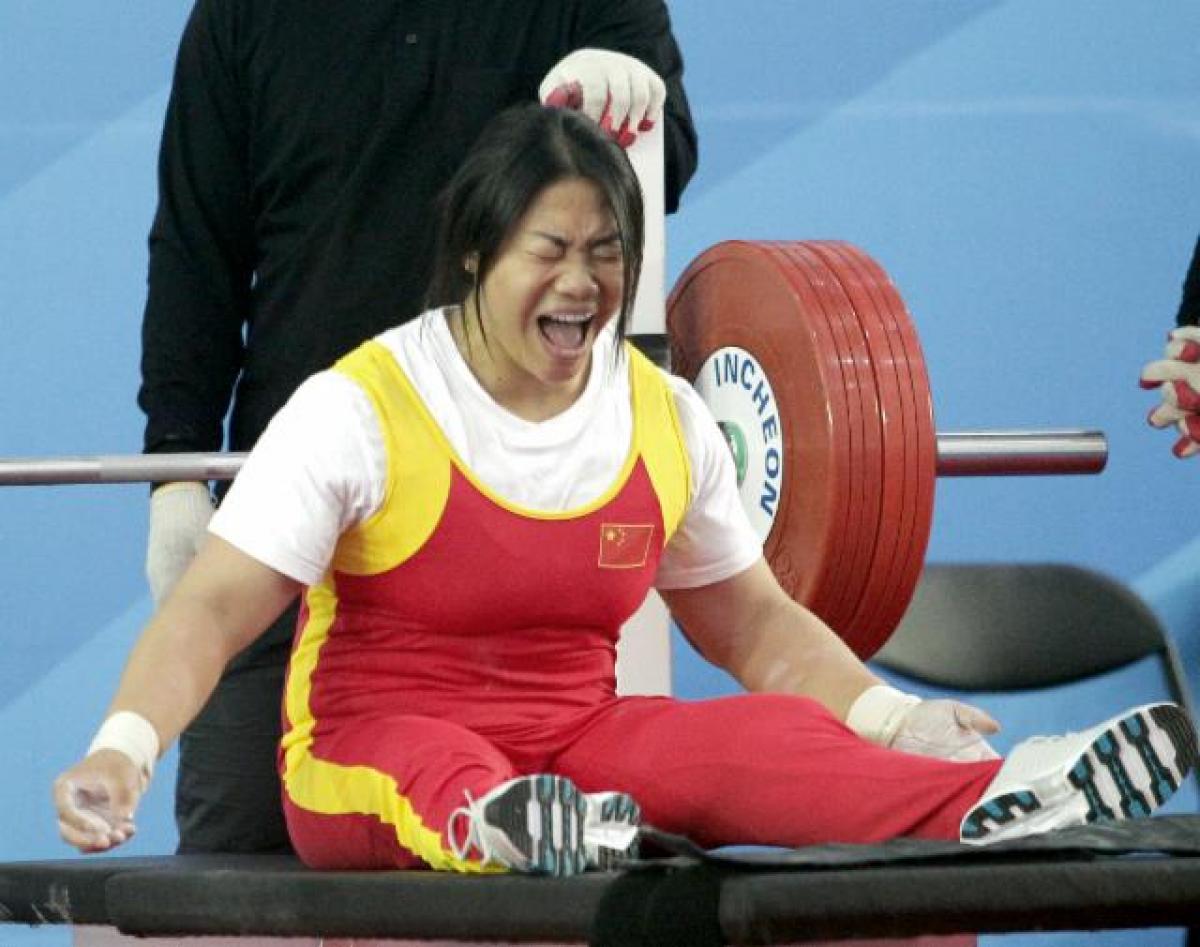 ⒸIncheon 2014
By IPC
"I learned once more that an athlete cannot give up, even in the last second."
It took two attempts, but China's Yujiao Tan finally lifted 138 kg – one kg more than her own world record mark – at a powerlifting event in June.
That was just the confidence boost Tan needed come Sunday 26 July, when the 2015 IPC Powerlifting Asian Open Championships begin in Almaty, Kazakhstan. There, Tan hopes to defend the gold medal she won in 2013 in Kuala Lumpur, Malaysia.
Even more, she hopes to break her own world record in the women's up to 67 kg.
In June, Tan took part in the 9th National Games for the People with Disabilities in Sichuan, China, where she bettered the world record. But for that mark to officially be entered, she must replicate that performance at Almaty 2015.
"I did not feel very confident before the (National Games in China)," Tan said. "I even had a little trouble on my elbow. But I told myself to try my best for gold and maintain the world record (137kg)."
Tan said she had difficulty in her first two attempts but decided to add another kg in her third attempt.
She failed that attempt.
"Many people (began) showing their doubt about my status," Tan said. "But my coach supported me with his encouragement. In the fourth attempt, I asked for 138kg again. After adjusting my breath and mood, I made it."
Tan has seen much international success.
She won silver in the London 2012 Paralympics and lifted a world record at the 2014 World Championships in Dubai, United Arab Emirates.
Still, the 25-year-old picks up something new in the sport.
"I learned once more that an athlete cannot give up, even in the last second," Tan said. "Competitions challenge both the physical power and the mind. With such experience, I will go further."
Around 120 athletes from 50 countries will compete in Almaty 2015. But Tan will not be worried about the other lifters in her weight class. Instead, her own success will determine how close she is to reaching gold at Rio 2016.
"I feel that powerlifting is a fight with oneself," Tan said. "A lifter does not face other athletes directly but the bells. Other athletes will not add to the weight of your bells... Every game is a challenge to oneself. To win yourself is the only way to win over others."
Tan said her introduction to powerlifting was a coincidence. In 2003, she was selected for a short-term training for a competition in the Hunan province of China. To Tan's surprise, she won a gold medal, lifting 35kg at that time.
Her middle school teacher then encouraged her to pursue powerlifting, and when Tan was 14, she made a phone call back to her coach and asked him to teach her real powerlifting.
Tan then persuaded my parents to let her train in the sport.
Now, as a college student, Tan has regular training sessions three to four times per week, each session lasting two hours.
Following Almaty 2015, Tan will partake in the IPC Powerlifting European Open Championships in November in Hungary.
Then Rio 2016.
"By doing this sport, I have felt support and confirmation from others," Tan said. "I have felt honour and obtained rewards. I found my value and the meaning of existence. I have every reason to love the sport."