Teenage Talents: Sam Grewe
US world champion and Paralympic silver medallist has had meteoric rise since 2015 debut.
13 Jun 2017
Imagen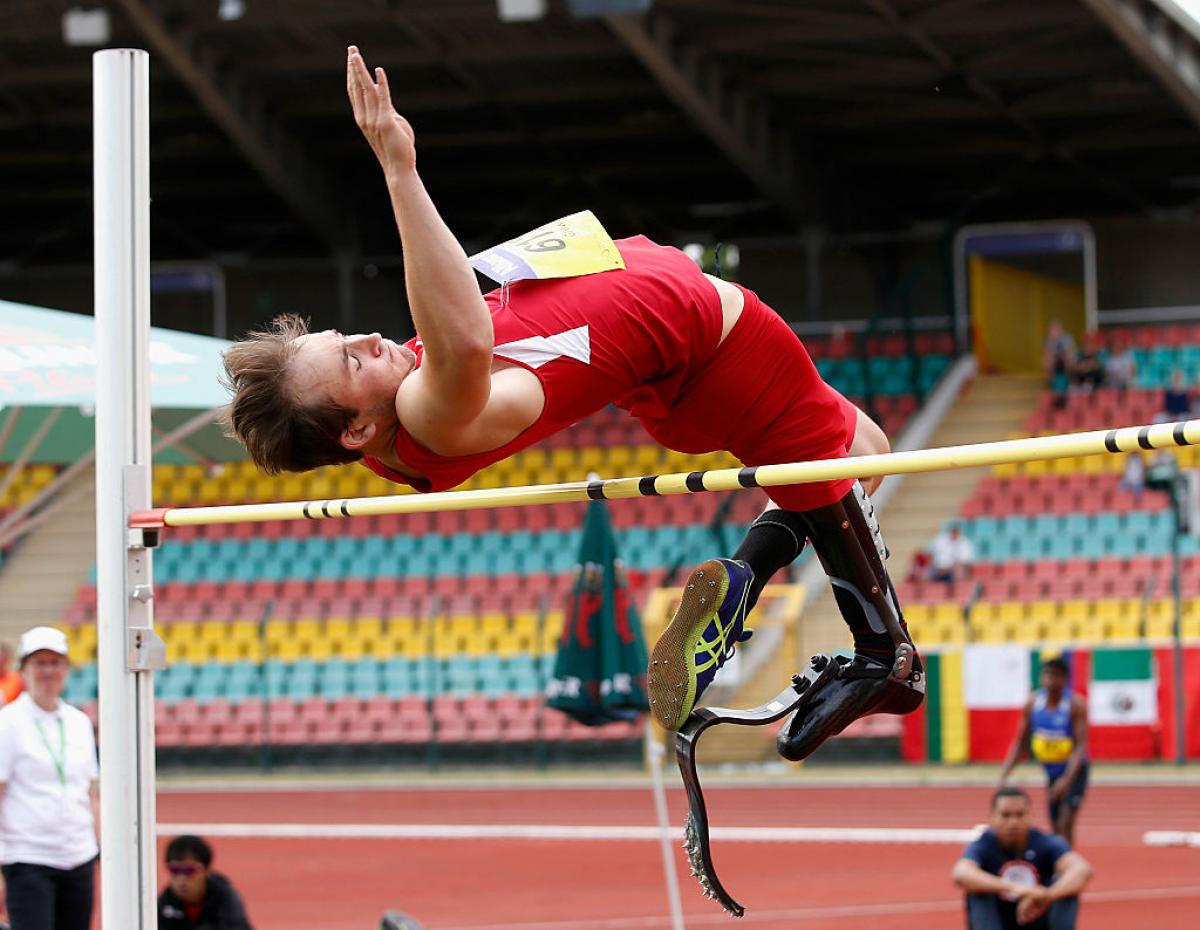 ⒸBoris Streubel - Getty Images
By IPC
"I like proving people wrong - there's a lot of doubt with a one legged high jumper."
When Sam Grewe lined up at the last World Championships in 2015, he was hoping to gain some vital experience. After all, he had only been taking part in the high jump for a year – he didn't have a coach; he wasn't even on the school team.
But everything changed when the US athlete, then just 17, cleared 1.81m and won the T42 world title - adding a phenomenal 20cm to his personal best.
"That's when things really kicked off for sure," explained Grewe.
"I was seeded last and I was by far the youngest. I was going for experience I guess. I ended up winning - which was ridiculous - but it was fun.
"Beforehand I was not really training. I didn't have a coach; I was kind of doing it for fun. I thought maybe I could go to the Parapan American Games, tops."
Back home life continued to change. After being welcomed home by his whole town, Middlebury in Indiana with a police escort back from the airport, Grewe joined the school team, hired a coach – Kyle Mischler - and set his sights on the Rio Paralympic Games.
A lot had already changed in the four years up to that point. In 2011, Grewe was diagnosed with bone cancer in his right leg; the following year his leg was amputated above the knee. Two years of gruelling chemotherapy and rehabilitation followed.
During that time Grewe's local US football team, Notre Dame, took him under their wing, inviting him in to the locker room and on to the field for every game. They even took him to the national championships.
"It was huge – it got me out of bed, regardless of how sick I was, I knew I wanted to go to the games," says Grewe.
"It was my first concrete step back in to athletics as it was a few years since I'd even been on a team. So to give me the feeling of being part of that and cheering them all was huge. It got me to the point where I thought 'This is fun, but I want to go compete myself.' That was the big step."
At the Rio Paralympic Games last year Grewe won silver behind India's Mariyappan Thangavelu.
"I wasn't super happy about that. He jumped higher than me, nothing against him. I was coming off a stress fracture and tendinitis in my leg and I was able to fight through it most of the time, but it wasn't until the last four or five jumps that it really started to flare up. So it wasn't my best scenario, but it's alright, I'll come back this year."
In fact, Grewe has already shown a marked improvement this season. He set a new personal best of 1.93m at a high school meeting in May and has his sights on the world record mark of 1.96m, set by Canadian Arnauld Boldt back in 1980.
"I always looked up to (Boldt) in the early stages of training and decided that I would like to do that some day," adds Grewe, who believes July's World Para Athletics Championships, where he hopes to defend his world title, could be just the place to reach new heights.
"My coach and I, we think I might be able to get it in London because I've been jumping really well lately and I've been just shy of it so I think with a lot of adrenaline and a big crowd I could maybe pull it off."
Of course Grewe, who turned 19-years-old on Saturday (10 June), is looking long-term too, with the Tokyo Games in 2020 a key target.
Another aim of Grewe's is to use his story to inspire others.
"I was dealt a pretty difficult card with cancer at a young age and the amputation, so I guess if other people can see that and know if they are going through something like that, there is always brightness on the other side - I like that.
"Proving people wrong too – there's a lot of doubt with a one legged high jumper."