Three world records conclude shooting World Cup
Two new world records for South Korea and more quota places secured for Rio 2016 on the final day of action in Sydney, Australia.
19 Sep 2015
Imagen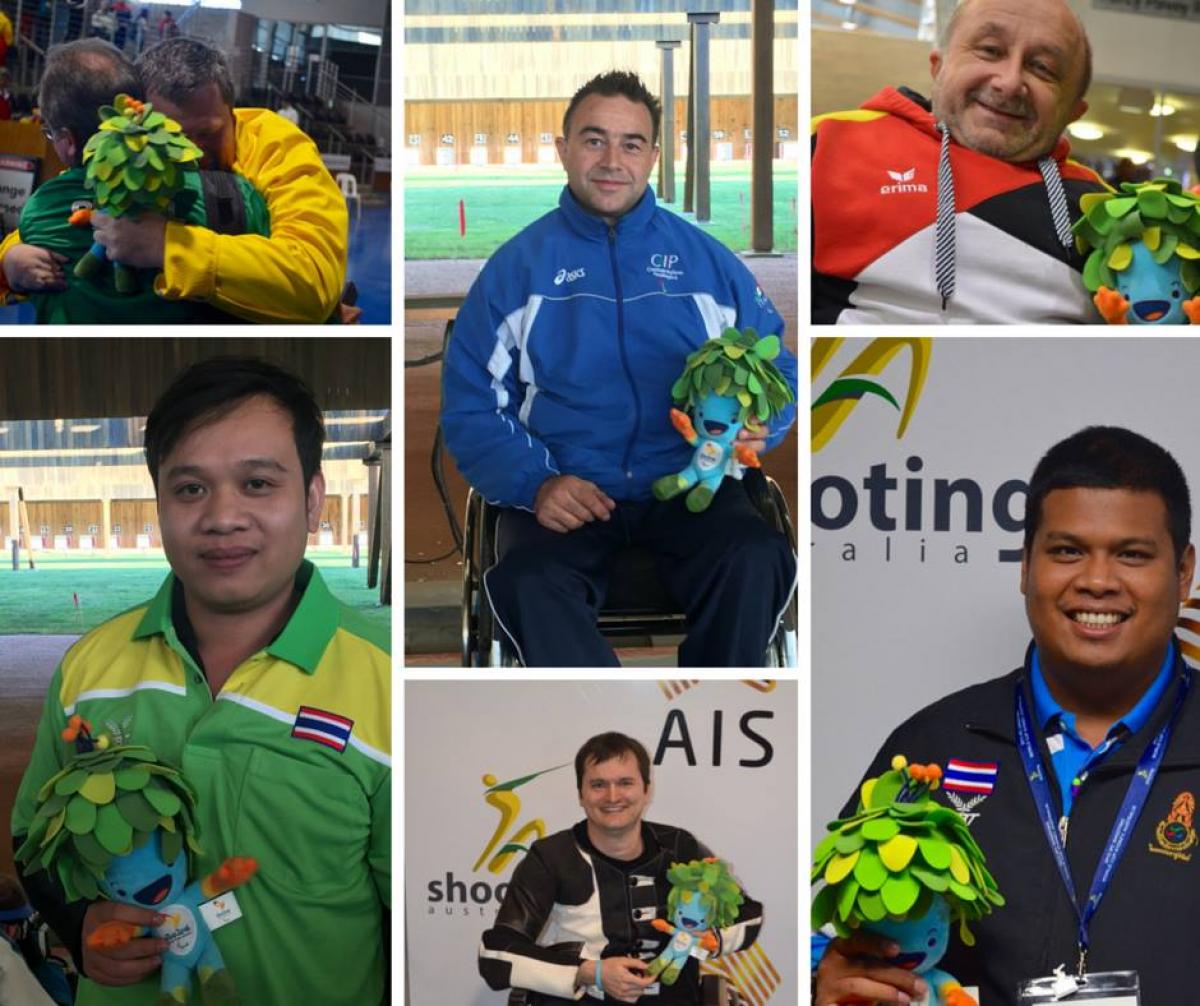 ⒸIPC
By Jake Smith | For the IPC
"The wet weather conditions really suit me. Whenever it's raining I always shoot well."
Three new world records highlighted the final day of competition at the IPC Shooting World Cup in Sydney, Australia, on Saturday (19 September), including two which now belong to South Korea.
South Korea's Chul Park set a new qualification world best of 579 in P1 (men's 10m air pistol SH1), but lost out to China's Chao Yang in the final.
Yang (196.5) came from behind to pinch gold from Park (191.0), whilst Juhee Lee (174.0) rounded out the podium with bronze for South Korea.
"I am very happy to win this event," said Yang. "It is my first individual World Cup gold medal and now I can look forward to Rio."
There was consolation for Park and his compatriots Juhee Lee and Seakyun Park in the team results, helping them to gold and a new world record of 1713 to smash Russia's 10-year-old best.
Brazil put in a spirited effort to win their first medal of the meet with team silver, made up of Geraldo Rosenthal, Watchatos Arrivabene De Freitas Queiroz and Ricardo Costa who combined for a grand total of 1611.
Iranian Mahdi Zamanishurabi and Hong Kong, China's, Yan Wo Wong also secured quota places for P1 at the Rio 2016 Paralympic Games with their performances.
Sareh Javanmardidodmani (386) increased her own P2 (women's 10m air pistol SH1) qualification world record by a remarkable five points, going on to win the gold as part of an Iranian clean sweep.
In an extraordinary display of shooting, Javamardidodmani went head-to-head with teammate Samira Eram in a gold medal shoot-off. With both women on 195.6, Javamardidodmani was triumphant with a 10.3 whilst Eram scored 8.9.
Alieh Mahmoudikordkheli (172.1) completed the podium for the trio to claim their second podium block-out in as many World Cups.
The three won gold, silver and bronze in July in Osijek, Croatia. However there was a role reversal for gold and silver with Javanmardidodmani claiming victory over Eram in a tense and pulsating shoot-off.
"As is the same for anybody that wins a gold medal, I'm just so happy, but the most important thing is that my Iranian team mates get to stand on the podium beside me," said Javanmardidodmani. "It was fantastic to get the same result as Osijek. All three of us will be going to Rio which is so important for the Iranian team."
Somporn Muangsiri collected a ticket to Rio 2016 for Thailand with her sixth-place finish.
The United Arab Emirates' (UAE) Abdulla Sultan Alaryani (206.5) was victorious in R6 (mixed 50m rifle prone SH1), adding to his gold medal from Friday (18 September).
"The wet weather conditions really suit me. Whenever it's raining I always shoot well," Alaryani said.
"Yesterday's gold medal [in R7 (men's 50m rifle three positions SH1)] felt like a war because it takes so long to complete all three cycles, but today was much shorter and I enjoyed it even more" said Alaryani.
The USA's John Joss (203.8) secured a quota place for Rio 2016 with silver whilst China's Yaping Yan (183.8) took bronze. The UAE's Saif Alnuaimi also sealed a coveted place at Rio with his performance.
Alaryani linked up with Saif Alnuaimi and Abdulla Saif Alaryani to win gold for the UAE in the team event with a score of 1841.8.
The South Korean team consisting of Yunri Lee, Youngjip Shim and Jinhwa Jeon (1827.6) finished second. Slovakia picked up bronze thanks to Veronika Vadovicova, Radoslav Malenovsky and Jozef Siroky (1822.5).
Back at the 50m range, China's Hongxiang Yuan (609.5) won gold and in R9 (mixed 50m rifle prone SH2 event).
Chatchai Senachan (603.7) claimed silver for Thailand to add to the country's bronze medal from Friday. Yuan's teammate Youlan Duan (602.5) completed the podium.
The IPC Shooting World Cup in Sydney was the second and penultimate Paralympic qualifier of 2015. The next and final qualifier will take place in Fort Benning, USA, between 3-7 November.
Full results, including the list of Rio 2016 quota places won, are available at IPC Shooting's website.