Throwback Thursday: Panama's Said Gomez
The track and field athlete who won Panama's eight Paralympic medals recalls his performance at Barcelona 1992, which he considers "the best Games in history."
09 Mar 2017
Imagen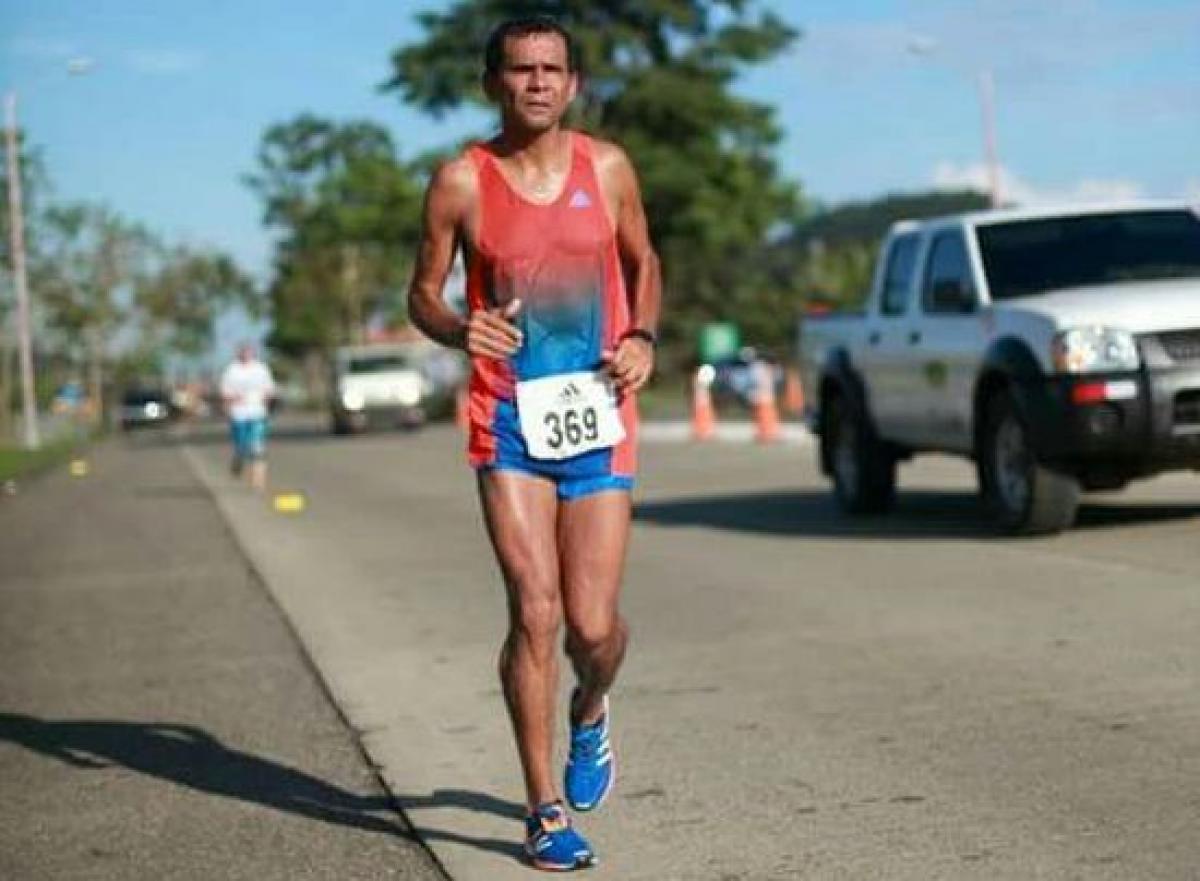 By IPC
"They were the Games that gave the Paralympic Movement the necessary boost."
Said Gomez competed at six Paralympic Games from 1992-2012 but admits he never again experienced what he lived in Barcelona, Spain, where he made his Paralympic debut and won one gold and two silvers.
The Panamanian holds the record for being the only athlete from his country to have ever claimed a Paralympic medal, sealing eight overall including three golds, four silvers and one bronze.
"I competed at six Paralympic Games and consider Barcelona 1992 the best in history," said Gomez. "The Ceremonies, the logistics, how they treated the athletes, the packed stadiums…It was unforgettable."
Panama travelled to Barcelona for their first Paralympic Games with a delegation made up of two visually impaired track and field athletes: Gomez and Ernesto Archer, who was eliminated in the preliminary rounds of both the men's 800m and 1,500m B1.
Gomez rounded off a much more successful Games, winning the men's 5,000m B3 with a time of 15:06.17 ahead of Great Britain's Mark Farnell (15:27.02) and Finland's Jari Gusev (15:36.21).
"Winning gold was a great experience. I was crying so much I could not sing the national anthem on the podium. It was very beautiful and opened me many doors back in Panama." said Gomez.
"I was well-received back home, my family and the Panamanian people were very happy. It is something I will keep in my heart forever and will never forget."
He went on to claim two silvers behind France's Cristophe Carayon in the men's 800m and 1,500m B3.
"They were the Games that gave the Paralympic Movement the necessary boost. The organisation was excellent. Since then, Para sports started to become much more professionalised," he said.
Four years later in Atlanta, USA, Gomez outdid his performance from Barcelona 1992 and took two golds in the men's 1,500m and 5,000m T12. He added a silver and a bronze to his haul at Sydney 2000 and one more silver at Athens 2004.
But, according to Gomez, none of those Paralympic Games could be compared to the first he competed at.
"I never again experienced what I lived in Barcelona," he said.
Editor's note: "Throwback Thursday" is a feature series published on Paralympic.org twice a month, bringing you some of the top Paralympic athletes of the past.