Tokyo 2020: Sport that will change the world
IPC President believes next year's Paralympics will be the best yet in terms of sporting performance
23 Aug 2019
Imagen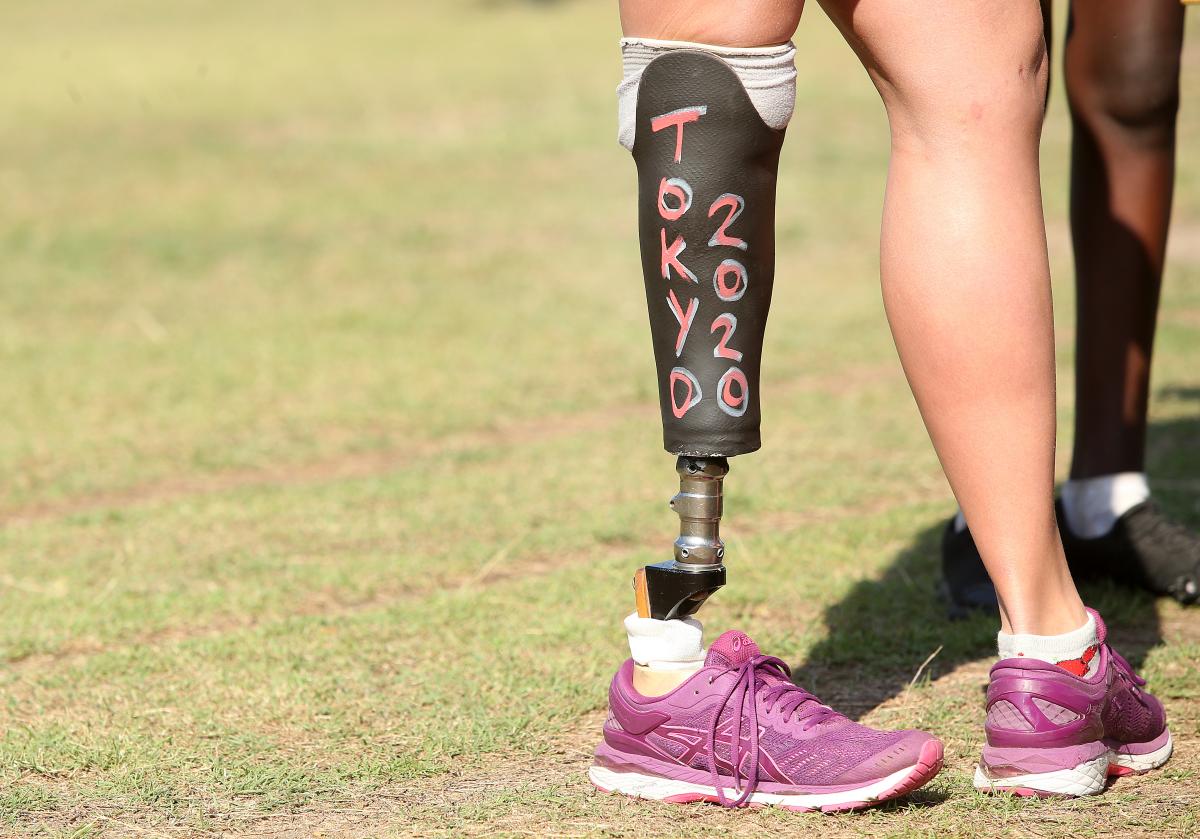 ⒸGetty Images
By IPC
Ahead of the one year to go celebrations this Sunday, International Paralympic Committee (IPC) President Andrew Parsons says he believes the Tokyo 2020 Paralympic Games will be the best yet in terms of athletic sporting performances and will change Japanese society forever.

The Brazilian is confident Tokyo 2020 will build on the achievements of previous Games and may even surpass the successes of London 2012, a Games widely regarded as the best yet.

Parsons said: "With one year to go, I could not be more optimistic about how successful the Tokyo 2020 Paralympic Games will be.

"I am certain the Games will be the best yet in terms of sporting performances and, with record global TV audiences and massive crowds set to watch the Games, Tokyo 2020 will have more impact on transforming society than any previous Paralympics.

"Preparations for the Games are going really well.  All the venues are on schedule, the Paralympic village with its sensational city views is looking absolutely stunning, and I know that when Para athletes arrive next year they will feel at home in Tokyo.

"With such conditions, athletes will be happy and happy athletes perform to the best of their abilities.  I am fully confident we will witness an outstanding showcase of sport next year, sport that will have a transformational impact on how people perceive persons with disabilities around the world."

TV coverage a catalyst for change

Around 4,350 Para athletes from more than 160 countries are set to compete at the Tokyo 2020 Paralympic Games with 540 gold medals up for grabs across 22 sports.  
The Games will benefit from far more broadcast coverage than ever before with 21 disciplines from 19 sports set to be shown live. At Rio 2016 just 12 sports were available to broadcasters and Parsons thinks the vastly improved TV coverage will have a significant impact, not just on global viewing figures, but on the lives of the world's one billion persons with disabilities.

"With more live sport than ever before and more broadcasters around the world screening the Games, Tokyo 2020 will smash all viewing records and exceed the cumulative 4.1 billion people who enjoyed the Rio 2016 Paralympic Games," said Parsons.

"The combination of outstanding sport, stunning venues, billions of global TV viewers and millions of spectators enjoying the sport in venues makes me hugely excited for Tokyo 2020.  But what excites me the most is the impact the Tokyo 2020 Paralympic Games will have on society.  

"Through sport, the Games will act as a catalyst to empower persons with disabilities, influence political leaders to pursue the inclusion agenda and will advance societal change.  I know these changes will happen because if you look around in Japan you can already see the changes taking place."

According to Parsons, the Games have already triggered improvements to Tokyo's transport infrastructure, led to new legislation regarding accessible hotel rooms and put mobility and social inclusion high on the agenda of politicians and commercial organisations in the country.

"The Paralympic Games advance human rights and the Sustainable Development Goals more than any other sport event, they truly are a celebration of human diversity and human potential. For too long persons with disabilities in Japan have not played an active role in society but Tokyo hosting the Paralympic Games is changing this," explained Parsons.

"So much progress has been made in the last six years, progress that probably would not have taken place had Tokyo not won the right to stage the Paralympics. Paralympians are featuring in advertising campaigns, the employment rate of persons with disabilities is increasing and politicians are showing a real hunger to get involved and tackle the issues.

"What is important now is that with one year to go everyone works together to maximise the potential of these Games as they really could be the best ever and change Japan forever," he added.

Life-changing family experience

The IPC President is full of excitement for the Tokyo 2020 Paralympic Games and has praised the Organising Committee for appropriately pricing tickets to attract family audiences.


"I want everyone who comes to the Paralympics to have a life-changing experience.  This is why I am so happy that ticket prices and the sport schedule for the Games have been designed with a family audience in mind," Parsons said.

"The Paralympics is very special and almost unique in the fact that it is one of the few major global sport events that you can afford to attend together with your whole family. 

"In Tokyo, like previous Games, I know the venues will be packed full of whole generations of the same family. The Paralympics are a once in a lifetime opportunity to witness one of the world's biggest sport events with the people you love the most. The sport will be spectacular and the atmosphere outstanding.

"With Paralympic interest and awareness levels much higher than they were with one year to go until London 2012, I am expecting there to be a very strong demand for tickets."

The Tokyo 2020 Paralympic Games will take place between 25 August and 6 September and tickets for the event are now on sale.  

In Japan, they can be purchased here.  International visitors can register for tickets through the official National Paralympic Committees and Authorised Ticket Resellers.