Top European Para triathletes go for titles
The best Para triathletes in the region will get to size each other up ahead of Rio 2016.
26 May 2016
Imagen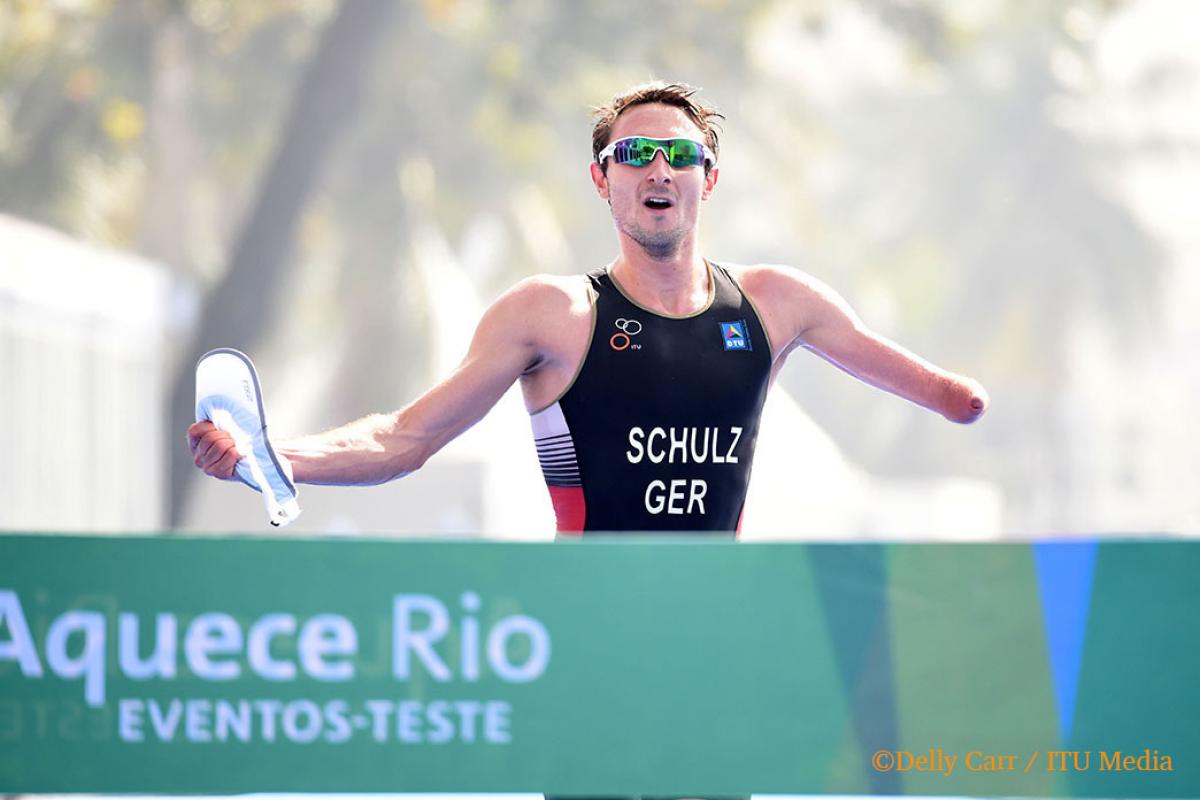 ⒸDelly Carr | ITU Media
By Megan Mindel | For the IPC
The top athletes from across the continent are in Lisbon, Portugal, for the Lisbon European Triathlon Union (ETU) Triathlon European Championships, with Para triathlon competition to being Friday (27 May).
There are several key match-ups and athletes who will be top-contenders for gold in September's Rio 2016 Paralympic Games.
PT1
Great Britain's world No. 3 Phil Hogg is looking for his first win of 2016. The three-time national champion last won a European title in 2013. He will look to dethrone Dutch back-to-back champion Jetze Platt.
Other top contenders to watch for include: Italy's Giovanni Achenza, the Netherlands' Geert Schipper and Great Britain's Joseph Townsend. Hogg and Townsend were named to the British squad in March.
The women's race will feature several 2015 national champions: Spain's two-time champion Eva Maria Moral Pedrero, Britain's Lizzie Tench and Ireland's Fiona McCormack.
PT2
Italy's Michele Ferrarin is the top men's racer, having won the European title in 2012 and 2013, and also holding two world titles (2013, 2015).
He will be challenged by France's world No. 2 Stephane Bahier; Britain's Ryan Taylor and Andrew Lewis; and Germany's Stefan Loesler. Taylor, Loesler and Lewis all have podium finishes in 2016 from World Para Triathlon Events (WPE) in Buffalo City, South Africa; Yokohama, Japan and Penrith, Australia, respectively.
France's Elise Marc, Spain's Rakel Mateo Uriarte and Finland's Liisa Lilja are the podium favourites in the women's race.
Marc is currently ranked No. 4 in the world behind the US trio of Hailey Danisewicz, Melissa Stockwell and Alyssa Seely. Marc is seeking her first European title after owning two French national titles from 2013 and 2015. Uriarte finished third in last year's European Championships. This season, Lilja has two third-place WPE finishes from Buffalo City and Aguilas, Spain.
PT3
The men's race will feature the top-three athletes in the world in Austria's Oliver Dreier, Spain's Alejandro Sanchez Palmero and Daniel Molina.
Dreier is the 2015 world champion and 2014 European champion, while Palmero is the defending 2015 European champion. Molina's top finish for 2016 so far has been second place from the Aguilas WPE.
Two two-time European champions headline the women's side in Dutch world No. 3 Saskia Van Den Ouden and Germany's 2014 world champion Nora Hansel.
PT4
Two-time world champions Martin Schulz of Germany and Yannick Bourseaux of France headline the men's race. Schulz was undefeated in races from June 2013 to September 2015, when Canadian newcomer Stefan Daniel took the gold at the Grand Finale in Chicago, USA.
Schulz and Bourseaux both have wins under their belts from World Para Triathlon Events in Aguilas and Buffalo City.
The women's PT4 race features a trio of top athletes from Great Britain: Lauren Steadman, Faye McClelland and Clare Cunningham. They have won every World Championship since 2009 – Steadman from 2014-2015, McClelland from 2010-2013 and Cunningham from 2009. All three women were named to the team for Rio.
The top contender to stop a Great Britain podium sweep is France's Glwadys Lemoussu.
PT5
Having won the Buffalo City WPE in March, France's Arnaud Grandjean will have to challenge Ukrainian Vasyl Zakrevskyi and Slovenian Alen Kobilica for the European title. Zakrevskyi is a three-time national champion and defending European champion. Kobilica won the national Championship in 2015 and has a gold medal from Aguilas.
Top British women's racers in Alison Patrick and Melissa Reid both have a World Championship titles to their names; Patrick from 2014 and Reid from 2013. They will be challenged by Spain's Susana Rodriguez, who won the World Championships in 2012 and European Championships in 2014.
More information on the 2016 Lisbon ETU Triathlon European Championships can be found on the event website.