Toronto 2015: Moran back to full strength
Venezuelan reigning double Parapan American swimming champion Alberto Vera Moran has put a difficult 2014 behind him and has four gold medals in his sights for August.
08 Feb 2015
Imagen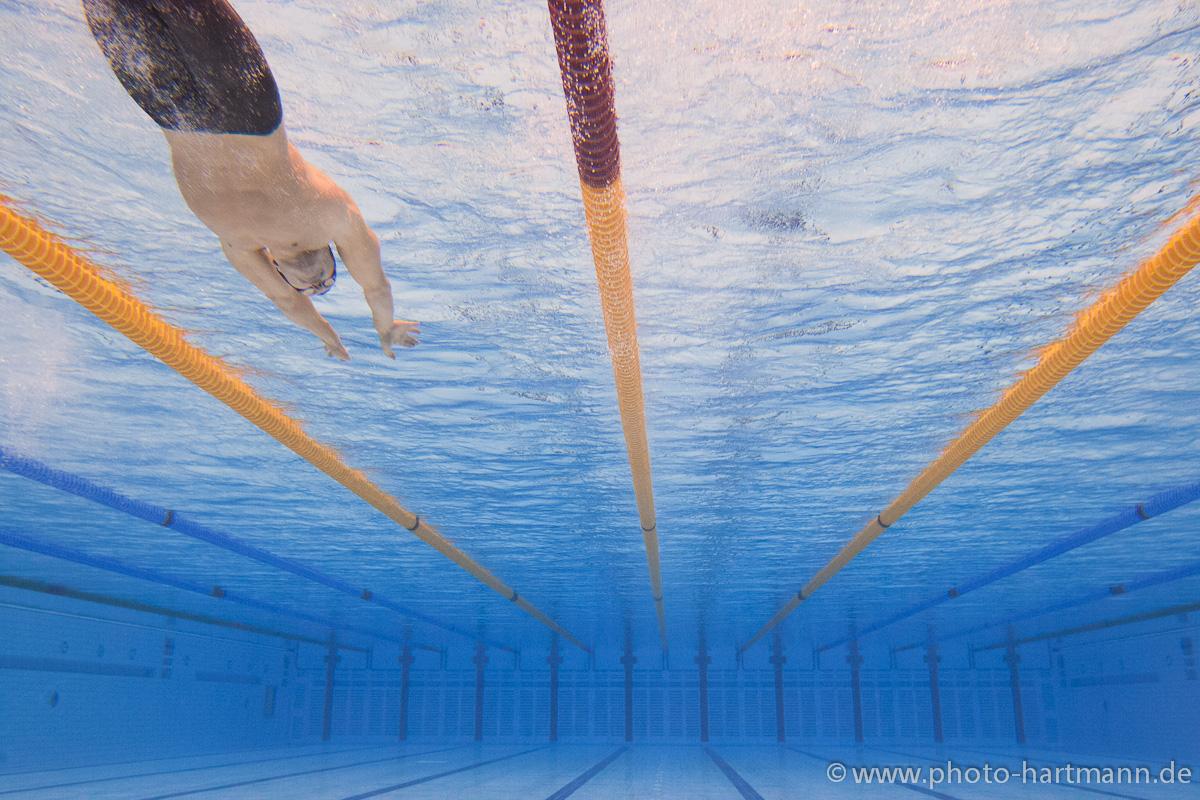 Ⓒwww.photo-hartmann.de
With six months to go until the Toronto 2015 Parapan American Games, Venezuelan champion Alberto Vera Moran is back to full fitness and is determined to climb on top of the podium in Canada between 7-15 August.
Moran, the gold medallist in the 100m breaststroke SB14 and 200m freestyle S14 from Guadalajara 2011, is ready to take to the pool once again for one of the biggest competitions ahead of Rio 2016.
"I am going to participate in four events and I want to win them all," he said. "I am mentally and physically prepared for Toronto 2015. I am committed to do my best."
Moran also spoke candidly about the challenges in his personal life that made 2014 a season to forget.
"Personal issues made me neglect my training during the whole of 2014. Thus, I put on weight and was not as fit as I should have been to participate in top competitions, like at the Santiago 2014 South American Games," he said.
"Anyway, I am much better now. My preparation for Toronto 2015 is the only thing I am thinking about," Moran, who is also a bronze medallist from the 100m backstroke S14 at London 2012, said.
The 24-year-old devotes all his time and energy to swimming and believes that a sweep of gold medals in the 200m freestyle, 100m breaststroke, 100m backstroke and 200m medley is not beyond his reach.
"It is absolutely possible. I have to be focused on my training and do what my coach, Amancio Gutierrez says," Moran commented. "I have been working with him for a long time, he is like a father to me. He knows what I need to become the Parapan American Champion."
In spite of being confident about his undeniable talent, Moran knows it will not be easy. "I cannot mention any of my rivals as my main opponent. They are all great competitors. I will have to be in my best shape to beat them," he said.
He believes that Toronto 2015 is an important step towards Rio 2016, and is therefore focusing on the competition as his immediate goal.
"I think Toronto can be a sort of a springboard to get to Rio 2016 Paralympic Games fully motivated", he said. "First, I have Toronto 2015. Once the Parapan American Games are over, I will start focusing on Rio".
"I know how to exploit my full potential. That is why I am confident towards this year."
The Toronto 2015 Parapan American Games will take place between 7-15 August. Around 1,600 athletes from 28 countries will compete in 15 sports.
Before Toronto 2015, the 2015 IPC Swimming Championships will take place in Glasgow, Great Britain, between 13-19 July.