University Hospital provides volunteer health professionals for Rio 2016 Games
More than 150 professionals have already signed up to support next year's Paralympics.
06 Jul 2015
Imagen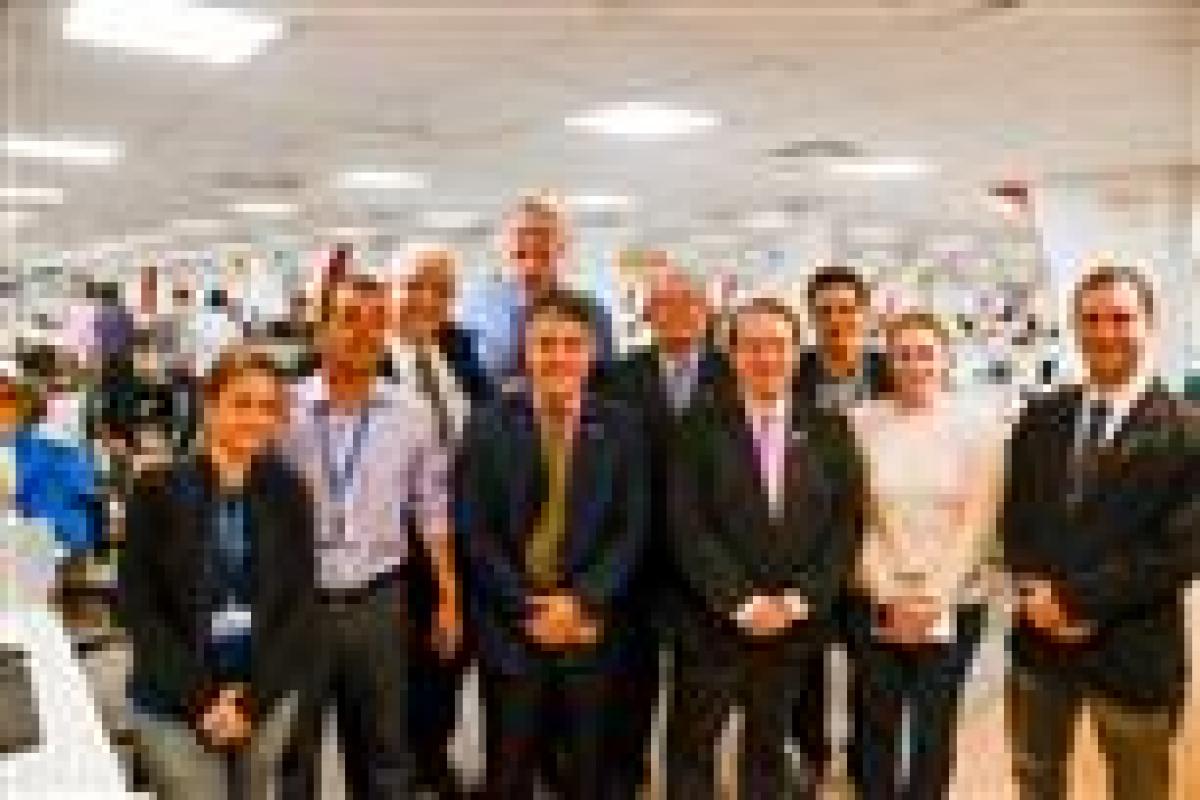 ⒸAlex Ferro, Rio 2016
By Rio 2016
The Rio 2016 Organising Committee and Rio de Janeiro's University Hospital Gaffrée and Guinle (HUGG) have formalised a partnership whereby the hospital will provide health professionals to act as volunteers at the Rio 2016 Olympic and Paralympic Games.
More than 150 professionals have signed up for the HUGG programme, including physicians, nurses and academics, who will go through a training and selection process to become Rio 2016 Volunteers.
First aiders will be recruited from the hospital's undergraduate students and graduates will act as volunteer clinicians at the Games. The volunteers will be based at the competition and training facilities, as well as the clinic in the Olympic Village.
"The culture of volunteerism in Brazil needs this kind of partnership, which provides qualified people, such as the HUGG team, to work in a professional environment, such as the Rio 2016 Organizing Committee," said Fernando Ferry, the Director of HUGG.
"Gaffrée's support will also have engagement value because the hospital doctors themselves will be in charge of spreading the word about the programme among their colleagues. After all, the Games is a unique event, which touches the lives of all who participate," said João Grangeiro, Rio 2016's Chief Medical Officer (CMO), himself a former Olympic athlete who competed in the volleyball tournament at Moscow 1980.
Fábio Mesquita, Director of the Brazilian Ministry of Health's Secretariat for STDs, AIDS and Viral Hepatitis spoke about his agency's aim to use the Olympic and Paralympic Games as a platform to disseminate information on the prevention of these STDs via the distribution of booklets and digital applications.
"If the Brazilian programme to fight AIDS is now a global benchmark, with 730,000 registered patients, much is due to the communication work we do, particularly on preventive measures. To further our work, during the Games we want to contribute to the goal of UNAIDS [the UN's programme to combat HIV] and give out an average of two condoms per day for each athlete taking part," said Mesquita.
In addition to the volunteer doctors, HUGG has also offered the use of its hospital infrastructure if necessary. The Rio 2016 Games will also benefit from consulting services from the National Academy of Medicine thanks to a partnership which was announced in May. Professionals from various specialties will be recruited to work at the clinic in the Olympic Village, providing medical services to delegations from over 200 countries during the 2016 Games.