US fencing trio target Rio 2016 qualification
The Americas Championships will be the last chance for automatic Rio 2016 qualification.
25 May 2016
Imagen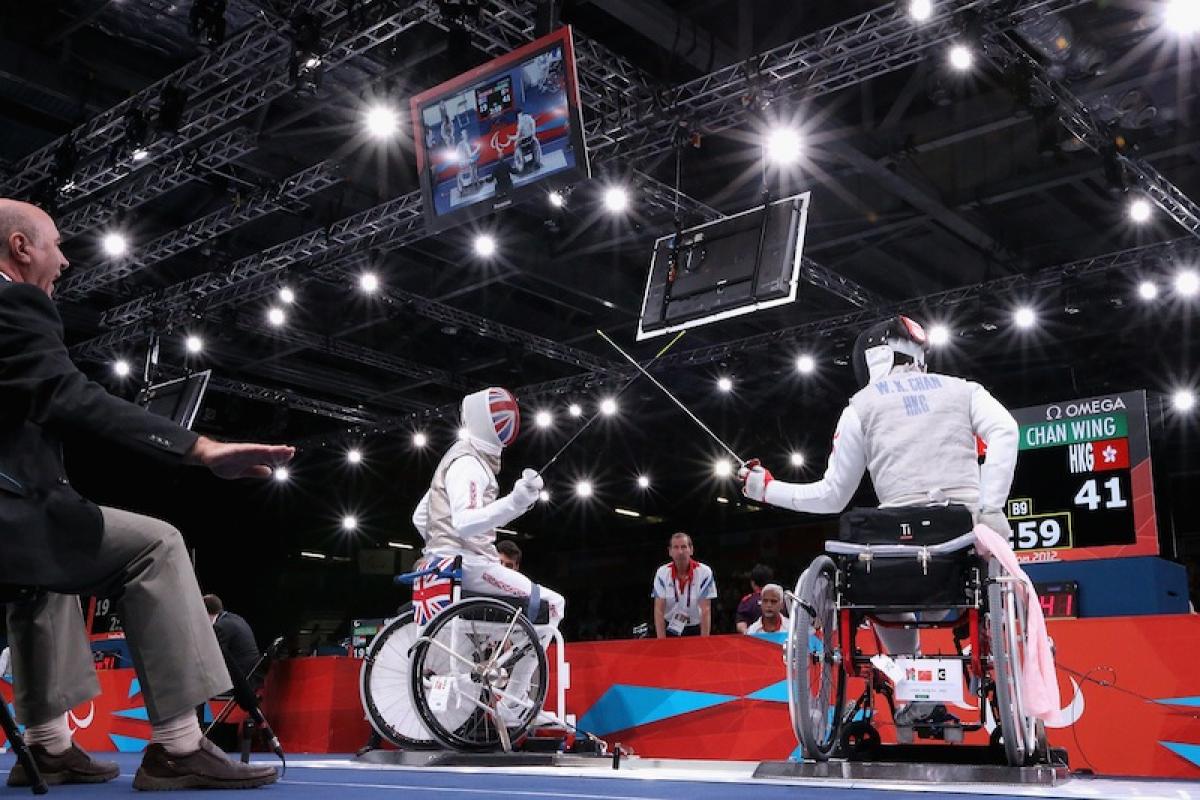 ⒸGetty
By Mike Stuart | For the IPC
For the USA's wheelchair fencers, the International Wheelchair and Amputee Sports Federation (IWAS) Wheelchair Fencing Americas Championships represent the final chance to guarantee qualification for the Rio 2016 Paralympic Games.
Winners of each individual event at the tournament – beginning Thursday (26 May) and running until Saturday (28 May) in Sao Paulo, Brazil – will automatically be awarded a place in Rio 2016. There, the USA will seek to breakthrough and earn their first medal since Athens 2004, when John Rogers took bronze in the men's epee category B. That was the USA's first medal in the sport since the 1964 Paralympic Games.
Here are three US hopefuls who look to qualify for Rio and make history for their country in the sport:
Vikki Espinosa, women's epee and foil, category A
Espinosa took bronze both in the epee and foil events in the 2015 Pan American Wheelchair Championships.
Last year was her first full season competing in the sport after suffering a catastrophic knee injury while playing indoor soccer in 2009. She has only been fencing for two years.
While she is targeting a Paralympic debut, Espinosa is no stranger to Rio.
"I actually grew up in Rio de Janeiro," Espinosa said. "I am fluent in Portuguese and am excited to see some friends who live in Sao Paulo. I am both nervous and excited for this competition.
"I honestly don't know if I will find this competition tougher with Paralympic places to compete for – every competition is tough," Espinosa said.
"It's very hard to train in two weapons at the same time. I've been working for two years for this chance to take gold in foil or epee. I would be so very proud to represent my country at the Paralympic Games in the noble sport of fencing."
Gerard Moreno, men's foil and sabre, category B
Moreno is aiming for his fifth Paralympic appearance in the sport. He is the defending US champion in foil and saber.
"The mood in the team is good," Moreno said. "We have been diligently training and preparing for the competition. It will be intense as the stakes are high with the gold medallist in each event automatically qualifying for the Games.
"It would mean the world to me to be able to represent and compete for the USA at my fifth Paralympic Games."
Lauryn Deluca, women's epee and foil, category A
One of the youngest members expected to represent the USA in the sport, DeLuca, 16, is ranked No. 1 nationally in epee and foil, category A.
At last year's Americas Championships, the USA came away with medals, but none were golds.
DeLuca hopes to change that this week.
"Tournaments are harder when there are Paralympic spots contended for like there are in Sao Paulo," she said. "We all have been training for this for a while though, so our bodies are at their peak. Mentally, you know that everyone is rooting for you so you don't want to let them down.
"I should be saying my goal is to win, but I believe in staying humble and not setting myself up for failure," she added.
"If I did qualify for the Paralympics it would mean a lot of things for me. Right now, I'll go with the answer of, 'It'll show all the people that made rude comments of me when I was little that a girl with a limp did amount to something.'"
Visit the IWAS's website for more information on the Wheelchair Fencing Americas Championships.