US Paralympics marks two-year countdown to Rio 2016 Paralympic Games
The United States Olympic Committee joins the global Paralympic Movement in celebrating the two-year countdown to the Rio 2016 Paralympic Games on Sunday 7 September.
07 Sep 2014
Imagen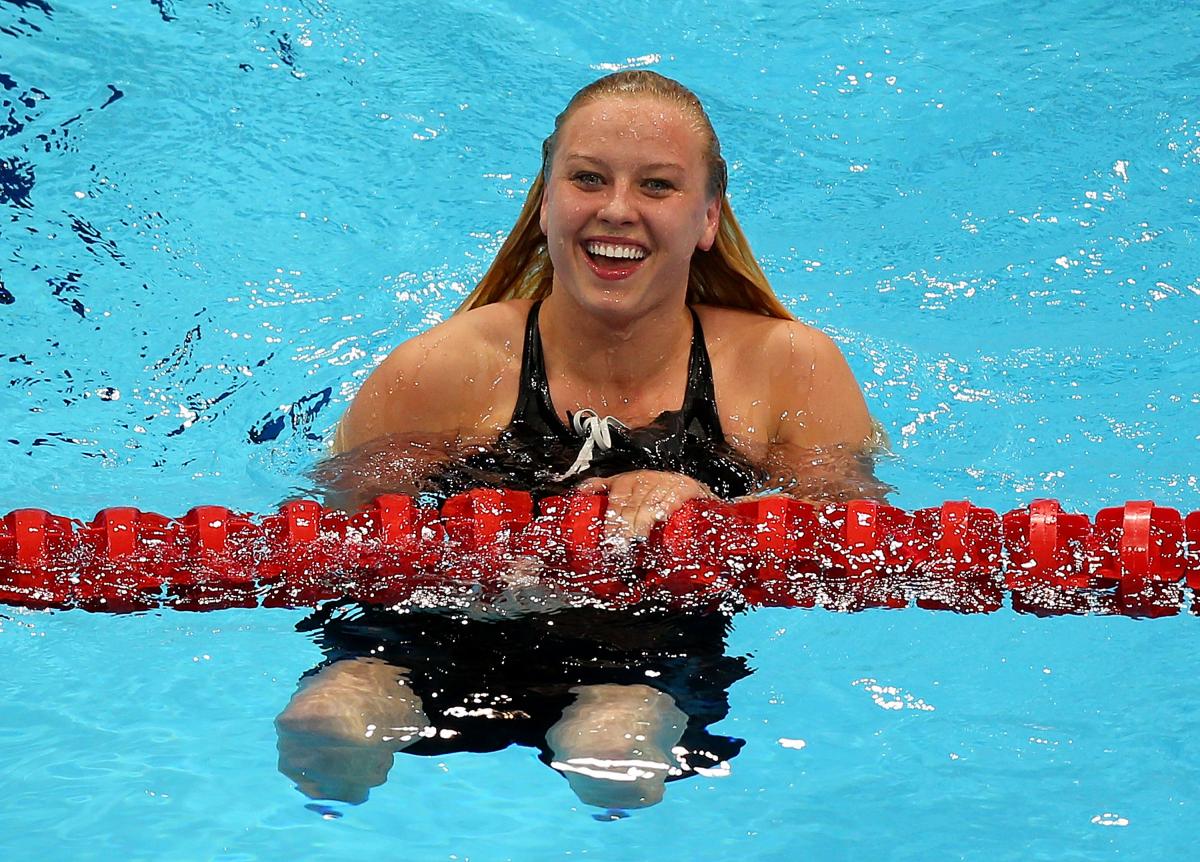 ⒸGetty Images
By USOC
"Rio 2016 is all about getting revenge for us. After being upset in London and recently at world championships, our sole focus for the next two years is to get back on top of the podium and bring gold home."
To commemorate the two-year milestone to the Rio 2016 Paralympic Games, the USOC is sharinga number of its key storylines.
Increased coverage
US media rights holders NBCUniversal and the USOC will build on its unprecedented coverage of the Sochi 2014 Paralympic Winter Games with more coverage of the Games than ever before in 2016. The networks will air 66 hours of coverage of the Rio 2016 Paralympic Games, an increase of 60.5 hours from the coverage of the London 2012 Paralympic Games, while TeamUSA.org and USParalympics.org will provide comprehensive online coverage.
Sports and service
At the London 2012, 20 active duty and veteran athletes competed for the US team. Several of the athletes are making a run for Rio 2016, including retired U.S. Navy Lt. Brad Snyder, a swimmer who won a gold medal on 7 September 2012, the exact one-year anniversary of the improvised explosive device explosion in Afghanistan that cost him his vision.
He returned to international competition in August, winning six gold medals and one bronze medal at the 2014 Pan Pacific Para-Swimming Championships.
Another military athlete in the mix is swimmer turned para-triathlete Melissa Stockwell, retired U.S. Army. Stockwell, who served in Operation Iraqi Freedom, was the first US female solider injured in combat when a roadside bomb hit her Humvee in April 2004, resulting in the amputation of her left leg above the knee.
"The inclusion of para-triathlon into the 2016 Paralympic Games is exciting for all of us within the para-triathlon community," said Stockwell, a three-time para-triathlon world champion who competed in swimming at the 2008 Paralympic Games.
"Not only will it provide more opportunities for elite-level para-triathletes, but it will showcase our sport around the world as we compete among the world's best athletes. As a new and continually growing sport, we hope to have a large contingent of US athletes in Rio to pave the way for the years to come. Go USA."
Jessica Long-evity
While she will only be 24 years old at the 2016 Paralympic Games, Long is looking to make her fourth consecutive Paralympic appearance.
Since her Paralympic debut as a 12 year old at the Athens 2004 Paralympic Games, where she won three gold medals, Long has gone on to become one of the most decorated Paralympic swimmers of all-time with a total of 17 medals.
"It is hard to believe that the next Paralympic Games is just two years from now," said Long.
"Rio is going to come fast but when you're focused on each week of training, time seems to slow down. That's why it's important for me to love what I am doing. I am still swimming because I still love the sport. When you get close to the Paralympics, the intensity and demands of training can get brutal, so you really have to love it. I love swimming and I love swimming for my country."
In 2014, Long continues to make strides. In June she set a world record at the Jimi Flowers Classic, swimming 2:36.50 in the women's 200m butterfly S8. She now holds 10 world records.
Closing the gap
The US women's sitting volleyball team, ranked second in the world, has met top-ranked China in the past two Paralympic Games (2008, 2012) and World Championships (2010, 2014) in the gold-medal matches. Each time, the Chinese, who also won gold in 2004 came away with the title.
However, the US won its first match over China in the 2013 Moscow Cup gold-medal match, and in March 2014, the US defeated China twice in the Denver Sitting Volleyball Challenge.
At the 2014 World ParaVolley Sitting Volleyball World Championships, Team USA held two title match points over China before falling 17-15 in the fifth set.
"The team is ready to take on the challenge and we all want nothing less than the gold," said sitting volleyball captain Heather Erickson, a 2008 and 2012 U.S. Paralympian. "We are going to push each other to become better than we were the day before and keep each other accountable to the team's main goal. We have a group of athletes on this team, and they are all willing to do what it takes to win that gold for Team USA."
Revenge mission
After losing in the semi-finals of both London 2012 and August's IWRF World Championships in Denmark, Rio cannot come soon enough according to wheelchair rugby player Chuck Aoki.
"Rio 2016 is all about getting revenge for us. After being upset in London and recently at world championships, our sole focus for the next two years is to get back on top of the podium and bring gold home. Some people talk about the Road to Rio, I call it the road to redemption. Rio can't get here soon enough."
Gold-ball
After winning the women's goalball world title in Finland in July, Jen Armbruster is excited for what be her seventh Paralympic appearance in the sport.
"Our success at the World Championships was very exciting as we have two years to get even more experience for our younger players. We were disappointed in our [eighth place] finish in London and now we have a chance to get back to the podium in the Paralympics.
"We will have a mix of veterans and newer players, which is exciting as Rio is probably the last Games for about half of the team who has been together since 2000."
Magnificent McFadden
"I am so excited about Rio, I can hardly wait," said four-time Paralympian Tatyana McFadden, who has three gold, four silver and three bronze medals in track and field as well as a silver in cross-country skiing. "It's such an iconic city, and I am looking forward to competing there, as well as cheering on my teammates. Although it's still two years out, it will be here before we know it. It's exciting to see the Paralympic Movement growing, and there's no doubt that come 2016 all eyes will be on Rio."
Related Images