US swimmers to vie for selection at Paralympic trials
Brad Snyder and Jessica Long amongst those hoping to impress in Charlotte, North Carolina between 30 June – 2 July.
30 Jun 2016
Imagen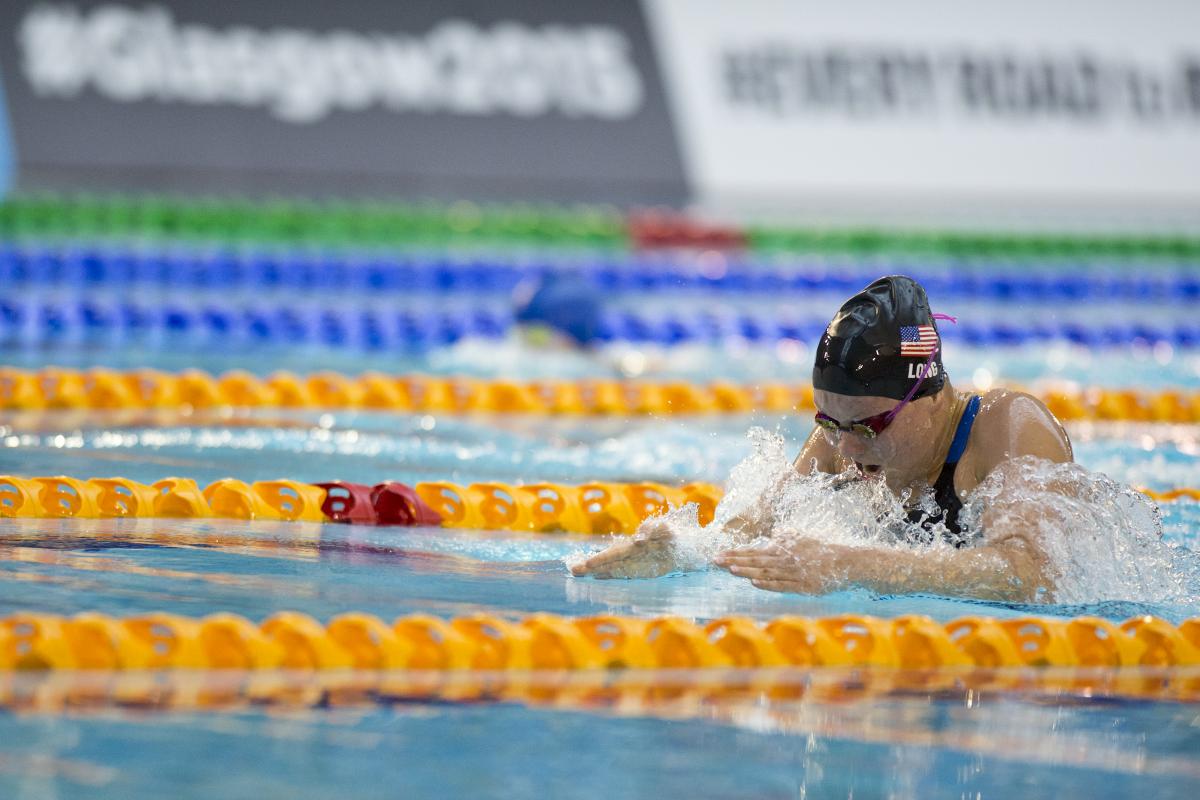 ⒸLuc Percival Photography. All rights reserved.
By US Paralympics
US Paralympic history will be made in Charlotte, North Carolina from 30 June – 2 July as over 400 athletes journey to the Tar Heel state for the 2016 US Paralympic Team Trials – Swimming and Track & Field.
The Mecklenburg County Aquatic Centre (MCAC) will play host to the action for the swimming portion of the trials with the world-class facility being no stranger to hosting high-calibre meets. The MCAC hosted a stop on the Arena Pro Swim Series this past May and is home to multiple elite swimmers. Not only will the city of Charlotte set the stage for a historic US Paralympic Trials, but the city will have the potential to see national and world records fall over the three-day span.
Below are some of the marquee events to watch. All preliminary events will have mixed classes, seeded fastest to slowest, and finals will be separated by class and seeded by preliminary results.
Thursday, 30 June
Women's 400m freestyle
The third event of the trials will feature the likes of 17-time Paralympic medallist Jessica Long, 2012 Paralympian Rebecca Meyers, 2012 Paralympian McKenzie Coan, 2016 National A Team member Hannah Aspden and 2016 Emerging Team member Serafina King. All five are the top-ranked swimmers in their respective classes.
Others to watch: Brickelle Bro, Cortney Jordan, Mallory Weggemann.
Women's 100m breaststroke
The top three preliminary times in the women's 100m breaststroke will feature three women from the same classification, a promising sign for early intensity on day one. Colleen Young, Meyers and Martha Ruether will be clashing for the top spot in the finals, with Young and Meyers coming into the meet only two seconds apart in qualifying times. While that is a significant amount of time in the sport of swimming, anything can happen at trials.
Others to watch: Elizabeth Marks, Letticia Martinez, Reilly Boyt, Noga Nir-Kistler, Haley Beranbaum.
Men's 100m breaststroke
US record-holder Tharon Drake looks to put a stamp on one of his top events, with hopes of making his first US Paralympic team. Drake will come across tough competition in the prelims with 2012 Paralympian Dalton Herendeen in the mix. The two are separated by a mere .01 seconds in their qualification times.
Others to watch: Rudy Garcia-Tolson, Evan Austin, Lucas McCrory.
Friday, 1 July
Men's 100m butterfly
London 2012 Paralympian and University of Southern California product Ian Silverman will be looking to make his second US Paralympic Team. Silverman won gold in London in the 400m freestyle, while finishing sixth in 50m freestyle, seventh in 200m individual medley and 100m freestyle, and eighth in the 100m butterfly. Silverman, the owner of four world records, was classified out of the S10 in 2015, but was reclassified in June 2016.
Others to watch: Brad Snyder, Garcia-Tolson
Women's 50m freestyle
A traditionally popular event, the 50m freestyle always bodes well for phenomenal races. Meyers, Ruether and Young enter the meet separated by .25 seconds, with Meyers and Ruether only .01 second apart. With all three in the same class, fans in attendance will be treated to seeing lightning strike twice.
Others to watch: Michelle Konkoly, Caitlin Currie, Aspden, Natalie Sims, Coan, Alyssa Gialamas.
Men's 50m freestyle
The men's 50m freestyle promises to mimic the intensity of the women's. Silverman enters as the top seed with Raleigh native Tucker Dupree only .38 behind. With the two being in different classes they will not meet in the finals, but there may be no water left in the pool after the battle. Three-time Paralympic medallist, including a gold medal in the 100m freestyle in 2012, and Navy veteran Snyder hopes to impose his will on the event where he finished second in London.
Others to watch: Jamie Sclater, Austin, Garcia-Tolson, Zachary Shattuck.
Saturday, 2 July
Women's 100m freestyle
The S8 class will feature tough competition as Long, Weggemann and Bro make up the top three of the class. Long has owned the event at the Paralympic Games, winning gold in Athens, Beijing and London. The 12-time gold medallist will look to get closer to a world record in one of the few freestyle events where she does not own it.
Others to watch: Meyers, Ruether, Konkoly, Coan, Bro, Jordan, Martinez, Nir-Kistler, Gialamas
Men's 100m freestyle
Regardless of class, the men's 100m freestyle is crowded at the top when it comes to fast times. Dupree, Silverman and Snyder will provide fireworks being less than a second away from each other. Austin leads an S8 class that will also produce some lightning with Garcia-Tolson and Ryan Duelmer lurking. Two-time Paralympian Roy Perkins, Jr. hopes to continue owning the event that earned him a silver medal in the S5 class at the London Games.
Others to watch: McCrory, Shattuck, Joseph Peppersack.
Women's 100m backstroke
The penultimate event will feature a tight race in the women's 100m backstroke S9. Aspden and Elizabeth Smith are within .25 seconds of each other, proving that it is anyone's race. The S8 class also looks to impress with Long, Ahalya Lettenberg, Marks and Weggemann all looking to compete for the top spot.
The full schedule for the 2016 US Paralympic Team Trials is available at the US Paralympics website.
The 2016 US Paralympic Team Trials – Swimming and Track & Field are hosted by Partners for Parks. Thanks to support from The Coca-Cola Company, BP, and Deloitte, the multi-sport trials feature more than 400 athletes who are competing for a chance to qualify for the Rio 2016 Paralympic Games. All events are free and open to the public.