USA sitting volleyball star Lora Webster will compete while pregnant
'Physically I don't feel any different when I'm playing, and this baby's just along for the ride'
27 Aug 2021
Imagen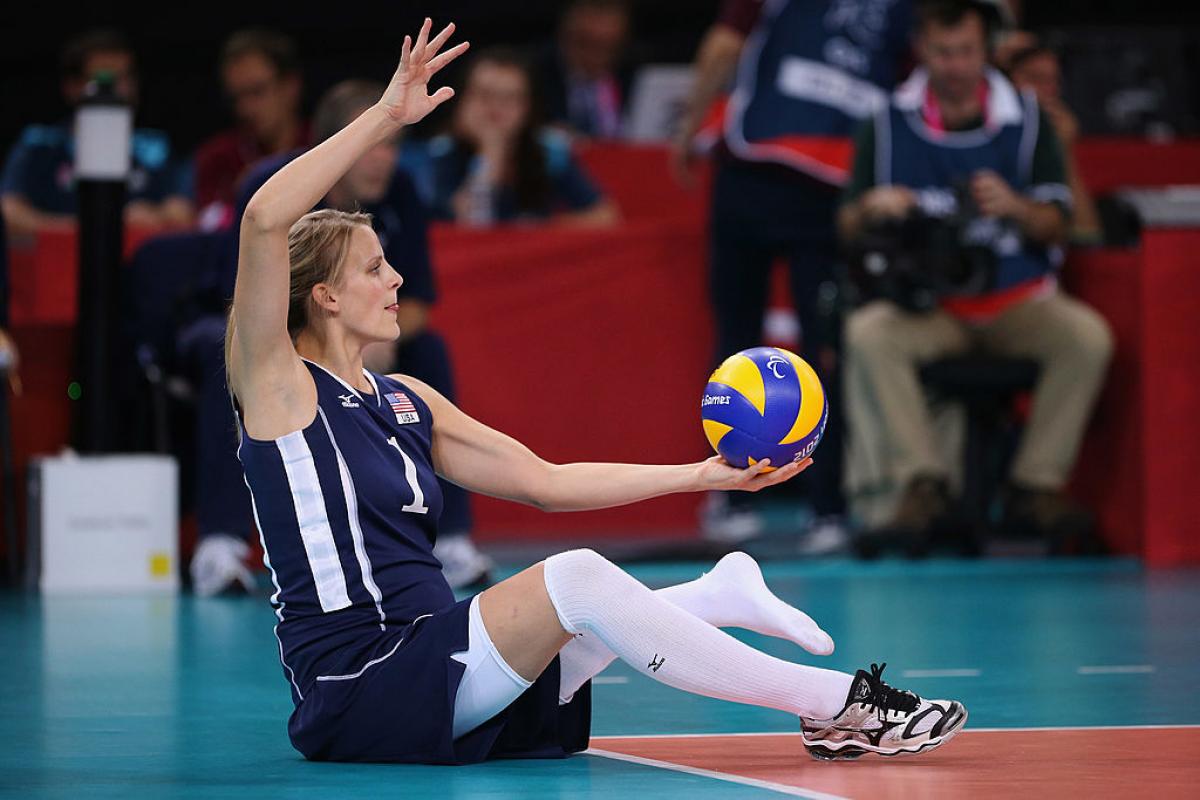 Ⓒ Dan Kitwood/Getty Images
By OIS
Sitting volleyball player Lora Webster is competing at the Tokyo2020 Paralympic Games while pregnant with her third child.
"Physically I don't feel any different when I'm playing, and this baby's just along for the ride," the USA athlete said.
It is not the first time that Webster has played while expecting. She was carrying second child Colton at London 2012. Then she kept her condition a secret from her teammates.
"I know how to compete pregnant. My body knows what to do I know how to make sure that I'm protecting (the) baby," Webster said.
"But as far as competition goes the goal is still the same and my effort and my dedication to getting that job done is still the same. This is just a circumstance of it."
Now 35, Webster was part of the USA team that won silver in London, another at Beijing 2008, and bronze at Athens 2004. The squad arrives in Tokyo as champions.
Webster took a break from competing while expecting her first child and  wants others to know just what is possible.
"People need to know that as long as you're healthy, and I'm not trying to give medical advice by any stretch, it is possible to remain active and a pregnancy doesn't have to derail your goals.
"You can manage both if that's what you're capable of doing. Not everybody is, and with my first pregnancy, I had to stop playing because we had a lot of scares and the risk just wasn't worth it.
"That was a really hard choice for me to give up that dream, to fulfil the other one. So I know that I'm very fortunate to be able to have both right now, and that's not something I take for granted."
USA take on Rwanda on Saturday (August 28) in the women's preliminaries.