Verena Schott leaves mark as World Series wraps up
German swimmers give local fans a lot to celebrate in Berlin
10 Jun 2019
Imagen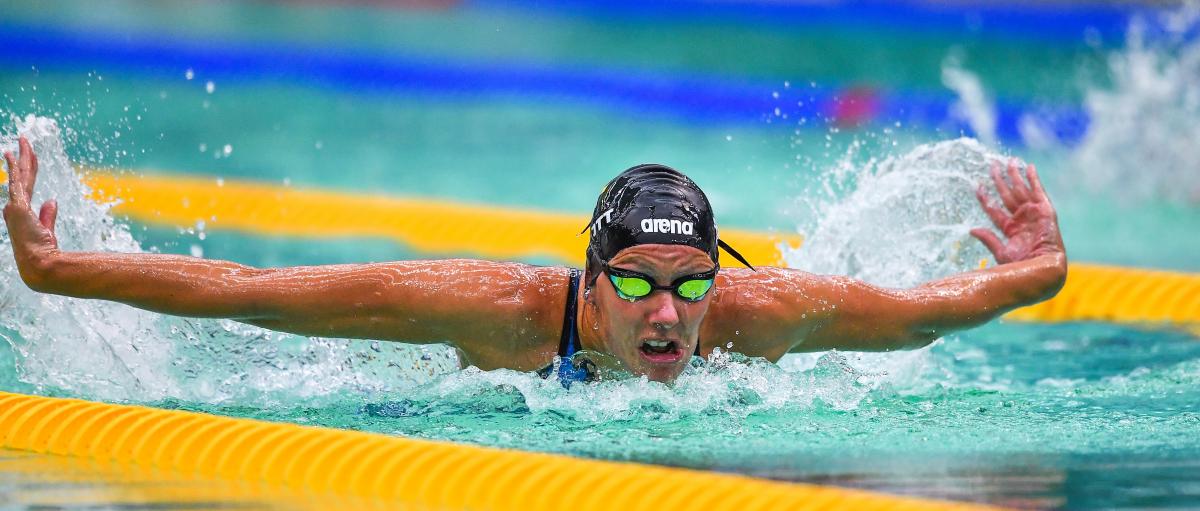 ⒸSeb Daly/Sportsfile
By Amp Media | For World Para Swimming
Verena Schott of Germany won gold in the women's 200m individual medley to briefly halt the Alice Tai juggernaut on the final day of the World Para Swimming 2019 World Series in Berlin.
Schott had been beaten into fourth as the British sensation won the 100m backstroke in the first medal event of the day. Undeterred, she jumped straight back in the pool to reverse the result against an opponent who is ten years her junior.
"It was amazing, as five minutes earlier I was swimming the backstroke," Schott said. "But then I saw my kids and I wanted to swim faster and faster. I touched the wall and saw the time, and the boys, and that was so incredible for me."
Schott described the earlier races against the 20-year-old Tai as "difficult" but said she had been determined to leave her mark on the Berlin World Series in the individual medley.
"The medley is mine and I told her that, too. I said, 'You can have all the others, but the medley is mine."
Tai finished fifth in the IM but somehow found the energy to return to the water for the 50m butterfly, which she won in a new world record time for her S8 class.
"I think I was doing better on day one when I was little less fatigued," she said. "But it was just about finishing the first race and jumping in swim-down and praying for the best."
In the same race, local favourite Elena Krawzow also set a world record for her S12 class to show she had recovered from a head-on collision with another swimmer in training which had forced her to withdraw from racing on day two.
"I'm very surprised because 50m butterfly is not my favourite, so I'm very surprised that I swam a world record," Schott said. "In fact I hate butterfly. I only swim it because it is good for my training - and because my coach told me to."
Tai completed an incredible event with seven new world records to her name as the SSE lived up to its reputation as one of the fastest competition pools in the world.
Competition manager Matthias Ulm said the pool had been specifically designed to be fast. "We also have really hard water in Berlin and that gives a really good grip for the swimmers," he said.
In the men's butterfly on Sunday evening, 16-year-old Bavarian Josia Topf completed his own remarkable competition with the gold medal and his first world record. Topf has been demolishing German national records over the past two years of competing at the Berlin meet, but his win in the men's 50m butterfly suggests he is ready to step up to the big stage.
"I'm very happy because my trainer said last year, 'Oh, Josia, maybe you can swim a world record in two years' and I did it this year," he said.
"I hope next year can be a good one (but) I swim first for my health. It's very good to go to training because I can't play football or tennis or basketball, so I swim, and I love it."