Veronika Vadovicova: My best moments of Rio 2016
As one of the most success shooters of the Paralympics, the two time gold medallist's favorite Rio memories are hardly surprise.
13 Jan 2017
Imagen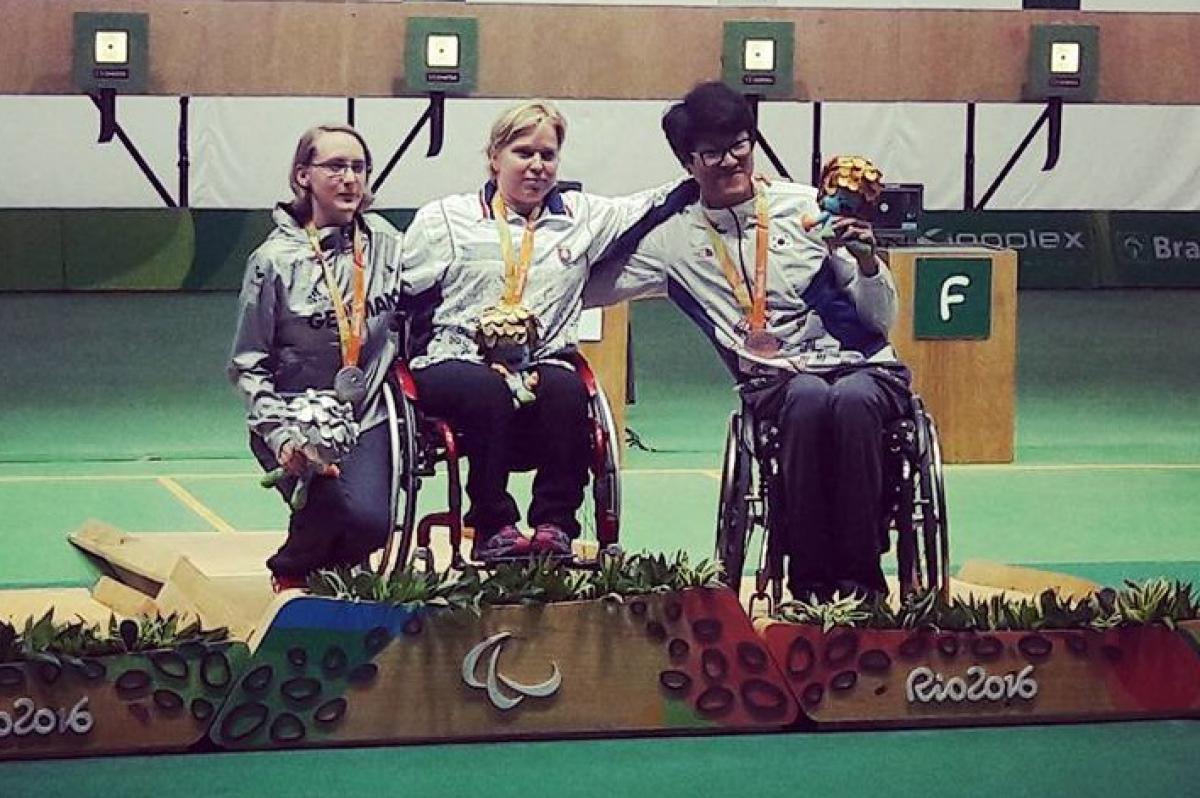 ⒸIPC
By Rebecca Schaefer | For the IPC
For Veronika Vadovicova the Rio 2016 Paralympic Games could not have turned out any better. Together with her fiercest opponent, China's Cuiping Zhang, who like Vadovicova took home two golds and one silver, the Slovak rifle shooter became the most successful athlete on the shooting range.
"I have no regrets and I am 110 percent happy with how things worked out for me at the Games," Vadovicova said. "To mentally and physically prepare and train for four different disciplines is difficult and I could not expect to win in all of them."
Moreover, the 33-year-old added, "the competition at the Paralympic Games was really intense. There were a lot of excellent shooters who all had the potential to win."
But the Slovak got the upper hand, triumphing in two riveting finals in the R2 (women's 10m air rifle standing SH1) and R3 (mixed 10m air rifle prone SH1) and only being forced into the silver position by Zhang in the R8 (women's 50m rifle 3 positions SH1).
Consequently, Vadovicova's favorite Rio memories also involve those highly emotional, adrenalin-filled moments right after firing the final shot.
That winning feeling
"It is not easy to put my feelings immediately after the victories into words. They were very quick and intense. Apart from or as part of the joy, I also remember that I felt very exhausted and tired after each victory. It just felt like big weight had been lifted off of my shoulders. But I certainly also remember a feeling of intense happiness that those years of hard training had not been in vain."
The return home
"Interestingly, my feelings after returning home from the Paralympic Games were, in a way, even more intense. Finally I could fully enjoy my wins and all the joy they brought together with my team and my circle of closest friends and family."
Times away from the range
"I also want to point out how much I personally enjoyed the Paralympic Games as such and Rio as their host city, particularly after some of the not so flattering media reports beforehand. I found Rio to be a very interesting city and I felt it was well prepared and a good host to the first Paralympic Games on South American soil. I was further particularly impressed by the mentality of the people. I experienced a lot of willingness to help and I really liked that in the Paralympic village there were no barriers. After our competitions had finished, I was able to attend some of the other sporting events and thus I really felt like I was part of the Paralympic family. I am also glad that I managed to get to the Christ the Redeemer statue, to Sugarloaf Mountain, and to see a little bit of Rio's hinterland. For me, those were great experiences as well that really touched my heart."
The 2017 World Shooting Para Sport season gets underway in Al Ain, United Arab Emirates, with a World Cup on 19 February.