'Wassai' chosen as title of Tokyo 2020 NIPPON Festival
'Participation, Interaction and Dialogue' programme aims to embody the concepts of traditional Japanese festivals.
25 Feb 2020
Imagen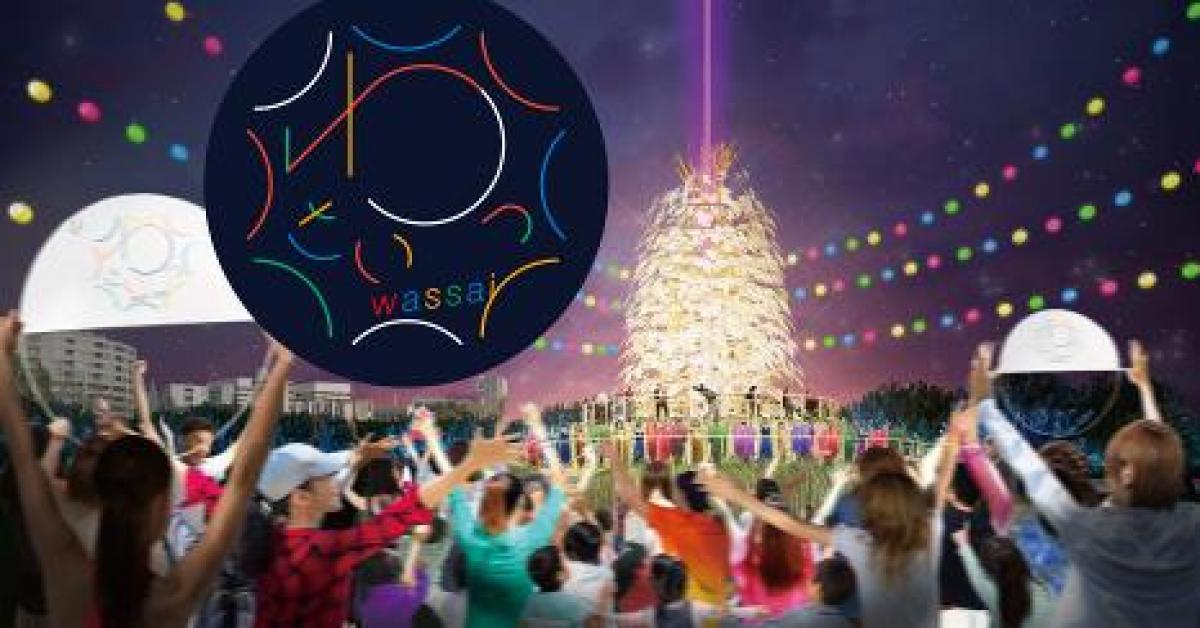 By Tokyo 2020
The Tokyo 2020 Organising Committee of the Paralympic and Olympic Games on Tuesday (25 February) announced that its NIPPON Festival 'Participation, Interaction, and Dialogue' programme will be presented under the title of 'Wassai', a traditional Japanese festival chant.
Wassai is a coined word that combines the two Japanese words "wa" and "sai". "Wa" can actually be depicted in writing with several different characters, each with a different meaning, including 話 ("talk"), 輪 ("circle"), 環 ("unity") and 和 ("peace"). "Sai" means festival in Japanese.
Just as the Tokyo 2020 Games will provide athletes from around the world with an opportunity to interact with each other, this festival will provide children from Japan and around the world the chance to encounter each other in a traditional Japanese festival atmosphere.
Tokyo 2020 hopes the festival will be a place for the meeting of hearts and minds, allowing friendships among people from different backgrounds to be made in Tokyo and fostering a sense of what the Japanese call "wa" (harmony).
'Wassai' Programme Details
Date: 18 - 19 July, 2020
Starting time: 17:00
Venue: Shinjuku Gyoen Landscape Garden, Tokyo
Further information on the Wassai programme, including team members featuring in its dance and music events, the programme content and registration details, will be announced in April.
Creators' participation in 'Wassai'
Programme director Komei Sugano and many renowned musicians and dancers will take part in the festival.
Students of Tokyo University of the Arts will assist with the design and production of artwork that will feature at the event site, supervised by Katsuhiko Hibino, Dean of the Faculty of Fine Arts and Professor at the Intermedia Art Department, Tokyo University of the Arts. Wassai will be a place for interaction and dialogue that will allow a memorable "wa" (circle) to be created.