Week of fierce competition looms at Alpine Worlds
The stage is set for the most competitive IPC Alpine Skiing World Championships yet, as the first races begin in La Molina on Wednesday 20 February.
18 Feb 2013
Imagen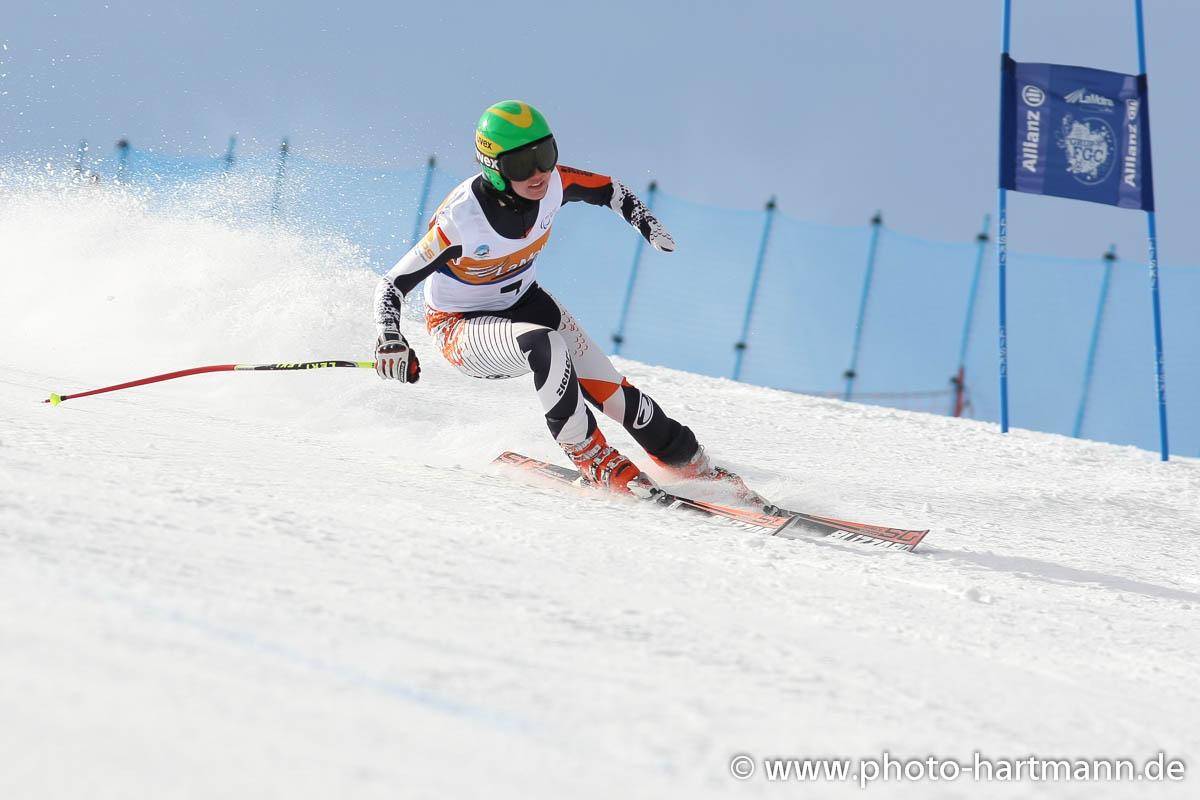 ⒸMarcus Hartmann
By IPC
"For me this is the most important competition of the season, because it's the World Championship. It's most important for me to have one gold medal,"
Almost 120 athletes from 29 nations have begun downhill training in La Molina, Spain, ahead of the 2013 IPC Alpine Skiing World Championships - the biggest competition before the Sochi 2014 Paralympic Winter Games.
The event, which runs from 19 Feb to 27 February, will be a key indicator of form with just over one year to go until the Games.
The event will open at 18:00 CET at the Sports Centre of Alp, a small village near La Molina, where IPC President, Sir Philip Craven, will give an opening address and the music group Brodas Bros will perform.
Starting with the downhill on Wednesday (20 February) speed queen Alana Nichols of the USA will hope to retain her title in the women's sitting category. Her top rival will be Austria's Claudia Loesch, whilst Germany's Anna Schaffelhuber will be the one to beat in the technical events.
Nichols, who competed in the USA wheelchair basketball team in London, feels that she has been playing catch-up against some of her rivals.
"After London I took some time off," she said. "I knew that coming back into the winter season and preparing for ski-racing, I was going to be a little bit behind, but I feel that I'm pretty well caught-up now and feeling good about how I'm racing."
The competition will continue with the super-G on Thursday (21 February) which will likely see arch-rivals Andrea Rothfuss of Germany and Marie Bochet of France battle it out for first place.
"I want to get good results," said Bochet. "Because Sochi is only one year away and I want to arrive there in good condition."
"Andrea Rothfuss is my toughest competitor - she has the same technical abilities as me."
Italy's Melania Corradini and Bochet's teammate Solene Jambaque, the defending world champion, are also top contenders for the podium.
The men's slalom standing will be the race to watch out for on Saturday (23 February) and Monday (25 February) as defending world champion Vincent Gauthier-Manuel of France battles it out with Russia's Alexandr Alyabyev, Australia's Mitch Gourley, Austria's Matthias Lanzinger and New Zealand's Adam Hall. Expect them to finish within fractions of a second of each other.
"For me this is the most important competition of the season, because it's the World Championship. It's most important for me to have one gold medal," said Gauthier-Manuel.
"I'm really close to Mitch Gourley on giant slalom. On slalom this is maybe Alexey Bugaev and super combined it's maybe Matthias Lanzinger," he explained. "And for downhill there are a lot of people."
Another close competition will likely be in the men's slalom sitting category, where Japan's Takeshi Suzuki will hope to hold his ground ahead of German and Austrian skiers.
Slovakia's Jakub Krako will look to win a third World Championship title in the slalom, but Canada's Chris Williamson, Slovakia's Miroslav Haraus, not to mention the home-favourite Jon Santacana Maiztegui will all be pushing hard to take his title.
The giant slalom on Tuesday (26 February) will see the battle continue between Slovakia's Henrieta Farkasova, guided by Natalia Subrtova, and Russia's Alexandra Frantseva, guided by Pavel Zabotin.
The competition concludes on Wednesday (27 February) with the team event.
For more information, please visit the 2013 IPC Alpine Skiing World Championships La Molina homepage.