#WePlayTogether: Snyder returns to alma mater, military roots
The six-time Paralympic champion and war veteran is using his experience with Para sport to give back.
06 Apr 2017
Imagen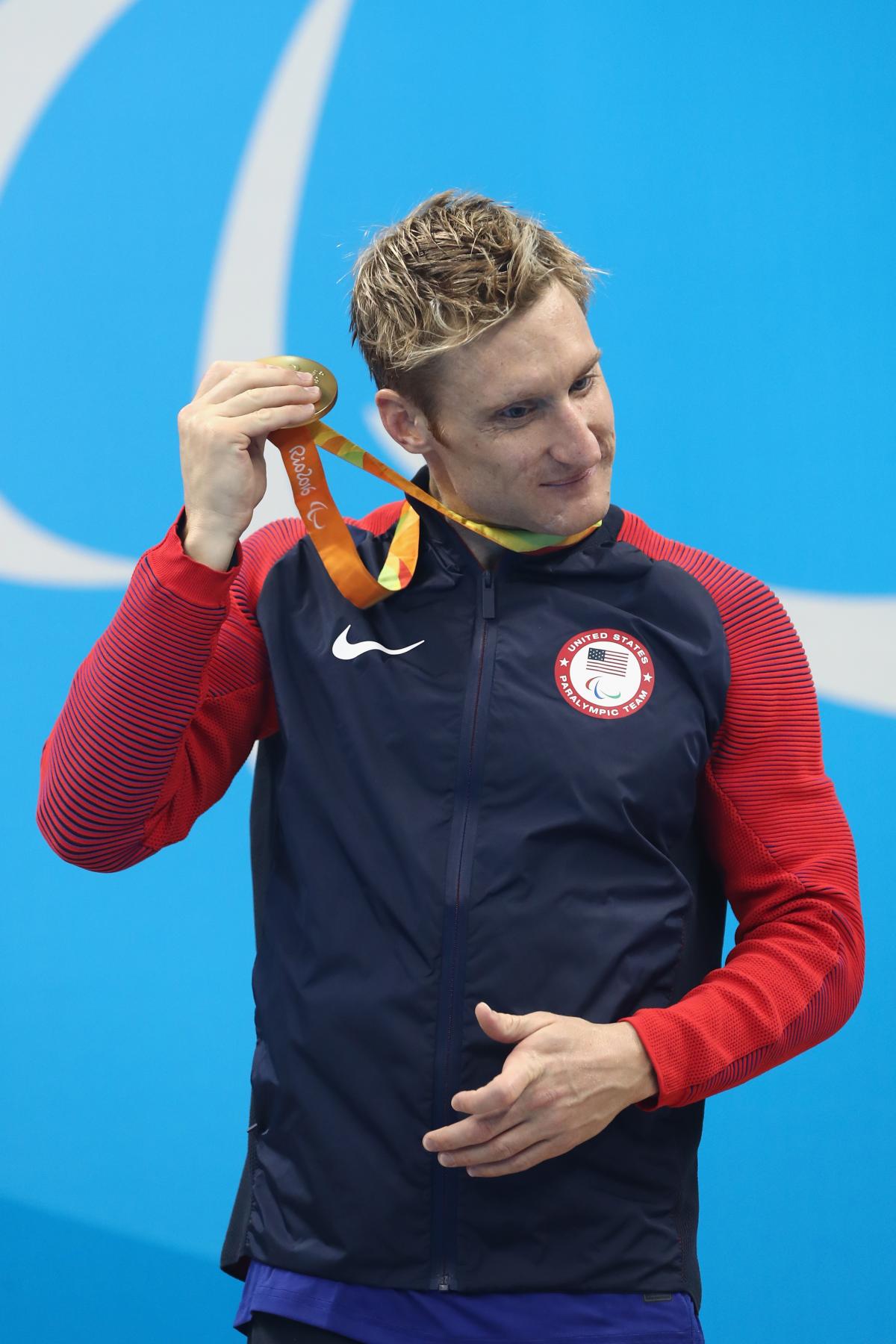 ⒸGetty Images
"I just hope to set a positive example for military veterans and those who are afflicted by significant trauma"
A war veteran, former collegiate swimmer and multi-Paralympic champion, the USA's Brad Snyder has found a way to connect all those experiences and give back.
The 33-year-old has returned to the classroom, not as a student, but rather a teacher, to the very campus where he swam collegiately. Snyder never thought that when he graduated in 2006 from the United States Naval Academy that he would ever return.
"Not really, but I didn't always think very far ahead!" Synder said. "I am very happy to be back, and I hope that I can remain here for a long time."
After two successful Games appearances, including a busy cycle leading up Rio 2016 that included numerous public relations campaigns, Snyder never lost where his heart was at.
"I am attempting to draw from my experiences in the armed services and elite athletics to teach leadership and the value of virtue and character to college students," Snyder explained.
He is co-teaching in the leadership and character development department at the United States Naval Academy.
Much has changed for Snyder since receiving his degree in Naval architecture.
He went on to become a US Navy Lieutenant. But in September 2011, he lost his eye sight after stepping on an improvised explosive device in Afghanistan.
Having swam both in high school and college, Snyder's competitive spirit returned with the opportunity to compete at the Paralympic Games in London, Great Britain.
On the one-year anniversary of losing his eyesight, he won his second Paralympic gold medal at London 2012. Snyder sky rocketed to popularity in the US after he won his first three medals from those Games, and the expectations for him were set high entering Rio 2016.
"Paralympic competition helped me rebuild my self-perception, and allowed me to feel relevant again," Snyder said. "Drawing from this transformation I was able to develop new confidence and a blind person, and find success in endeavors outside of the pool."
After two Paralympic Games, his focus now is to create a sustainable career outside of athletics and remain an inspiration for others who went through similar experiences as he did.
"I just hope to set a positive example for military veterans and those who are afflicted by significant trauma," he said. "I hope to show how perspective and attitude can go a long way in getting us through difficult circumstances."
To celebrate the International Day of Sport for Development and Peace on 6 April, the International Paralympic Committee is publishing a series of articles about how Para sport and Para athletes are contributing towards sustainability and peace all over the world.