APC seeks inclusion of Para sport at 2019 Arafura Games
NPC Australia is leading the call for Para sports in the multi-sporting event's programme.
06 Apr 2017
Imagen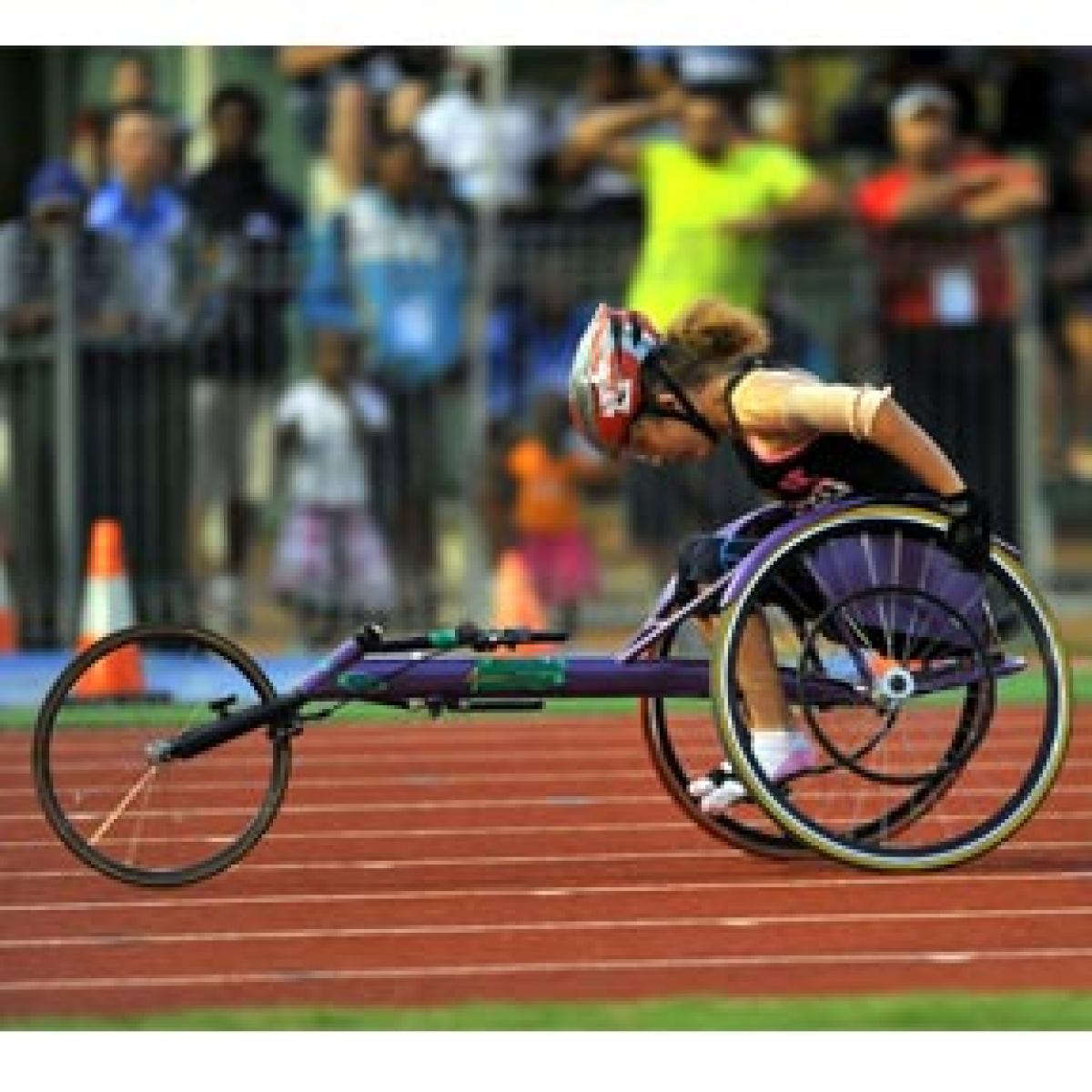 ⒸIPC
By Australian Paralympic Committee
In recognition of the International Day of Sport for Development and Peace on Thursday (6 April), the Australian Paralympic Committee (APC) is leading calls for the inclusion of Para sport at the 2019 Arafura Games as part of its continued support to develop the Paralympic Movement in the Oceania region.
An important multi-sport event for Para athletes, coaching staff and officials, the Arafura Games in Darwin, Australia, provide the opportunity for Para sport engagement in classification programmes, talent identification and education for those within the Oceania region.
Para sport was incorporated into the biennial event in 2007, 2009 and 2011 before the Games were abandoned. A proposal is currently being considered to re-establish the Games in 2019.
As one of eight full member nations of the Oceania Paralympic Committee (OPC), the APC is committed to building the capacity of the Pacific Island nations to compete and achieve success at an elite level in Para sport. The APC firmly believes that the inclusion of Para sport disciplines in the Arafura Games programme in 2019 will be central to the development of the Paralympic Movement in the Oceania region.
APC Performance Talent and Para sport Manager and three-time Paralympic gold medallist Tim Matthews recently returned from Darwin on behalf of the APC. In Darwin, he presented to the steering committee appointed by the Northern Territory Government to make recommendations on the structure and timing of the 2019 Arafura Games:
"The APC is incredibly supportive of the inclusion of Para sport in the Arafura Games programme in 2019, in part due to the significance of the Games to the development of the Paralympic Movement in Oceania.
"We have already seen the benefits of our engagement with the Pacific Islands, with support provided by the APC through the OPC, which in part resulted in Papua New Guinean athlete Francis Kompaon achieving a podium finish at the Beijing 2008 Paralympic Games, to become the first athlete from Papua New Guinea to win a Paralympic or Olympic medal, and just the second Pacific Islander ever," he continued.
"Also, among the limitations for the advancement of the Paralympic Movement in Oceania is the lack of athlete participation at international events. The potential reintroduction of the Arafura Games to the Para sport programme would mean that there are opportunities for exposure at an international level which equip athletes with the experience they need heading into a Paralympic Games – not to mention the chance to actually qualify for the Paralympic Games at an event such as Arafura," Matthews said.
The Arafura Games were a week-long multi-sport competition historically held every two years in Darwin, with Para sport first introduced to the programme in 2007.