What makes the perfect…endurance para-athlete?
Switzerland's Marcel Hug gives us his insight on how to be one of the world's best endurance para-athletes.
17 Apr 2016
Imagen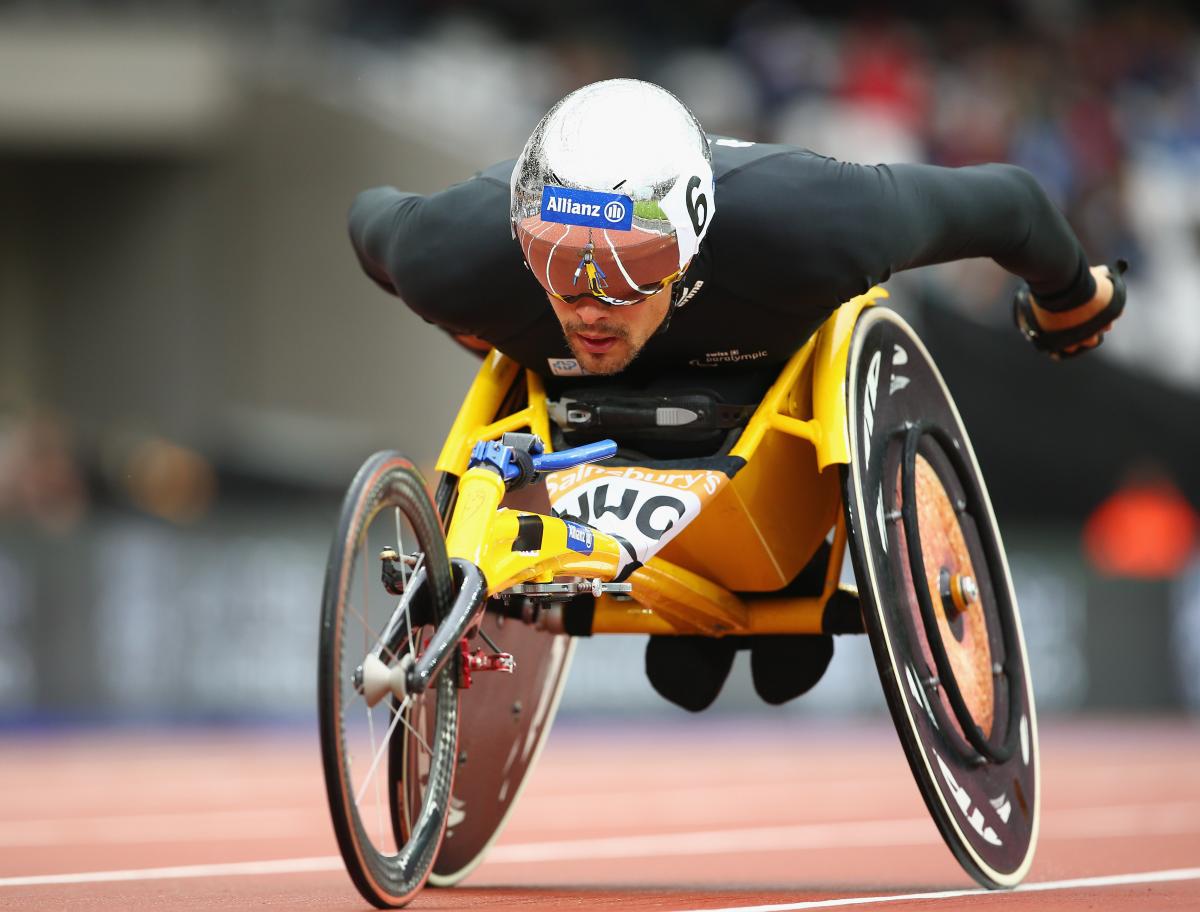 ⒸGetty Images
By IPC
The IPC Athletics Marathon World Cup takes place on Sunday 24 April at the 2016 Virgin Money London Marathon, just six days after the Boston Marathon in the USA kicks off the 2016 Abbott World Marathon Majors Wheelchair series.
So what better time to talk endurance athletics as part of our 'What Makes the Perfect'…monthly feature?
Switzerland's Marcel Hug won the 2013 world marathon title in Lyon, France, then followed that up less than a year later with victory on the streets of London.
Hug has won major marathons in Berlin, Boston, New York, Oita and Seoul; he has claimed the 10,000m T54 world title an impressive three times, and is the current world record holder with a time of 19:50.64.
Here the 30-year-old takes us through exactly what it takes to succeed as an endurance athlete.
What are the main qualities needed to be a great endurance athlete?
You need good endurance, a good engine. There is a lot of long distance training – sometimes you need to be hard with yourself and not stop when you are tired, but go a little bit further; not to give up. It is very important also in your mind.
How important is mental strength – how much can you develop it, or are you born with it?
I think it is a little bit of both – mental strength is one of the most important things, just to keep going.
What is the balance between stamina and power?
Both are very important. The best situation is if you can combine both. If you have good stamina and good power in every push, this is best. So you have a lot of pushes, and a lot of power in every single push.
How many kilometres do you cover in an average week?
It varies from week to week. Sometimes I would say it is between 200 and 300 kilometres per week, but it can be very different – sometimes it might just be 100. If you are preparing for a marathon you have to save some energy, not to do too much before – for me, it depends how I feel and what kind of marathon it is.
Are injuries a bigger risk for endurance athletes?
I don't know if there is a bigger risk of injury for your body but of course there is a risk of over-training. If you do too much and get more and more tired and don't give yourself enough opportunity to recover, this is a risk. Then if you have this, the risk of injury becomes bigger too. Recovery is very important.
How important is it to pace yourself and have a good rhythm?
The experience you gain when you do a lot of endurance training means you learn to have your rhythm, and you know what is the best pace at the start so you don't over-pace.
Experience is very important but I think for a new athlete it is also a good experience to try something new. Sometimes you have to be confident to try to go fast, even if it is too fast at the beginning. Sometimes it is better to go too fast and you have tried it, than to go too slow because you have fear to go fast.
How do you deal with issues like punctures that perhaps affect endurance and road racers more?
It can happen, that is true. Maybe you can minimise the risk if you have new tyres, and if you prepare well. Your choice of tyres, if you have good quality tyres, means you can minimise the risk but really, anything can happen. It is part of the game.
__
Sport fans from around the world can now buy their Paralympic tickets for Rio 2016 from authorised ticket resellers (ATRs).
The IPC's Global ATR is Jet Set Sports, and Rio 2016 tickets and packages can be purchased on the CoSport website.
Residents of Brazil can buy 2016 Paralympics tickets directly from the Rio 2016 website.