World champion Francois-Elie seeking gold at Swansea 2014
French double world champion will race over 100m and 400m at the 2014 IPC Athletics European Championships
13 Aug 2014
Imagen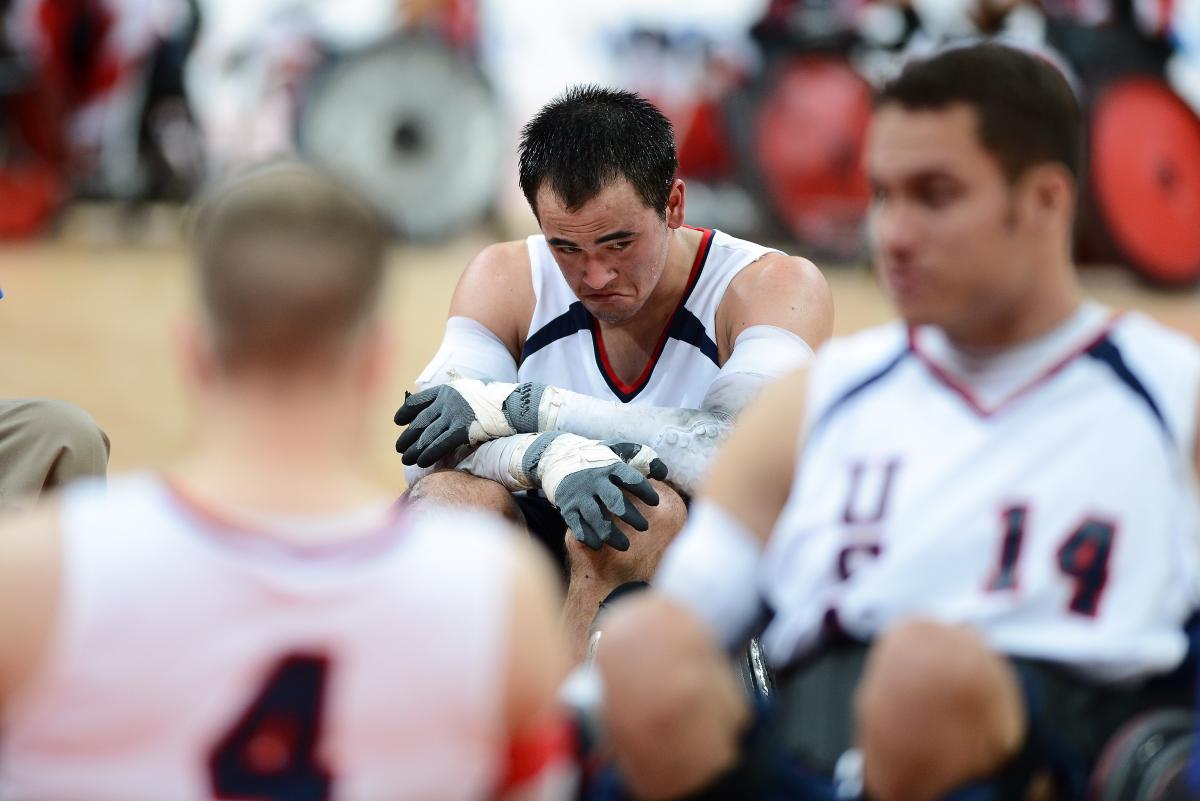 ⒸGetty Images
By IPC
"I'm not afraid of adversity and I train hard to improve my time, I would say only one thing: May the best win!"
France's double world champion Mandy Francois-Elie has her sights set firmly on gold at the 2014 IPC Athletics European Championships in just one week's time (18-23 August).
The 24-year-old lines up in the 100m and 400m T37 and is as determined as ever to add to her burgeoning medal collection with victory in Swansea, Great Britain.
Francois-Elie topped the podium in both the 100m and 200m at the 2013 IPC Athletics World Championships in Lyon, Framce, dominating the field as she raced to the line well clear of her rivals in both events.
Having won 100m silver at the 2012 IPC European Championships in the Netherlands behind Maria Seifert, the tables were turned at the Paralympic Games two months later as Francois-Elie took gold ahead of the German who finished fourth.
It was a similar story In Lyon last summer when Francois-Elie triumphed again and Seifert took silver, much to the delight of the home crowds.
In the 100m, Francois-Elie was the only athlete to run sub-14 seconds, clocking 13.70 in her semi-final – a new World Championship record, and just two hundredths of a second shy of the world record mark she set a month earlier. In the semi-final of the 200m she also broke the world record – a mark that had stood for 13 years.
Now she believes victory in Wales "will confirm [her] status as favourite," and with no major changes to her regime over the last 12 months, Francois-Elie is clearly confident that what worked well last year, should have a similarly rewarding outcome this year too.
"My life is still the same because I am always serene and confident," she added. "Concerning my training, I keep the same rhythm as I had before my victories."
While Francois-Elie – who also clinched the 100m and 200m sprint double at the 2014 Handisport French Championships in June - heads to Swansea as a clear favourite in the shorter sprint, that is not necessarily the case in the 400m.
At London 2012, she raced over one lap, but failed to make it past the opening rounds, with Ukraine's Viktoriya Kravchenko and Russia's Evgeniya Trushnikova ultimately taking silver and bronze respectively behind gold medallist Nead Bahi of Tunisia.
Growing up as a promising young athlete in Martinique, Francois-Elie had been a keen and successful 400m runner, but after suffering a stroke in 2008, and remaining in a coma for a number of weeks, she was found to have suffered permanent motor damage.
Returning to the sport just three years ago to compete in the T37 classification, Francois-Elie has continued to show the 'courage and determination to win' that she admitted was paramount to her success in Lyon last year.
Indeed she is confident of success in the 400m this time around, and as well as improving her personal best over the distance, her "first ambition is the victory of course."
"I do not feel the pressure because I am really selfish [in sport] and the only thing I think about is myself during the race. I just think about the finish line!" she added.
"I'm not afraid of adversity and I train hard to improve my time, I would say only one thing: May the best win!"
Francois-Elie is one of 560 athletes from 39 countries competing at the Swansea 2014 IPC Athletics European Championships between 18-23 August.
Tickets for the event at Swansea University are now on-sale and can be purchased via the Swansea ticket website. Prices start from £3 per session.